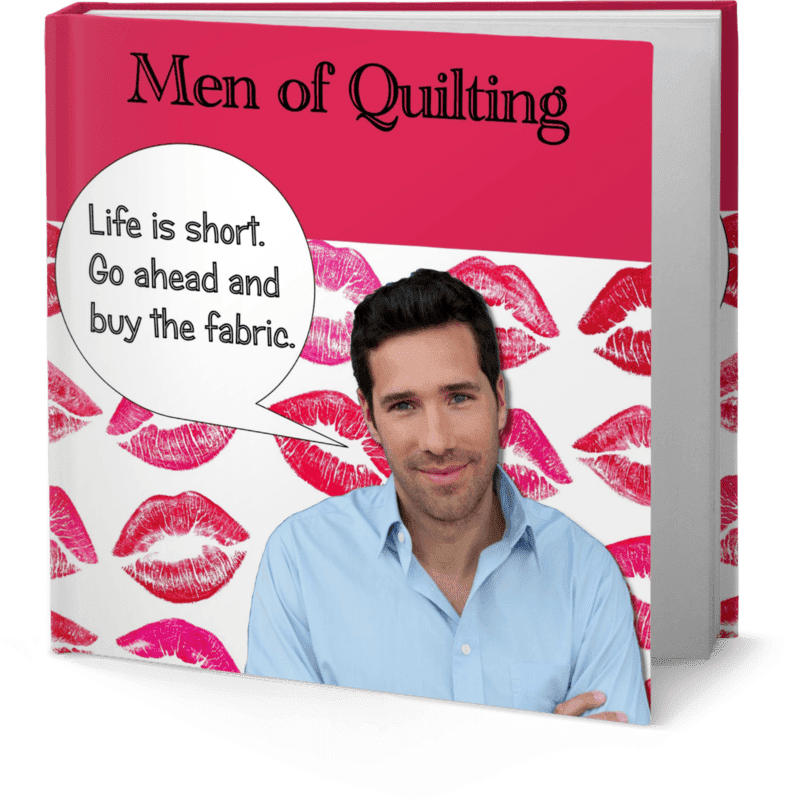 You'll laugh out loud at these handsome guys and their secret thoughts about fabric and quilting
There's a laugh on every page of this little book of quilting humor. Men of Quilting takes a lighthearted look at women and their love affair with fabric. It's the perfect gift for any patchwork lover: birthday, anniversary, graduation, retirement, guild prize, Christmas stocking stuffer, or friendship gift. Grab an extra copy to treat yourself to a good laugh!
#funnymemes, #funnyquilting, #quiltinghilarious
Order Now!
Endorsements
Hilarious! I got this for my grandmother as a gag gift for Christmas. It was absolutely hilarious as she read it and showed pictures to be family! Go ahead and buy it, your granny will love it!
– Jack B.
A great door prize for my quilt guild! Super funny and a big hit when I gave it out at a Christmas party. Ladies young and old loved it.
– Laura C.
Gorgeous guys -- hysterically funny. This little book took about 7 or 8 minutes to read and I literally laughed till I cried! Every picture and caption is absolutely dredged from quilting facts - Wonderful Read!!
– Kwiltergirl
Dear readers, some of the links on this site are affiliate links. This means that if you buy something by clicking on the link, we will get a small commission at no added cost to you. Thanks for your support.