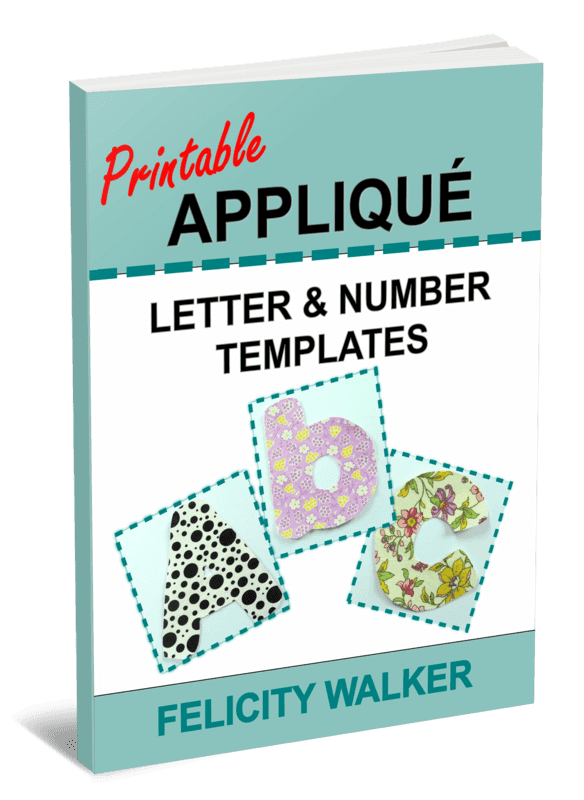 SEW RAW-EDGED APPLIQUE Onto Quilts, Purses, Pillows, Shirts, Dresses, Hoodies… You Name It!
This little booklet of appliqué alphabet and number patterns makes it easy to personalize handmade fabric projects with names and words, or the dates of special occasions like birthdays, wedding anniversaries, graduations. The booklet includes a complete alphabet of uppercase and lowercase letters, numbers from 0 to 9, and a few commonly used symbols like ? and ! Includes instructions for fusing and sewing letters and numbers onto fabric projects.
Order Now!
About the Book
The templates are easy to use — just resize as needed with a or scanner, then follow the instructions at the front of the book to cut them out and use on your project.
Dear readers, some of the links on this site are affiliate links. This means that if you buy something by clicking on the link, we will get a small commission at no added cost to you. Thanks for your support.