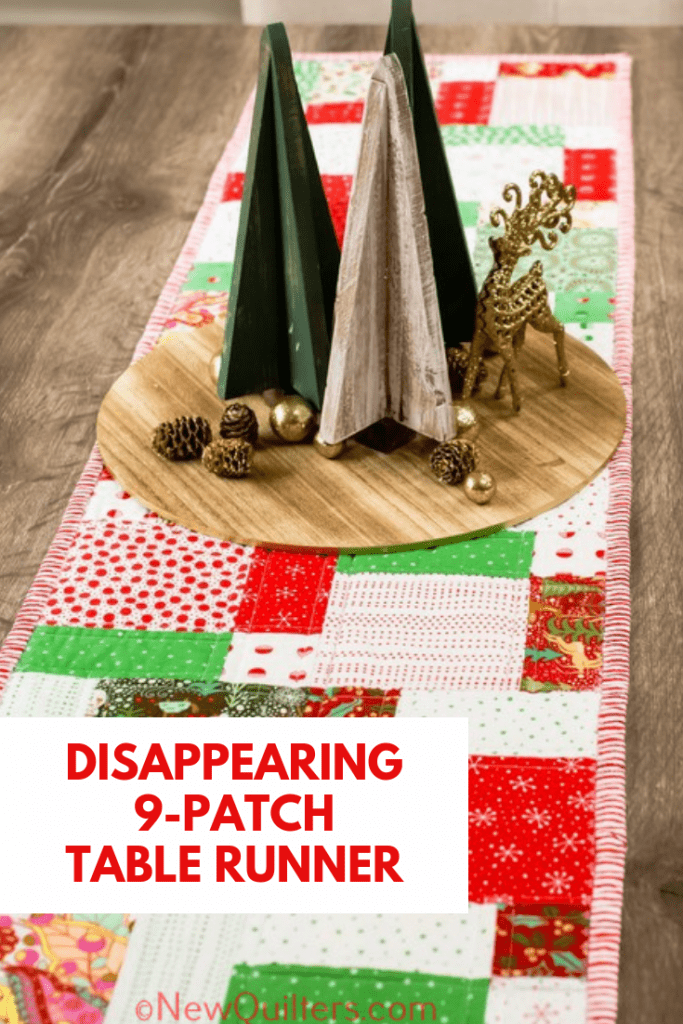 I was idly looking at Christmas quilts on the Internet a few days ago when I came across a fun-looking tutorial for a Christmas table runner on the Samelia's Mum blog and decided, "Why not?"
The table runner is made of Disappearing 9-patch blocks, which are 9-patch blocks that you piece, cut up, rearrange into a new pattern that looks completely different, then piece again.
I started with these two 5″ charm packs from Moda: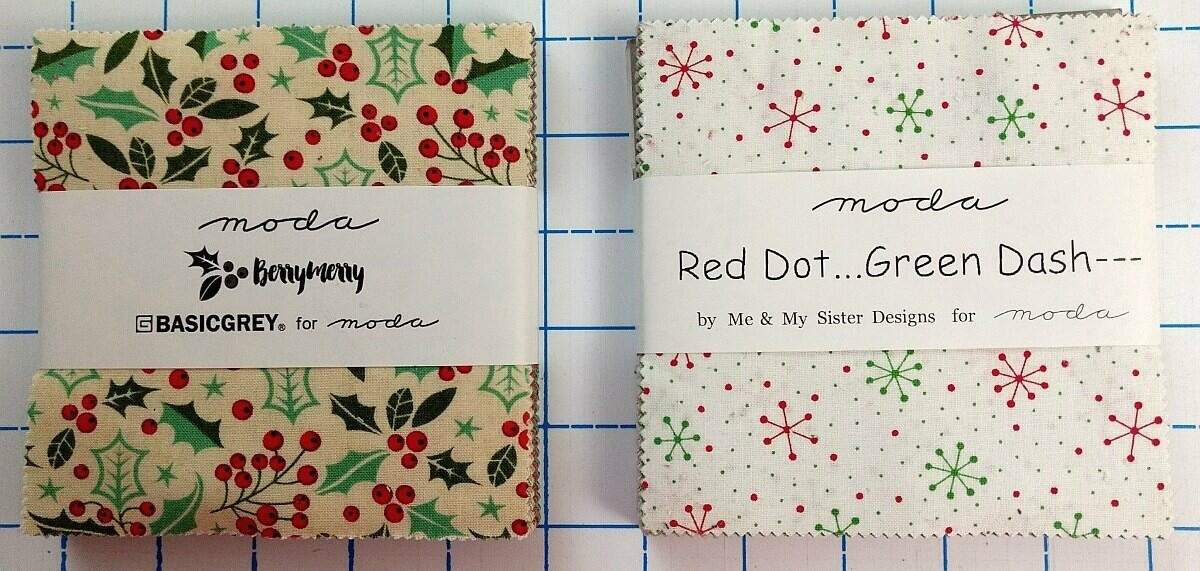 The tutorial tells you to make three nine-patch blocks, but I wanted a longer table runner for my six-foot dining table, so I made four, mixing and matching fabrics from the two charm packs and even throwing in a couple of 5″ squares from a Kaffe Fassett charm pack when I thought the blocks looked a bit dull. (Extra points for you if you can tell which squares are the Kaffe Fassett ones.)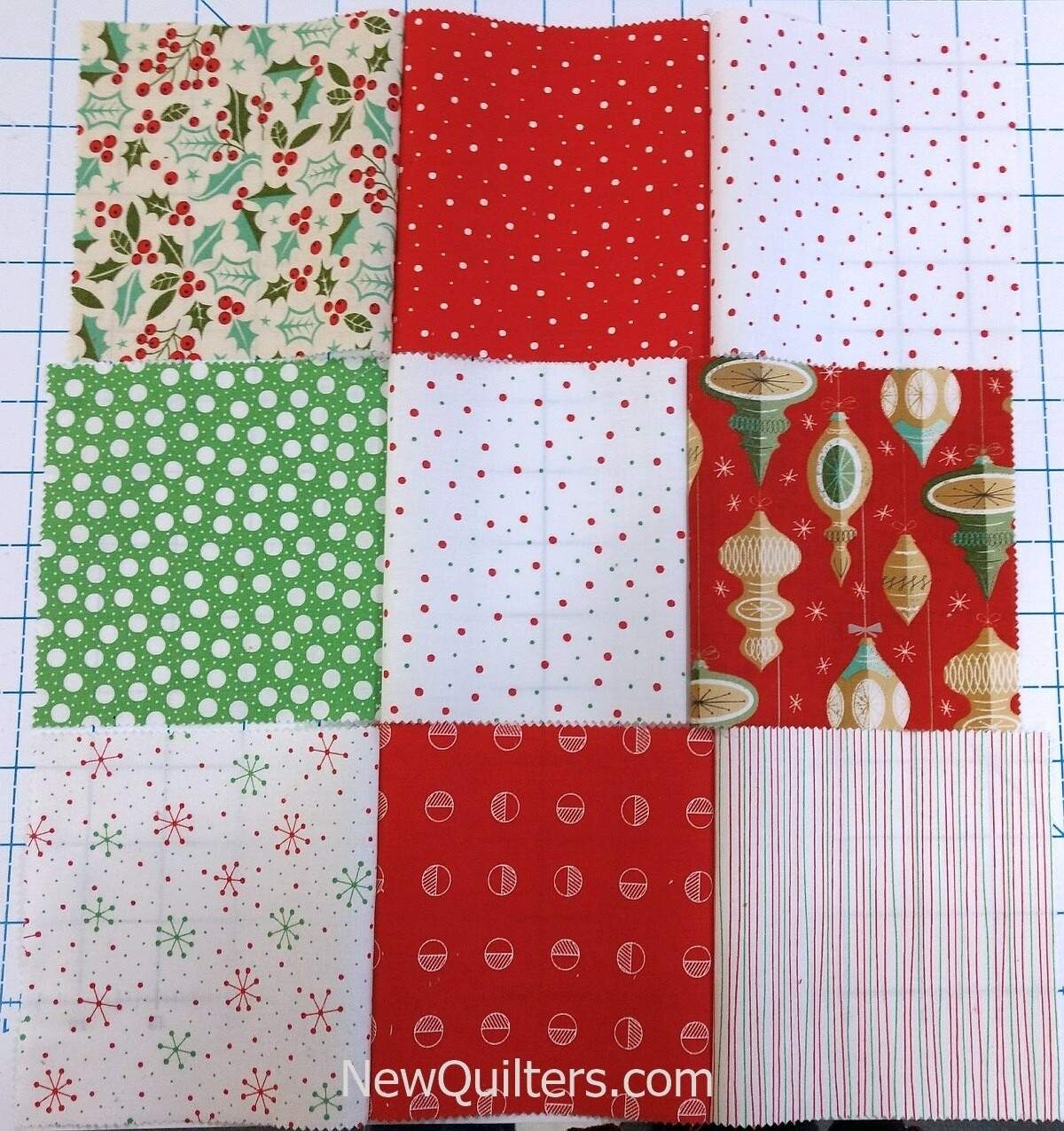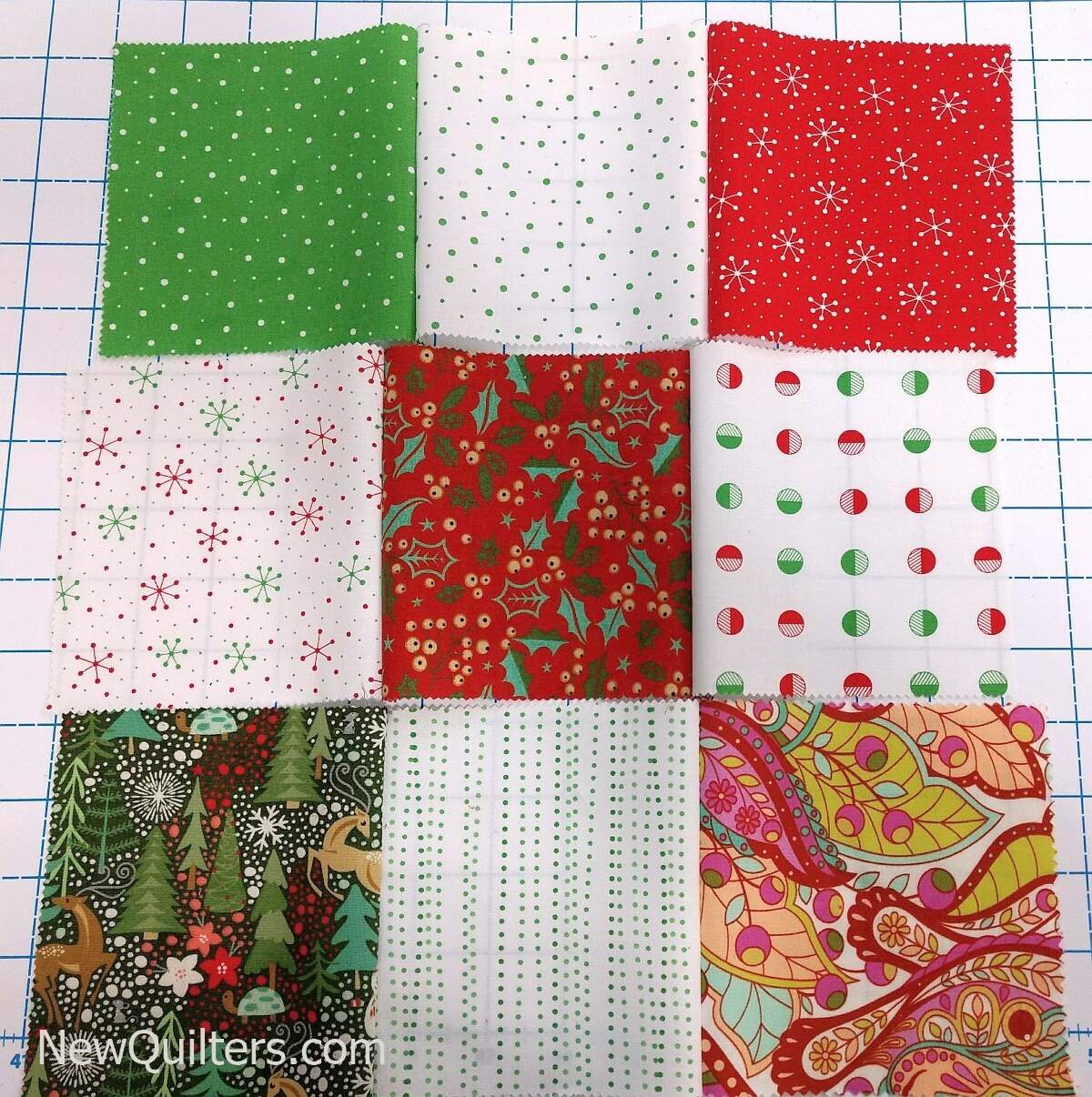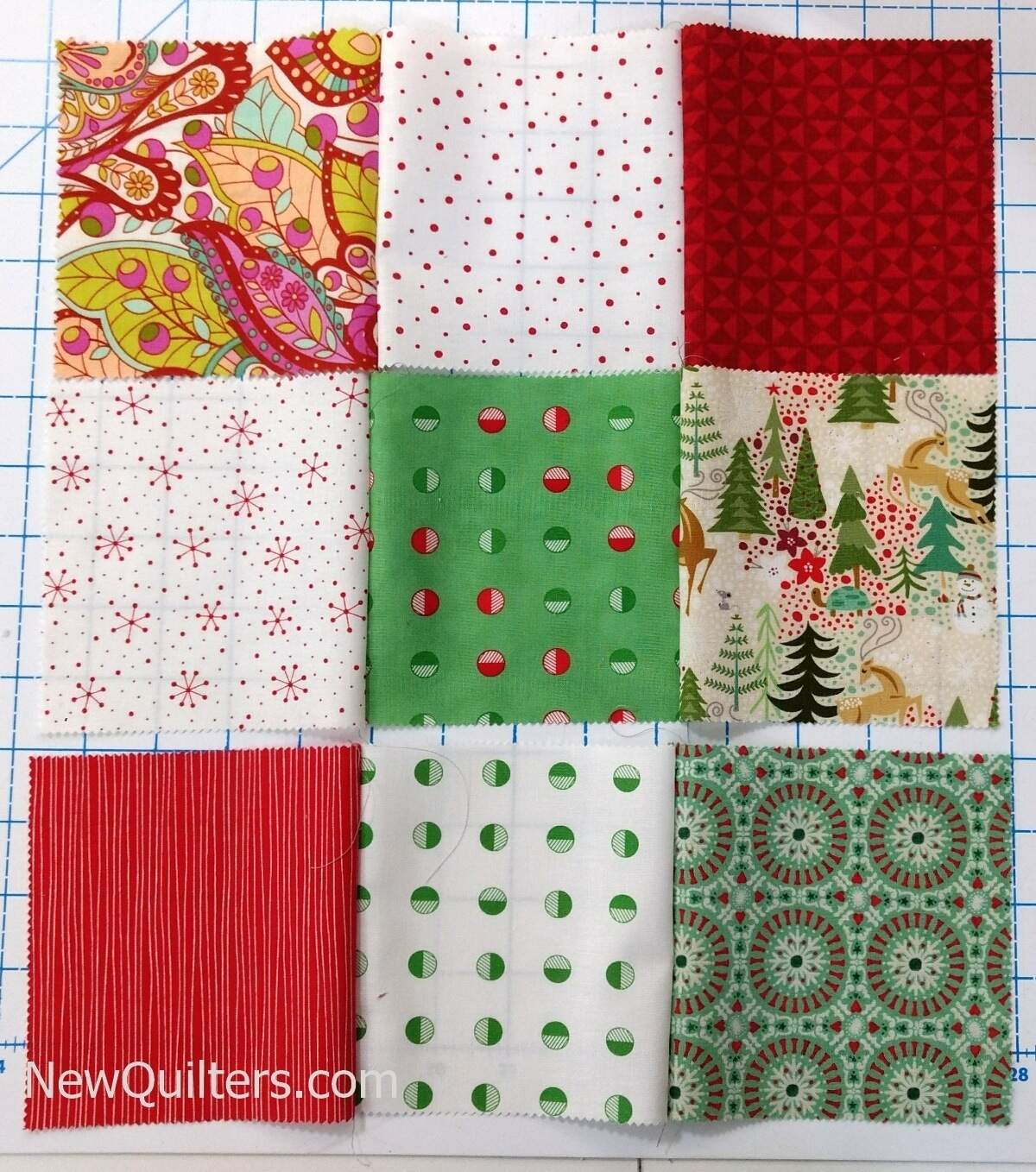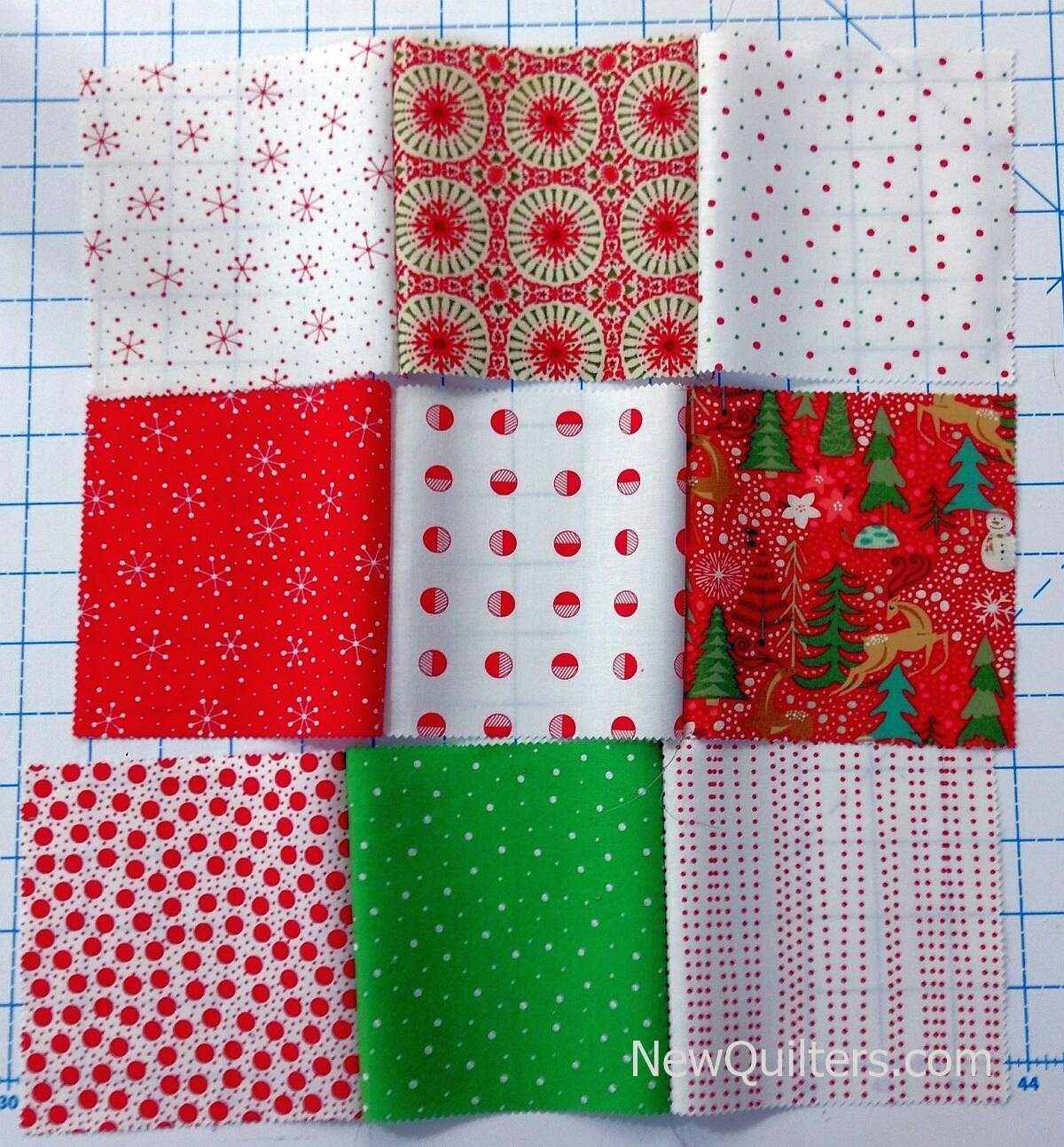 I sewed the rows together into nine-patch blocks. Next step was cutting the blocks into four sections: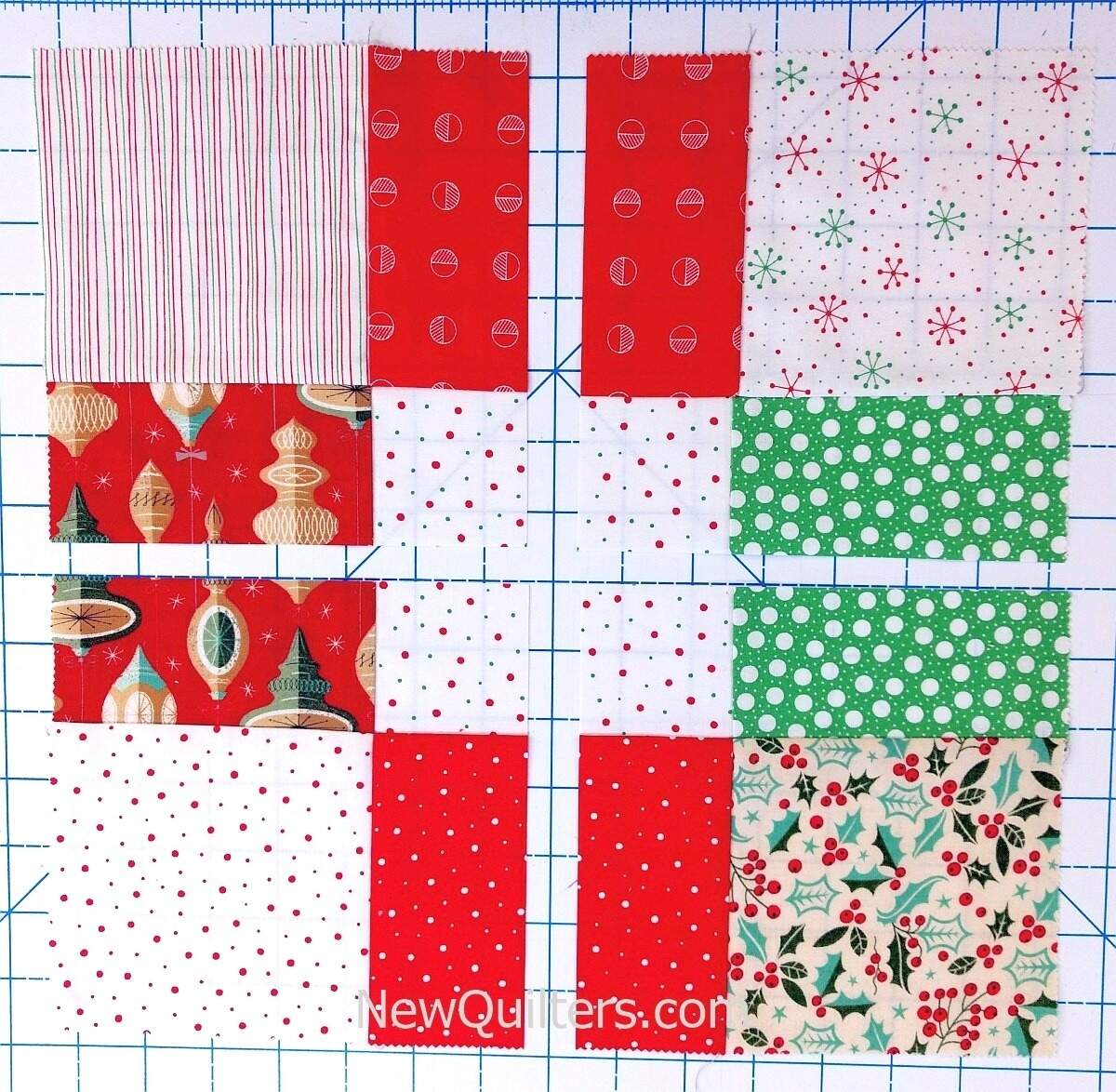 After that, I rearranged the cut sections into a new pattern. You could put all the cut sections into one group and rearrange the whole table runner, but I decided to keep each block together and only rearrange the sections within the block. Once you have rearranged the blocks to your liking, you piece the cut sections together again.
Here's how my table runner looked after I repieced it:


Finally, I layered, quilted, and bound the table runner. The quilting design I chose was to stitch straight lines a quarter inch on either side of the seams, using my quarter-inch foot to keep the stitching lines aligned.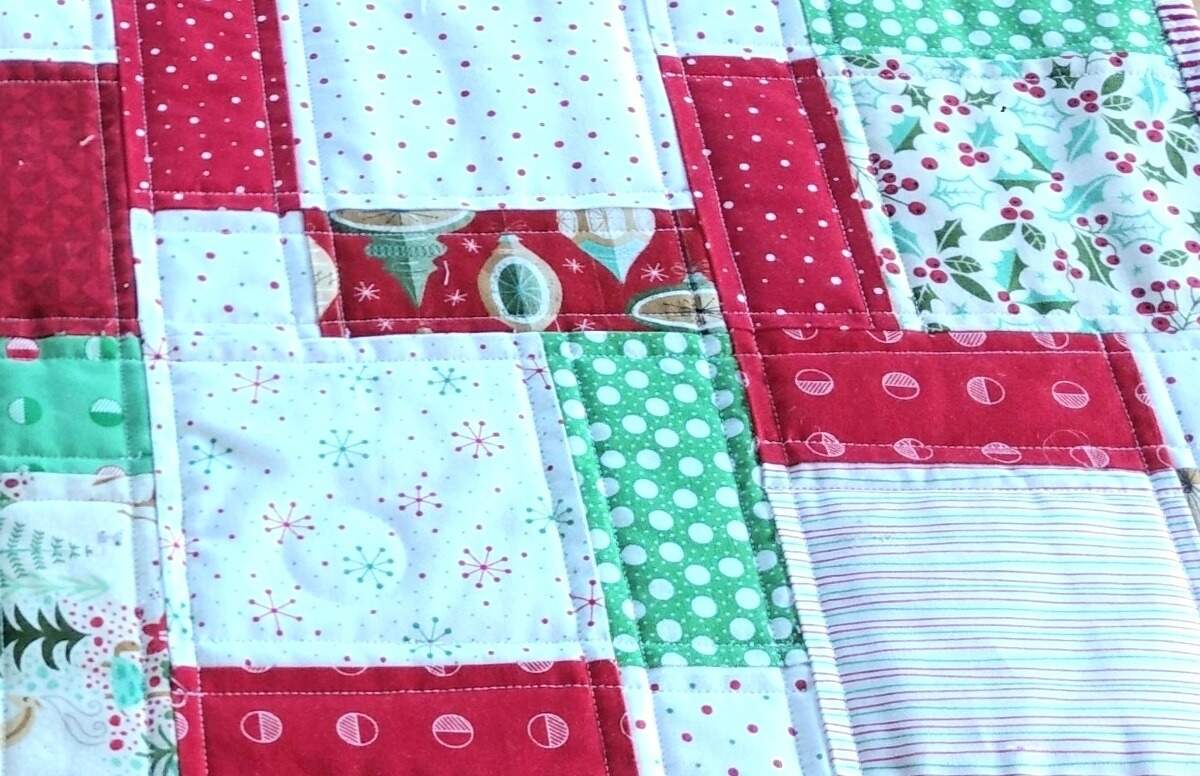 It took me most of a day to make the quilt from start to finish, and I enjoyed the whole project. I like the improvised quality of the design. And here's the finished quilt: