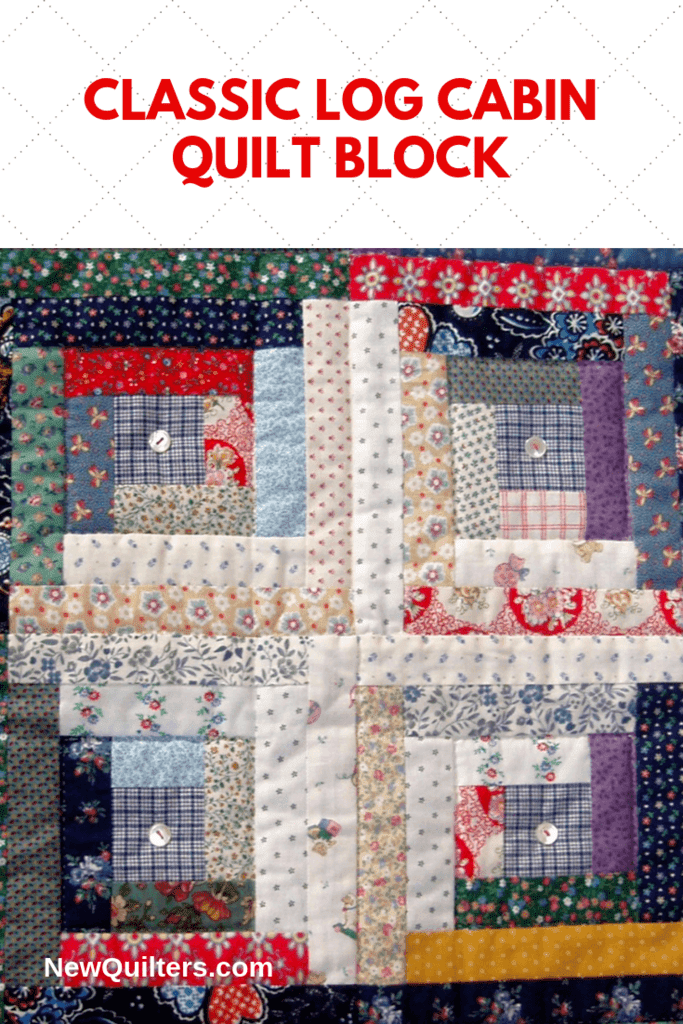 The appeal of this perennially popular quilt block comes both from its symbolism, which evokes the log cabins built by pioneers on the American frontier, and from the arrangement of the block's light and dark fabric-strip "logs." In its traditional form, Log Cabin block is divided into a light half and a dark half, with the logs arranged around a central "hearth" square. The center square is traditionally red to symbolize the fire at the heart of the home.
The logs create a stair step pattern that climbs diagonally across the block from bottom to top. When you stand back a little, the block looks like a square cut diagonally into two triangles, one dark and one light. This makes for some interesting patterns when the blocks are laid out into a quilt.
This little gallery shows that you can make your blocks very traditional or very modern with your fabric and piecing choices.