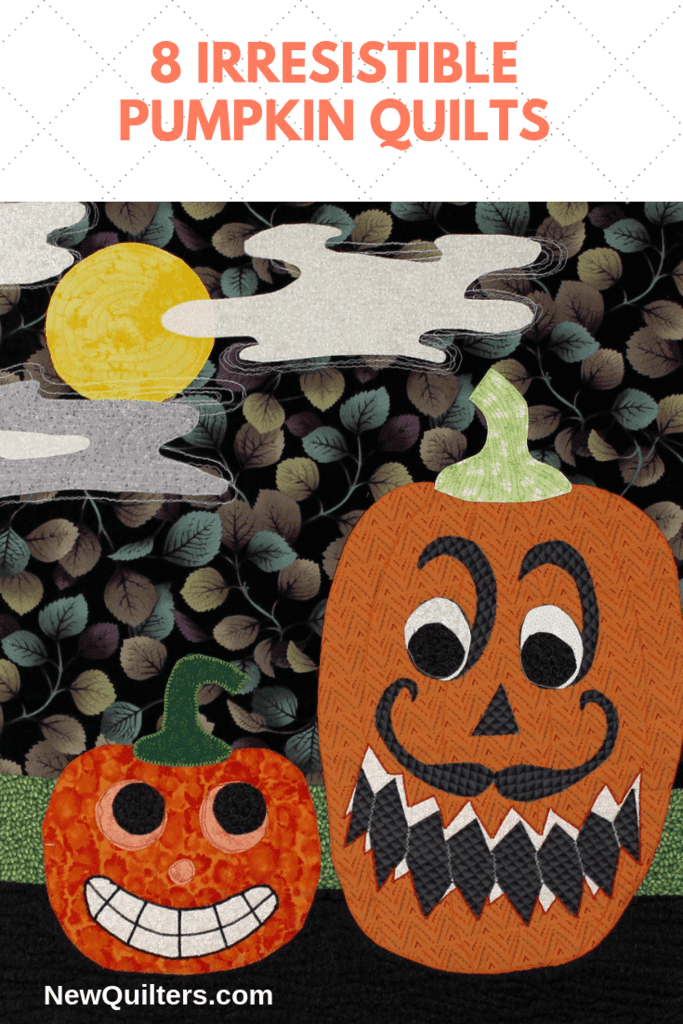 I love making quilts for Halloween. I especially love pumpkin quilts, which can have either a Halloween theme or a Harvest theme (or both.) Here's a small gallery of favorite pumpkin quilts I've made or photographed over the years. The top photo is a quilt of my own design, using some fat quarters of fabric I really liked. When I come to the end of a fabric I loved, like the gold I used for the moon on the quilt above, or the blotchy red-orange fabric for the smaller Jack-o-Lantern, I always wish I had bought more.
The one below is a spectacular quilt called "Bellagio Pumpkins," by Sarah Sherwin Roberts, photographed at the 2009 Pacific International Quilt Festival. I love the use of grey fabric and all the shades of brown, orange, and yellow that give the pumpkins their shapes.

The next quilt is one I've made a number of times. The quilt is a single large Log Cabin block with pumpkins and flying leaves appliqued on the surface. It comes out differently every time, depending on what fabric you use for the Log Cabin and how you arrange the flying leaves.

The next quilt uses the same background as the Jack-o-Lantern quilt in the top photo. I simply added different applique pumpkins and got quite a different effect. I've also used that three-part background as the under layer for summer quilts featuring vases of appliqued flowers.

I love the denim background fabric and the funky hand stitching on this nine-patch pumpkin quilt by Jude Hill on Flickr.com.

Here's a really unusual pumpkin quilt I just photographed at the 2011 Pacific International Quilt Festival. The quilt is called "Autumn Harvest," and it was made by Gayle Sheldon, who described this pumpkin as the kind that might make Cinderella's coach. So true, isn't it?

Another quilt from PIQF 2011, "Side Yard Garden," by Jenny Wagner has a broader harvest theme that includes lots of vegetables, but the pumpkin still occupies the place of pride right in the middle:

Pumpkins aren't the main focus of this little Halloween table runner, but they're definitely there in a lighthearted way. I like they way they almost look like beach balls.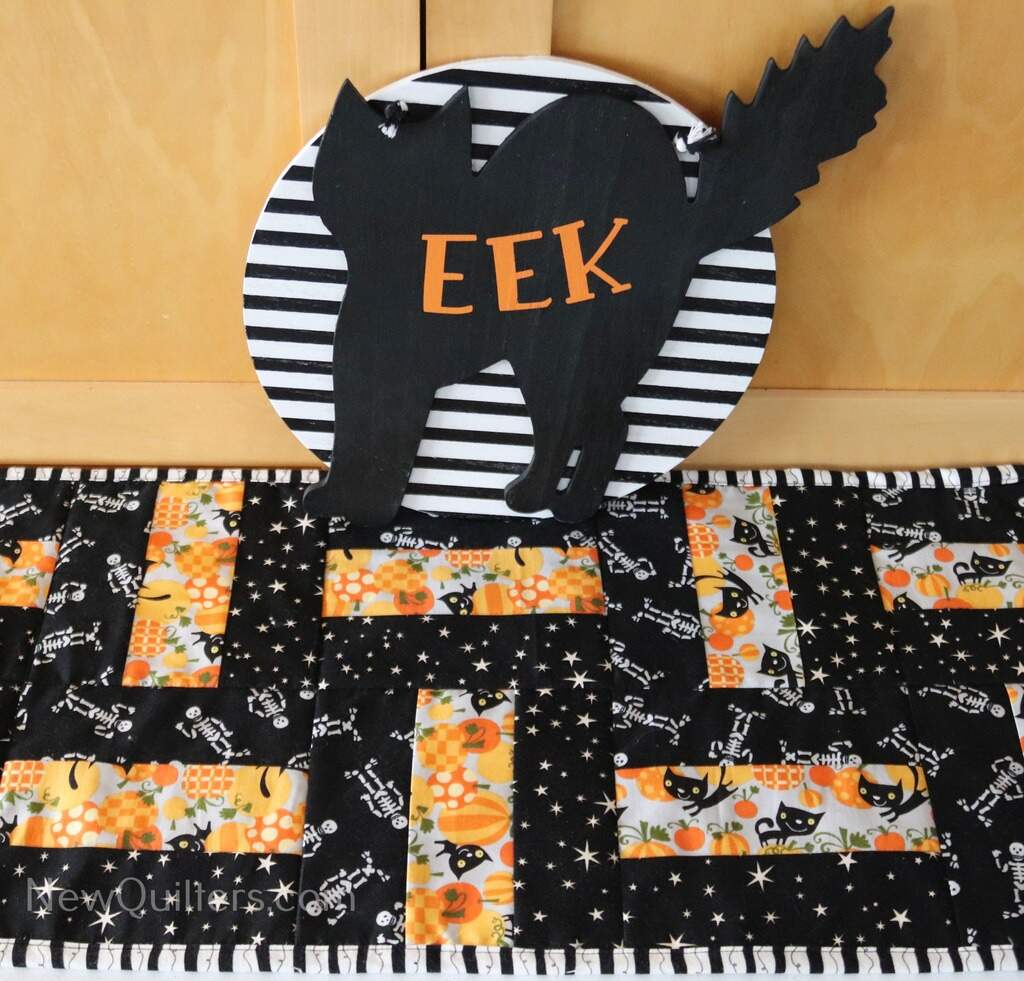 Last but certainly not least is this beautifully textured quilt by Teresa Seifert, which I photographed at the Pacific International Quilt Festival in 2018.