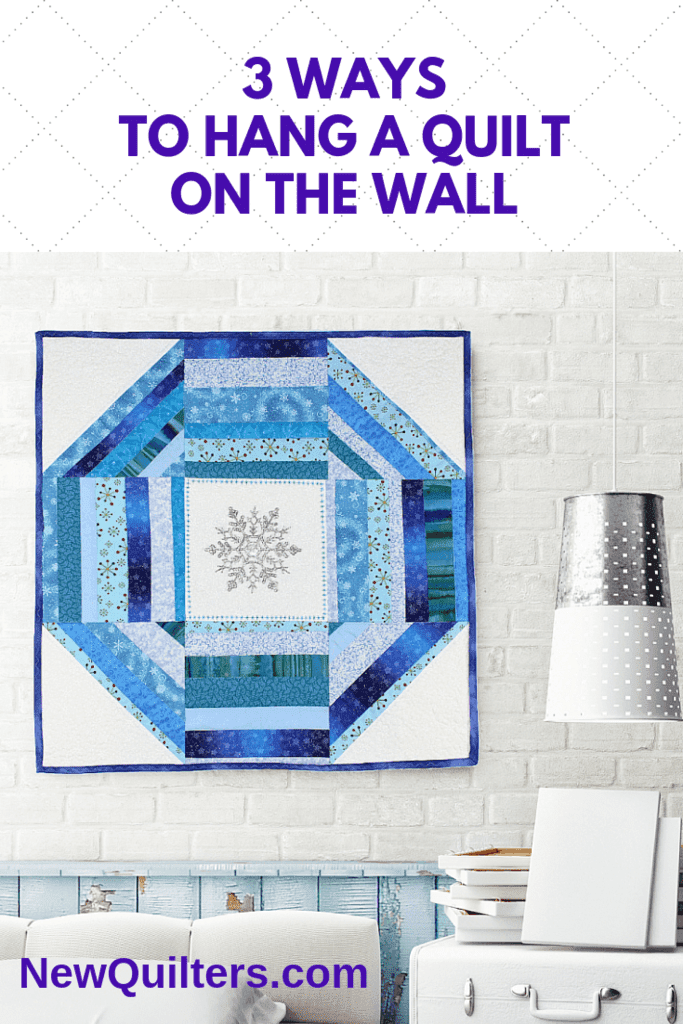 When you make a quilted wall hanging, one thing you need to decide on is how you will hang the quilt on the wall. There are several different ways to do this:
1. Use Quilt Hanging Clips
These clips fasten onto the edge of the quilt and get mounted on a nail in the wall. They are good to use if your quilt doesn't have a hanging sleeve.
Here is a set of traditional wood hanging clips: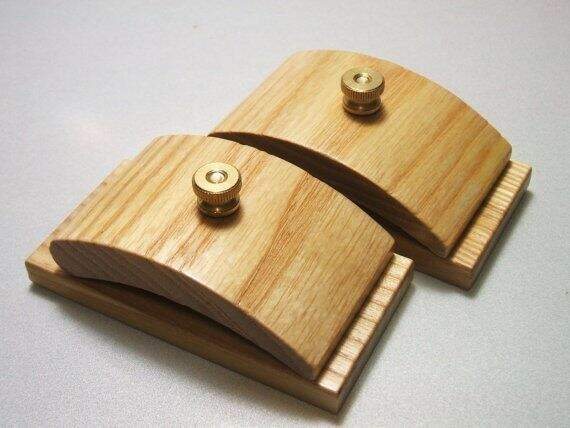 There are lots and lots of other quilt clip hangers for the wall. They are available in styles that match just about any decor.

Another way to hang a quilt on the wall is to sew a fabric tube called a hanging sleeve to the back of the quilt, then thread a dowel or a rod through the sleeve to hang the quilt. Click here to learn how to make a quilt hanging sleeve.
Here's a rear view of a quilt with a hanging sleeve. The sleeve is marked by the red dotted line.

There are lots of different ways to hang a sleeved quilt. I use dowels from the hardware store, mounted on these removable hooks from 3M:

If that's not fancy enough for you, there are better-looking quilt wall hangers. If you're feeling really extravagant, here's a 9-foot, solid brass hanging rack that will hold even the biggest quilt.
This method operates on the same principle as a hanging sleeve. Instead of one tube, you add four triangular pockets at the quilt's corners, then insert dowels at the top and bottom to hang the quilt and help it hang flat, without curling away from the wall. Hanging triangles are easier to construct than a hanging sleeve because you can add them when you bind the quilt, without any hand sewing. Click here for a step-by-step tutorial on how to make hanging triangles.
Here's a quilt back with the triangles sewn on:

I've tried all three of these methods, and my favorite is the hanging triangles for a small quilt, or a hanging sleeve for a large one. What's your favorite?