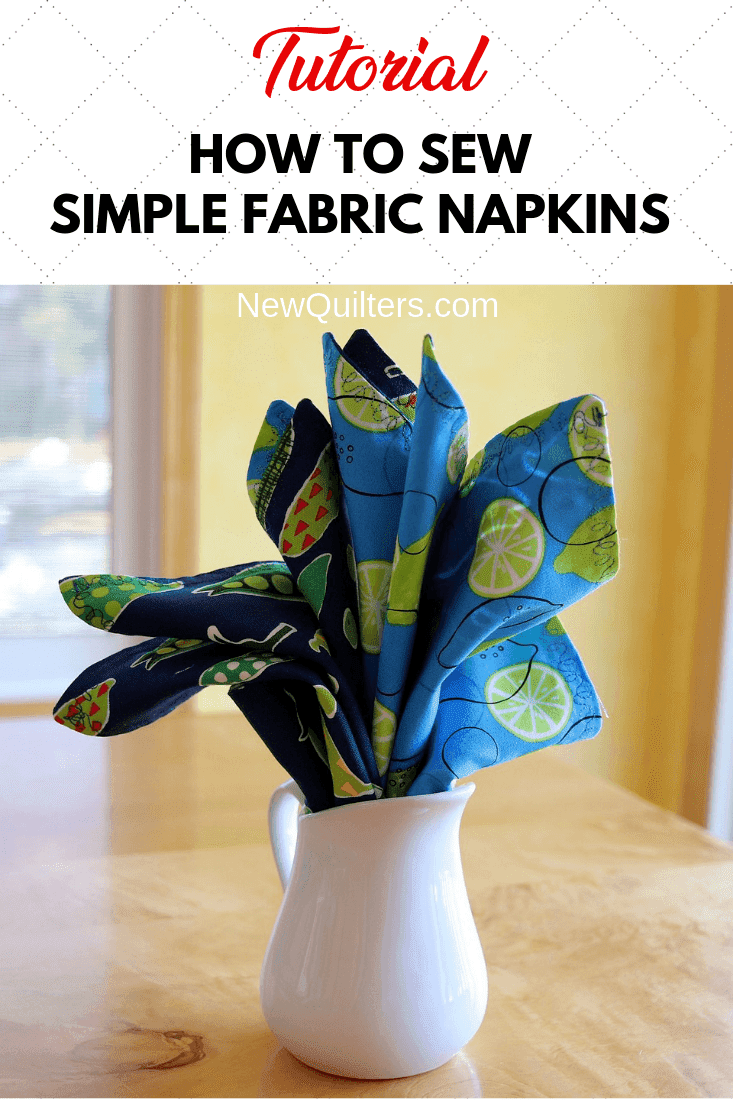 One of my favorite handmade gifts to sew for friends and family members is a set of double-sided table napkins. I've made napkins for quite a few people over the years, and I know they are popular because I see them in use on the table whenever I visit, even years later.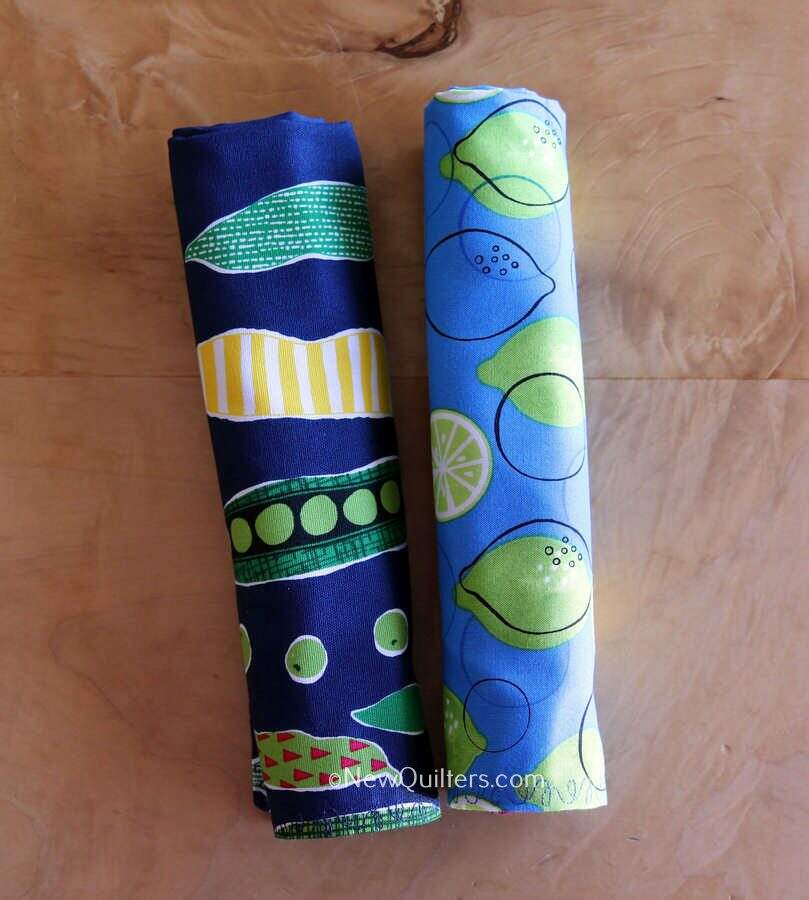 Cloth napkins are a truly eco-friendly gift for all occasions. They eliminate the need for the wasteful paper napkins that get thrown away after every meal. When a cloth napkin gets dirty, just throw it in the wash, fold it, and put it back on the table.
I make my napkins from quilt fabric, and I make them double-sided because one layer of quilt fabric is a bit thin for the heavy use and regular washing napkins are subjected to. I usually make a set of napkins from two coordinating fabrics, but you can make yours from as many different prints and colors as you want.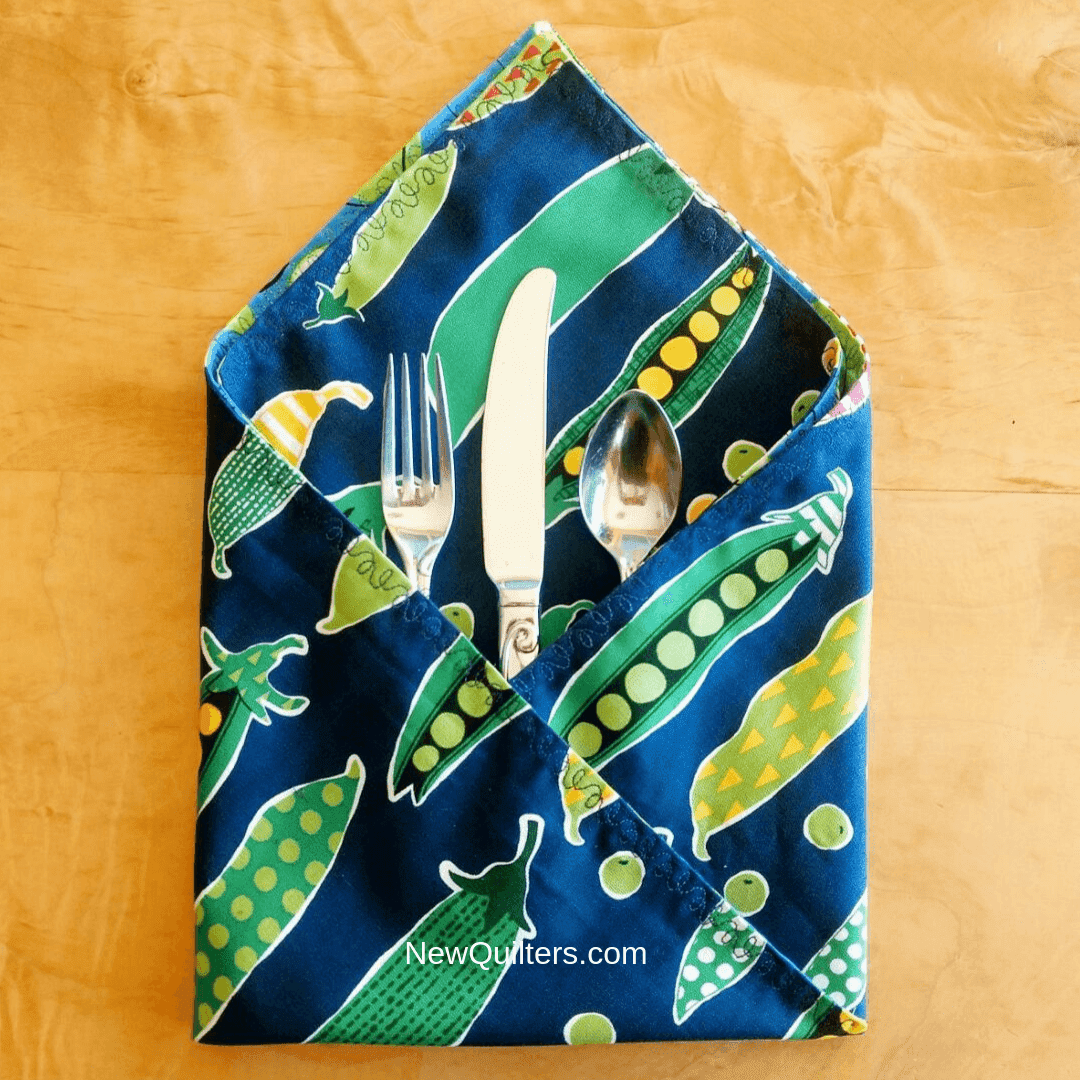 Napkins make beautiful Christmas gifts or wedding presents. The set in these photos are a graduation gift for my nephew, who just finished college, moved into his first apartment, and wants to live in an earth-friendly way that minimizes paper waste. One side of his napkins is a graphic navy blue fabric featuring peapods, and the other side is a brighter blue featuring limes. I hope he'll like them! (I feel pretty confident he will, because I always ask for the recipient's favorite colors and styles before choosing any fabric.)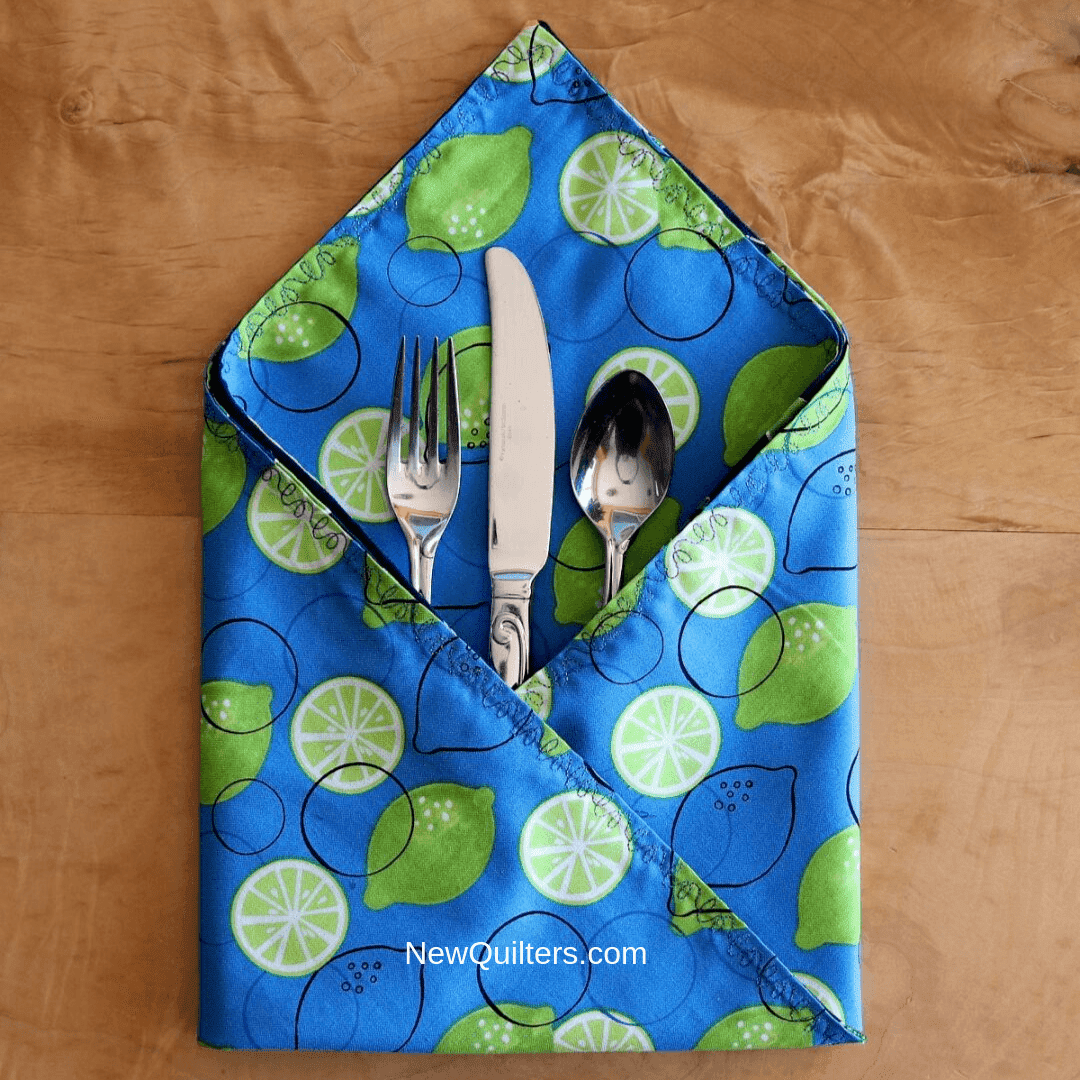 Supply List
After experimenting with smaller sizes, I've settled on napkins that are 20″ square (19-1/2″ when finished). It's a size that's large enough to really do the job of protecting your lap and wiping up spills. The fabric quantity shown here is enough to make eight napkins.
Here's what you will need to make eight napkins:
2-1/4 yards each of two coordinating fabrics.
40-weight cotton or polyester quilting thread for piecing.
Decorative thread for topstitching the napkins. I often choose two different variegated threads for this step, so the thread color on each side matches the fabric on that side.
Step-by-Step Instructions
Cut your fabric into 20″ squares. You will need eight squares of each fabric to make eight napkins. These are the squares I cut for my nephew's napkins:
Put a front side square and back side square with right sides together and outer edges aligned. It doesn't matter which side is up, as long as the right sides are facing each other.
Sew around the outside edges, using a 1/4″ seam. Leave a 3-4″ opening unsewed on one side so you can turn the napkin right side out. Backstitch at the beginning and end of your seams to secure your stitching.
Trim a tiny triangle off the seam allowance in each corner to reduce bulk in the corners.
Turn the napkin right side out through the unsewn section. Use a chopstick or stiletto to poke out the corners. I use a wooden chopstick from our favorite Japanese takeout place.
Carefully press the napkin flat. Take care pressing under the edges in the unstitched section so they will look finished when you topstitch the napkin in the next step.
Topstitch all around the outer edges of each napkin, using a 1/8″ seam to make sure you flatten the seam allowances inside the napkin and close the open section securely. I like to use one of my decorative stitches for this. Here are a couple of closeups of the stitch I chose for this set of napkins. And you're done! It only takes a few hours to make a whole set of beautiful napkins that will be used and treasured for years to come.