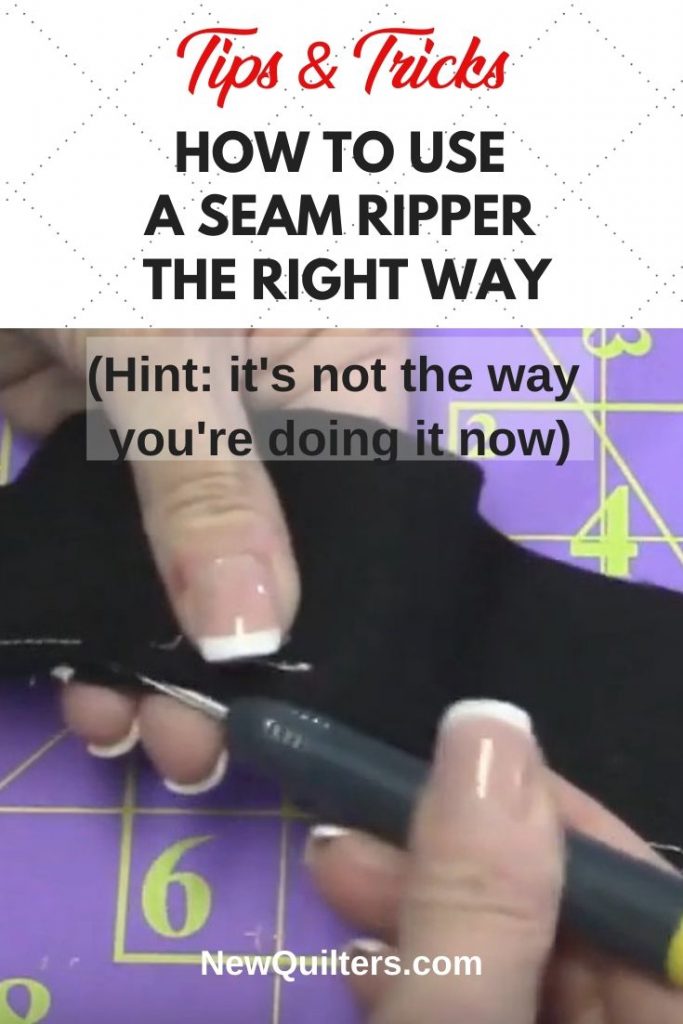 Don't you just hate it when you sew something wrong and have to get out your dreaded seam ripper, so you can cut those stitches apart and then sew your pieces together again?
Ripping out stitches is a slow, messy, irritating job that I think I can safely say is on everyone's least-favorite list when it comes to quilting.
One reason we dread ripping out seams so much, though, is that almost all of us are doing it wrong.
This video from Toni of Quiltoni.com shows you a much faster and easier way to rip out seams than the way you've probably been doing it ever since you started quilting. Give it a try and see if it doesn't work better for you, too.
If you're interested in the seam rippers Tony recommends in the video, you can find them by tapping or clicking the links below. (These affiliate links help support Quiltoni.com, at no cost to you.)
Update: I had a number of seams to rip out on a quilt I've been working on, and consciously made myself use this method instead of my old one-stitch-at-a-time seam ripping technique. What a difference it makes on a long seam! What used to take me ten minutes is done in a matter of seconds.
This technique doesn't work on every kind of stitch you need to remove, but for a seam of straight stitching, it's a real time saver.