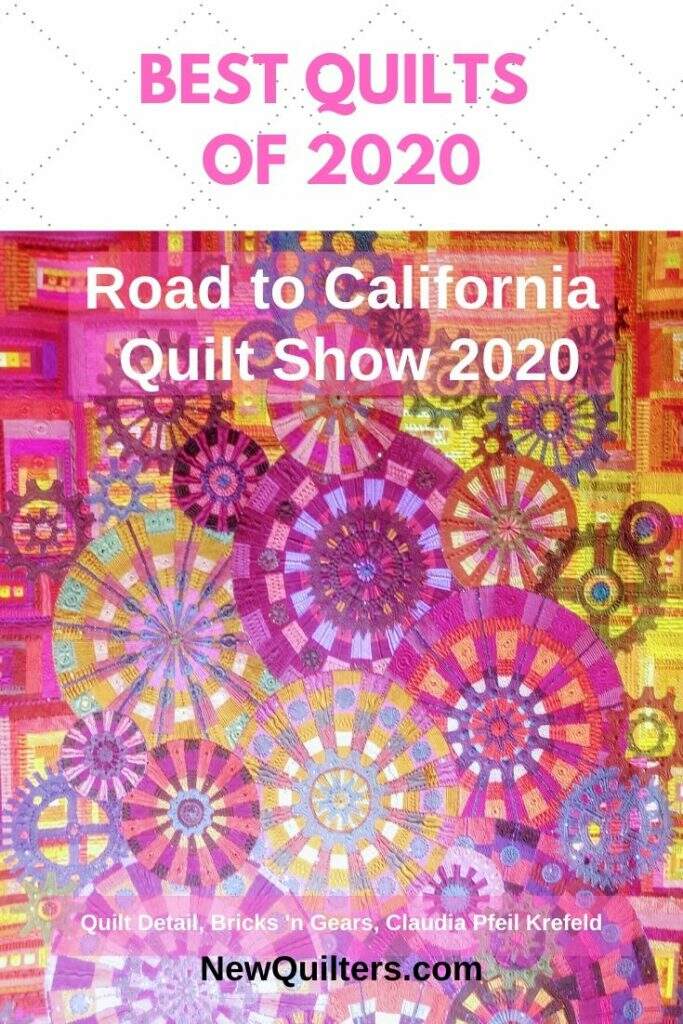 In January, my friend Mary and I visited the 2020 Road to California quilt show. It was like visiting a pop-up museum packed with of quilts of astonishing craftsmanship and creativity. Every corner you turned revealed something new and beautiful.
These four videos from Jolly Molly TV (thank you, Jolly Molly!) give you just a taste of the creative imagination that was on display at the show. There were so many fantastic quilts to see that that one video couldn't do them justice.
Overview of Quilts from the 2020 show

Quilt details, Part One

Quilt Details, Part 2

Bob Ross Challenge
There were 21 special exhibitions at the show. One of the most surprising to me was the Bob Ross Challenge sponsored by The Cherrywood Hand Dyed Fabrics.
Bob Ross was the much-beloved painter and host of the long-running PBS TV show, "Joy of Painting." The exhibit included quilts by 200 quilters, all inspired by him and his work.
All the entries were the same size (20″ x 20″) and used the same fabrics, but there was an immense diversity of themes and styles among the entries. No two alike! That's what I love about creativity. Even working inside strict constraints, each person's creative vision and techniques are unique to her.
The video below shows a few highlights of the challenge quilts.
If you've never been to one of the big international quilt shows, I highly recommending visiting one this year. You'll come away inspired, awed, and yes, overwhelmed. There's so much to admire in the quilts being made today.