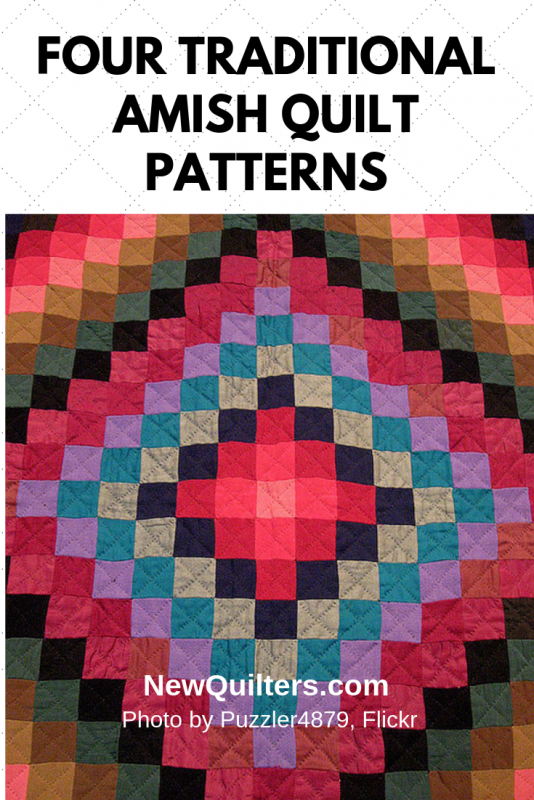 19th-century American Amish women made their quilts simple and "plain," typically from the same wool and cotton fabrics they used to make shirts, dresses, pants, and coats for their own families.
The bold colors and abstract, geometric designs of these early Amish quilts prefigured trends in twentieth-century abstract painting, yet they were created by women who lived far removed from the modern world, and who would have been surprised to think of their creations as art. For Amish women, quilting was as much a part of everyday life as cleaning, cooking, and taking care of children.
A few years ago, I visited a number of Amish quilters in Pennsylvania Dutch country and was a bit disappointed to find that they are mostly making quilts with the same commercial printed fabrics other quilters use. But the traditional Amish quilt patterns are still as popular as ever. Here are four of my personal favorites.
Bars Quilt Pattern
The simplest of the early Amish quilt designs is a square quilt with long stripes of two or more colors in the center, surrounded by a border that makes a perfect setting for fancy hand quilting.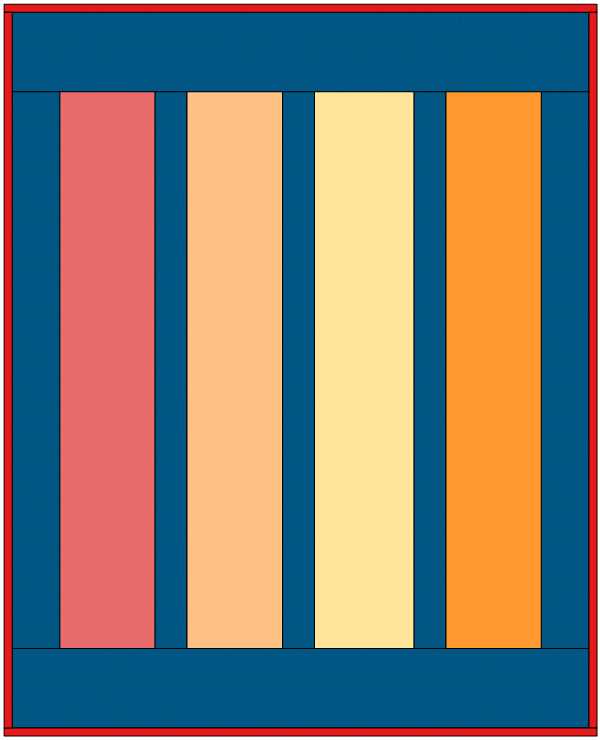 This one, made by Karin Schaller and photographed by Rosanna Romani, has a more elaborate border with red sashing and cornerstones at the four corners.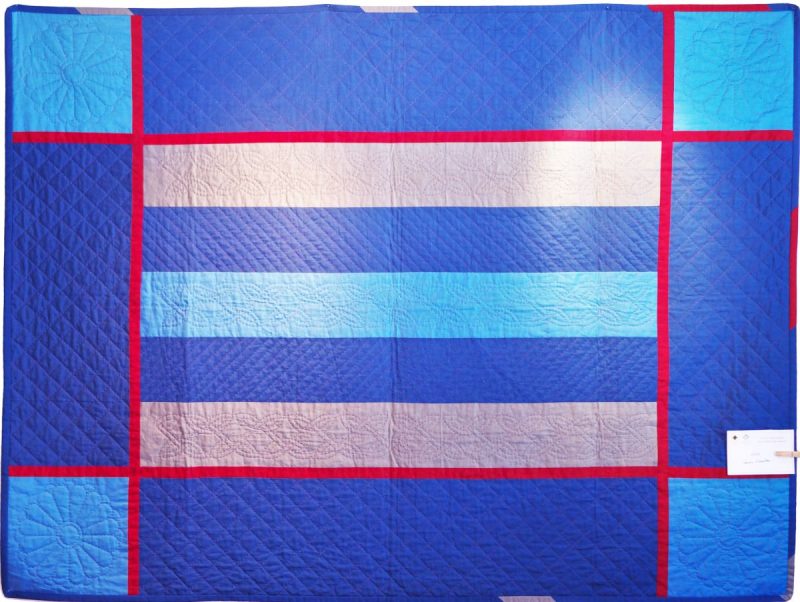 Lone Star Quilt Pattern
Star quilts are popular with quilters everywhere, including Amish quilters. The Lone Star pattern's many small diamonds make it an ideal way to use up small scraps of fabric. The diamonds are arranged to give the quilt the feeling that light radiates from the center of the star out to the corners of the quilt.
The diamonds in the star were typically quilted around their edges (what we machine quilters would called "stitching in the ditch"), leaving the fancy quilting for the larger spaces surrounding the star. This quilt by Angelika Lindo (photographed by Jane Starz) was quilted in a simple grid. The color scheme is deceptively simple too, showing off the contrast between black and various tones of red.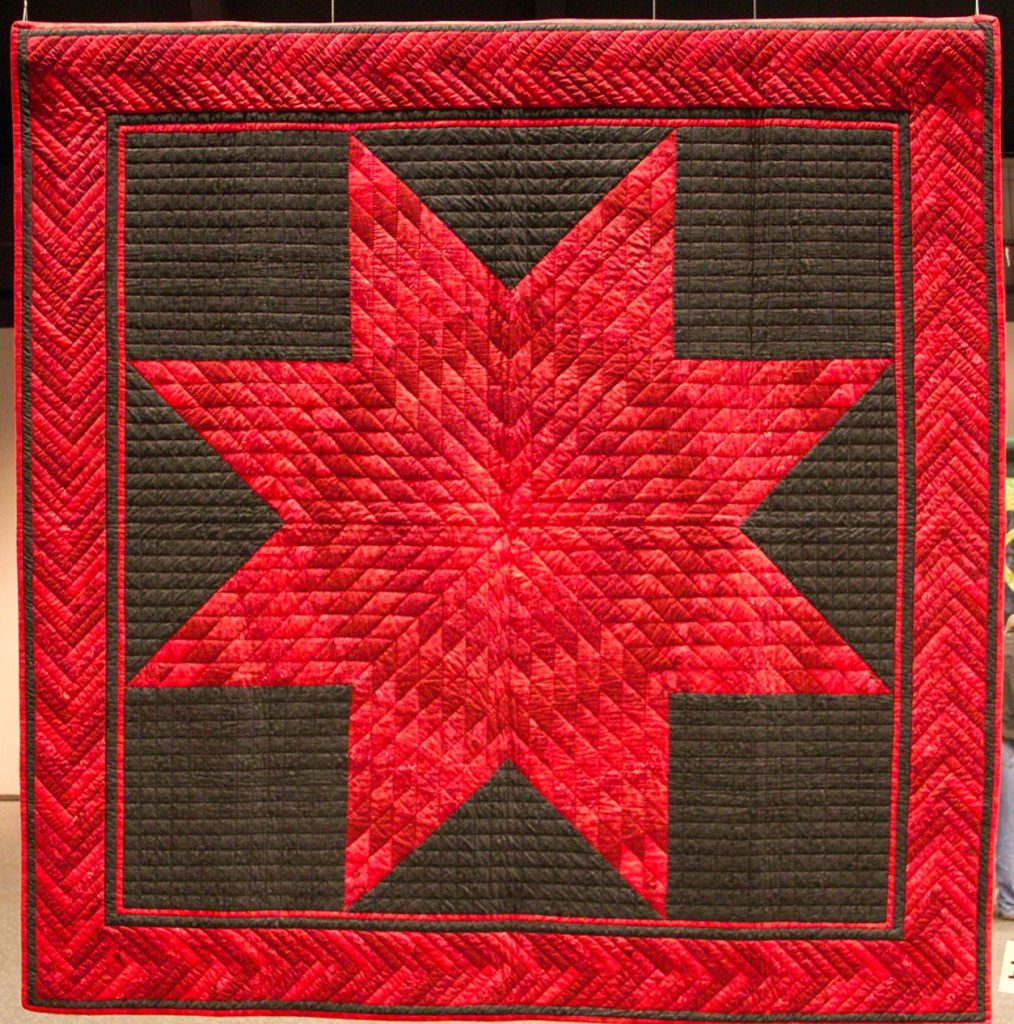 Diamond in the Square Quilt Pattern
A large diamond set on point inside a double border, this bold design was also often used to showcase elaborate quilting. The center diamond might be quilted with a center star surrounded by a feather wreath, with flowers and leaves in the surrounding borders.
The contrast between the deep, rich solid fabrics and the fine hand stitching can make this a very dramatic quilt. This one has a Trip Around the World pattern tucked inside the central diamond, which gives it even more drama.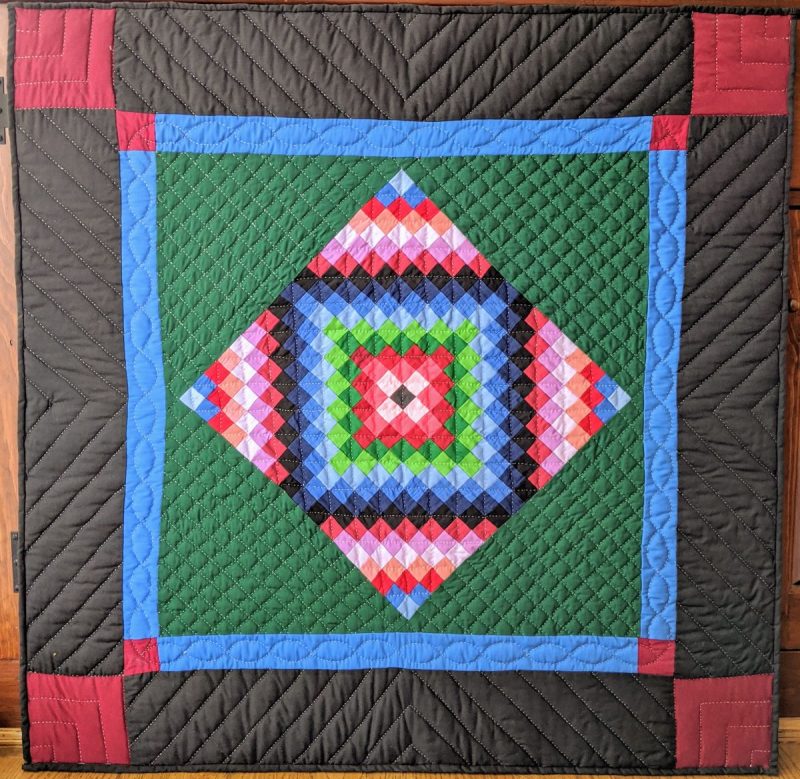 Here's a quilt that combines the Lone Star and Diamond in the Square patterns:
Sunshine and Shadow Quilt Pattern
This bold, colorful pattern can startle people who expect everything that is traditionally Amish to be dull and dark too. It consists of colorful squares of fabric that radiate out from the center in alternating light and dark diamonds, surrounded by a wide border.
This quilt photographed by Rossana Romani also shows off the traditional Amish love of dark fabrics.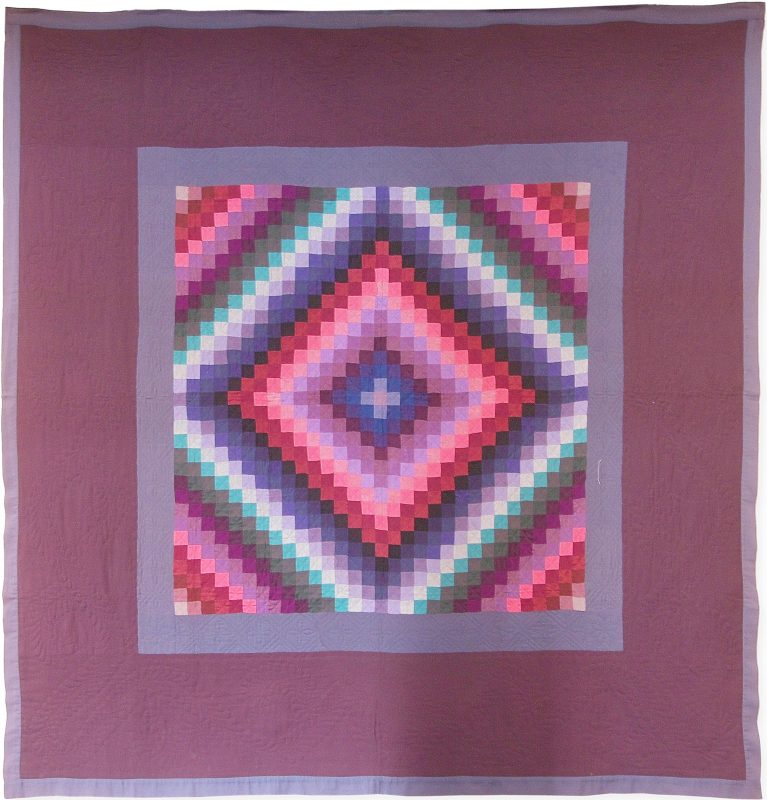 I have grand plans to make all of these Amish quilts — just as soon as I finish all the UFOs that are currently lying around my sewing room.