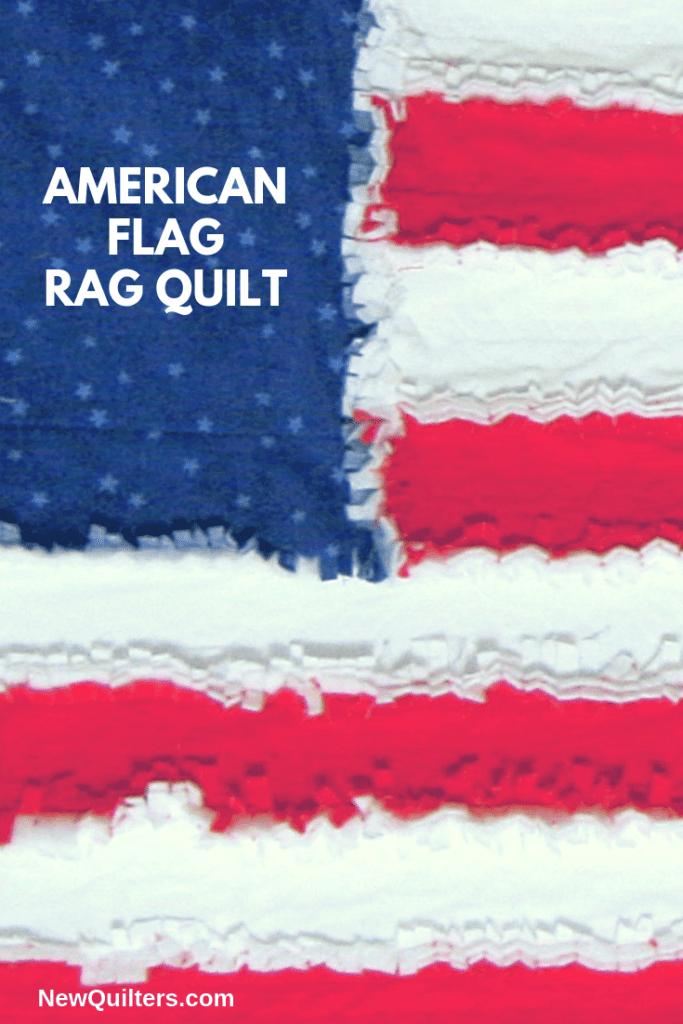 The Fourth of July (American Independence day) has always been a weak spot in my seasonal decorations. Meaning that I don't have any Fourth of July decorations, or didn't until a couple of days ago.
That is not my only decorating sin. My children are embarrassed by the simultaneous presence of an Easter Bunny quilt on one wall, a Christmas tree quilt on another wall, and Valentine's swags over the dining room table. (Yes, it's perfectly true. I like to put up holiday decorations, but I don't like to take them down.)
This year, though, I'm determined to do better. I found a pattern for this little American Flag rag quilt on Etsy and made it yesterday. The pattern is billed as a lap quilt, but at 27″ x 42″, it's actually smaller than the average lap quilt, small enough to hang easily in a window or on a wall. If that is too small for you, the pattern also includes a larger 53″ x 79″ version of the same quilt.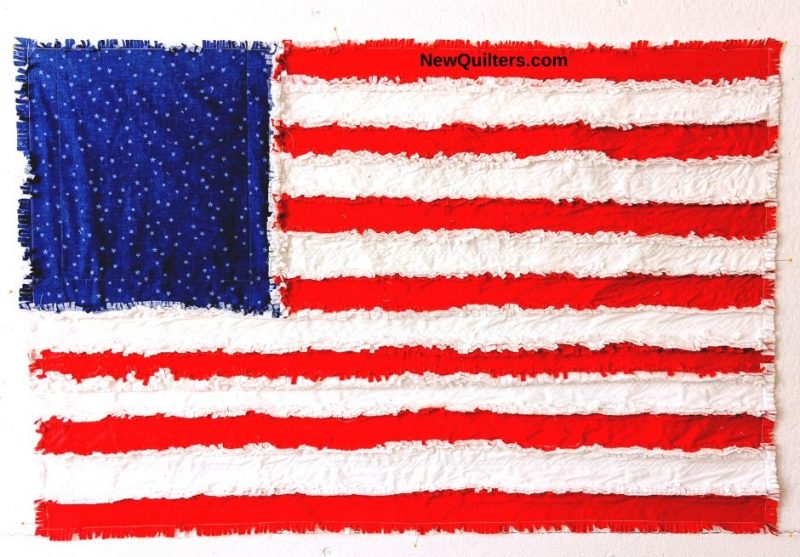 I knew I would want to make this quilt as a wall hanging, not a real lap quilt, so I used a piece of white felt I found in the sewing room as the backing layer. The felt makes the quilt stiffer and I hope will help it hang proudly. The red, white, and blue fabric for the front of the quilt came from my fabric stash.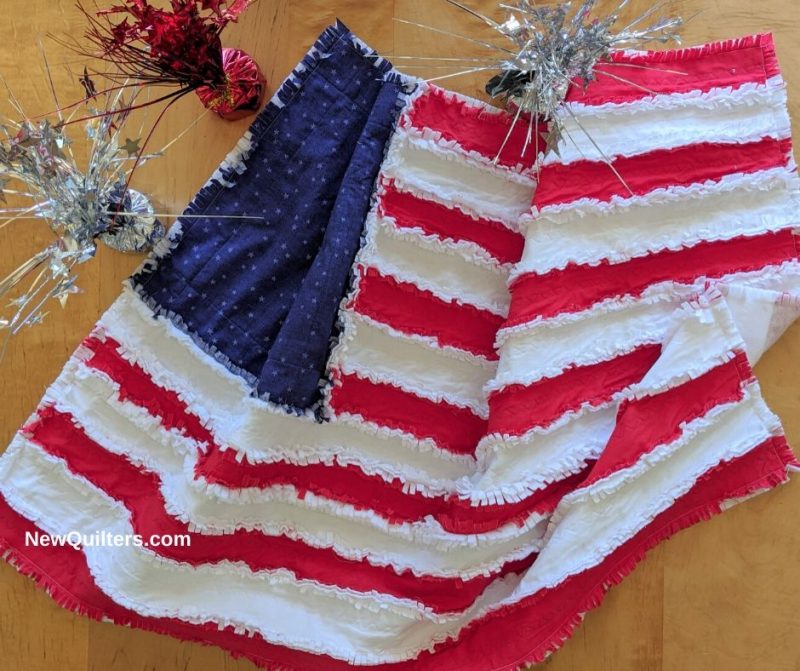 Quilting the flag couldn't be simpler. For the stripes, I simply sewed a squiggly line down the center of each stripe. The stitch came from the decorative stitch library on my sewing machine. The blue section can be quilted with an "X" or any other simple pattern that keeps the fabric layers attached together. Another option is to sew or iron on little stars, or use star-shaped buttons to decorate the blue fabric. I quilted the blue section by sewing a square all around the section, about two inches inside the outer edge. I haven't added a hanging sleeve to the back of the quilt yet, but I will. With the hanging sleeve in place, I can hang the quilt on a dowel that rests on two screws or two hooks in the wall.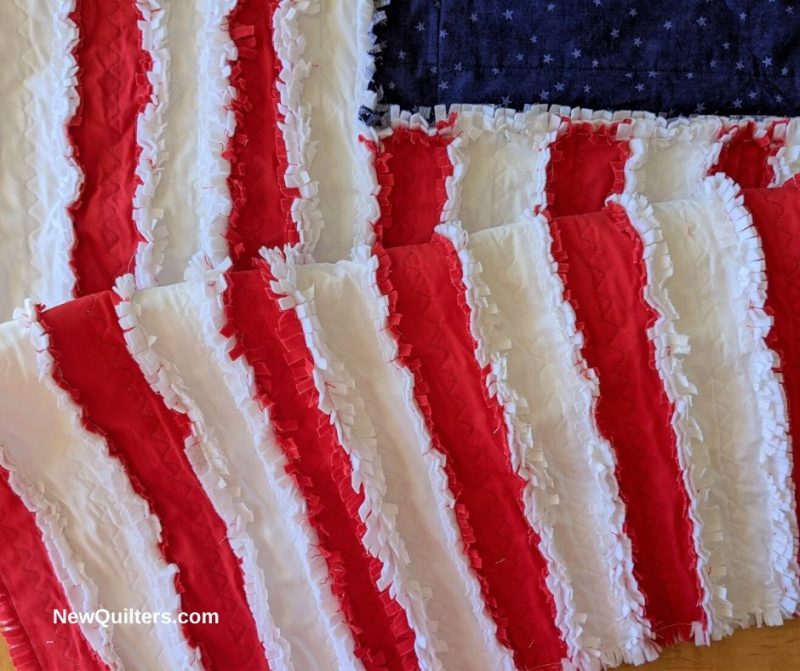 The whole project took about five hours. The hardest work was clipping all the seams to make the fringed edges. I'm pleased with myself, because I now I have a patriotic wall hanging I can use year after year, and it took less than a day. What do you use to decorate for patriotic holidays?