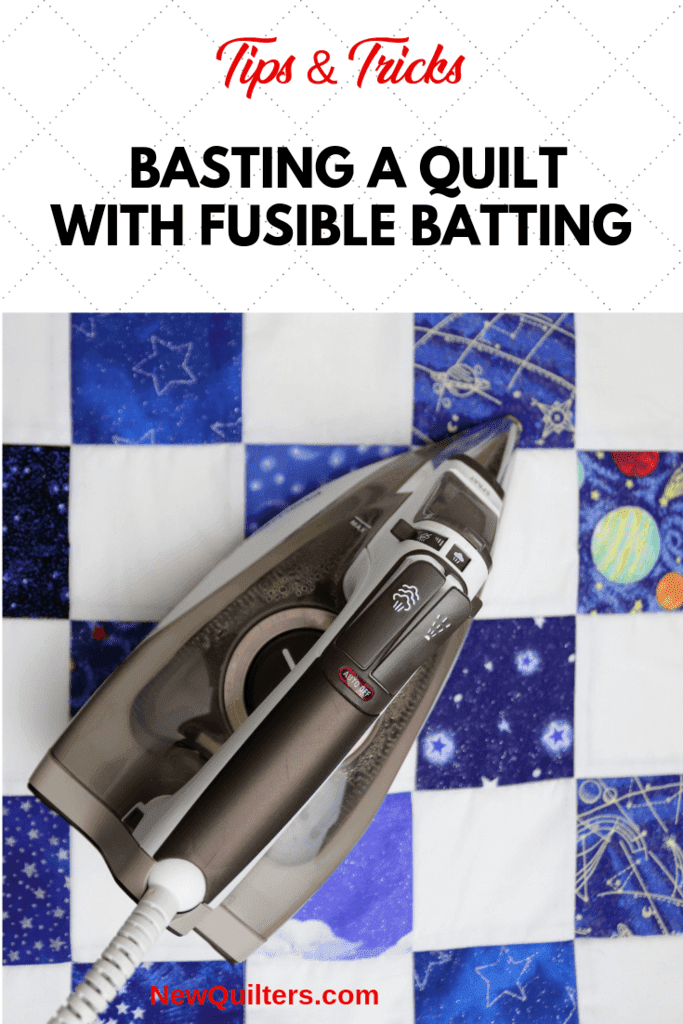 If you're looking for a fast and easy way to baste a quilt, fusible batting is definitely worth a look. It's probably the simplest of all the five quilt basting methods I'm aware of. No safety pins, no spraying, no tedious stitching — all you need is an iron and your quilt layers.
How Fusible Batting Works
Fusible batting is coated on both sides with heat-sensitive glue. This means that you can use a steam iron to fuse all three of the quilt's layers together in one step. You will need a large flat ironing surface to spread out the quilt layers and smooth them for ironing.
Fusible batting is more expensive than regular quilt batting. Each of the brands I found is made with a different mixture of fibers:
Drawbacks of Fusible Batting
The main downside of using fusible batting is that the chemicals in the fusible glue layer will be ironed into the quilt – not too appealing if you don't like to snuggle yourself up in a warm blanket of chemicals. If you make a mistake, it can be difficult to reposition the quilt layers. When I tried June Tailor fusible batting, the fusible layer included a number of lumps of fusible glue (which did melt when I fused the layers, but the initial impression was less than appealing.)