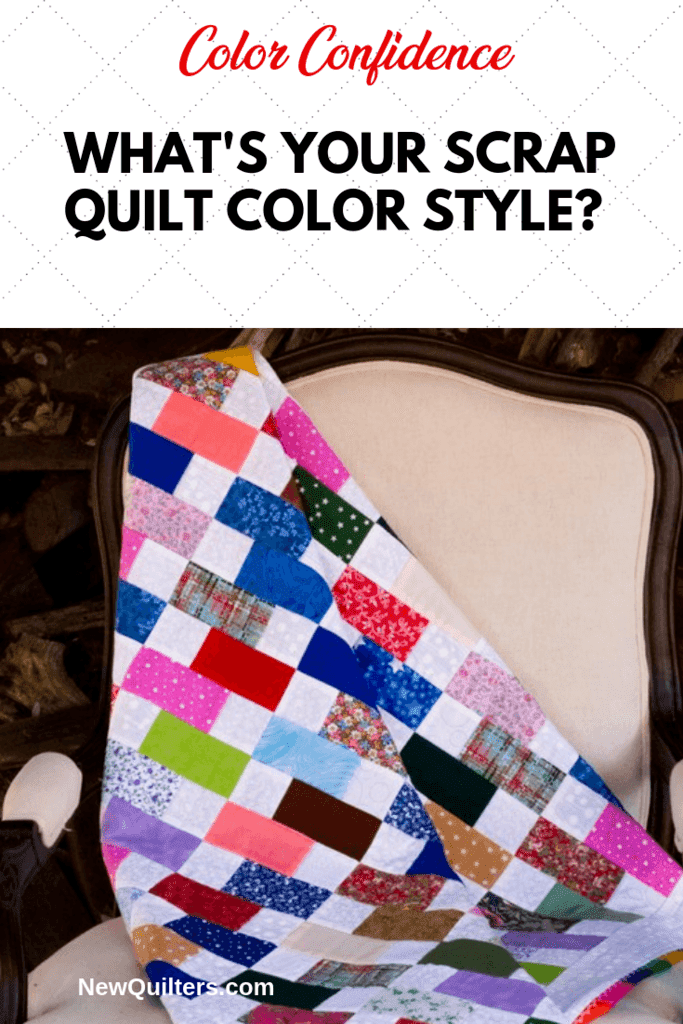 Which are You — Kitchen Sinker or Color Coordinator?
Many scrap quilters use the "kitchen sink" approach when they piece together scrappy quilts and just pull out scraps of whatever color or pattern happen to be on the top of the scrap bin. This scrappy quilt in progress is a good example of this style: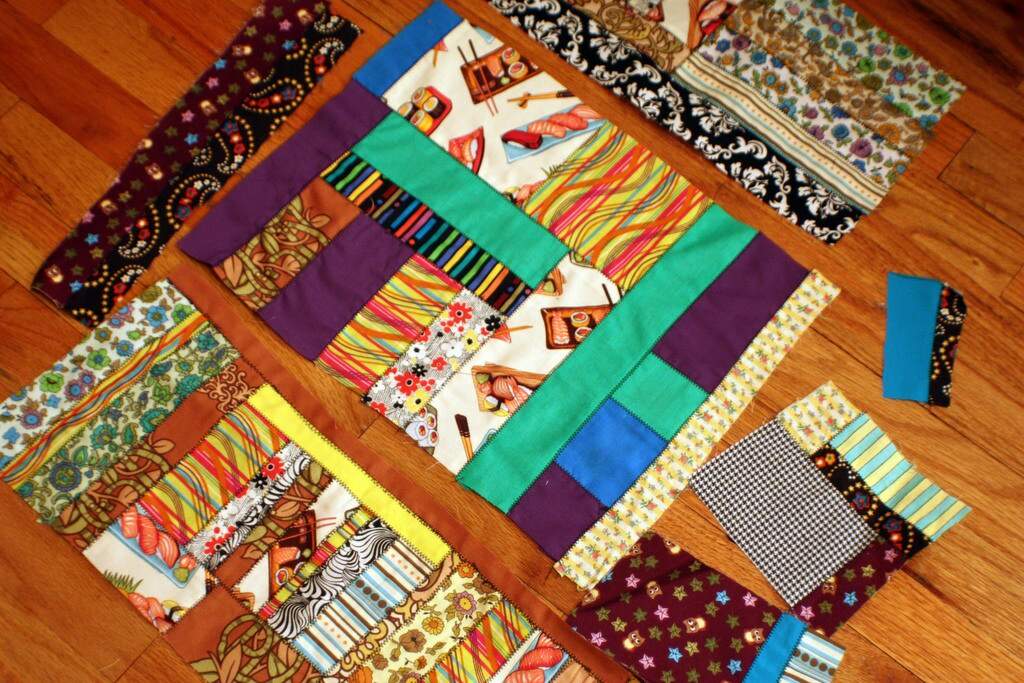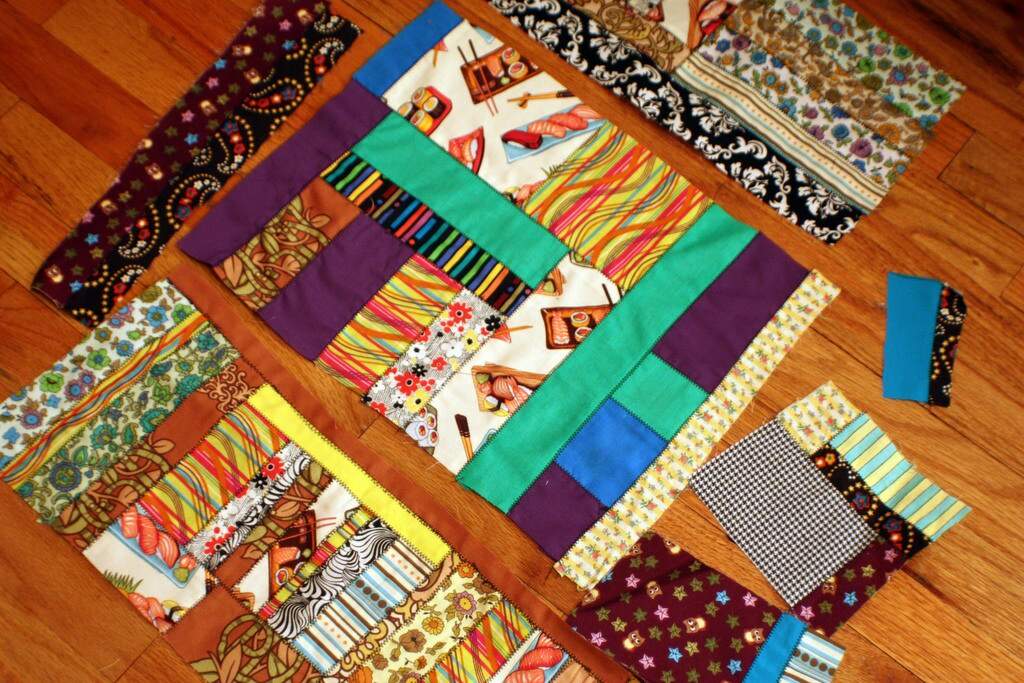 This assortment of tumbler blocks also represents the kitchen sink philosophy: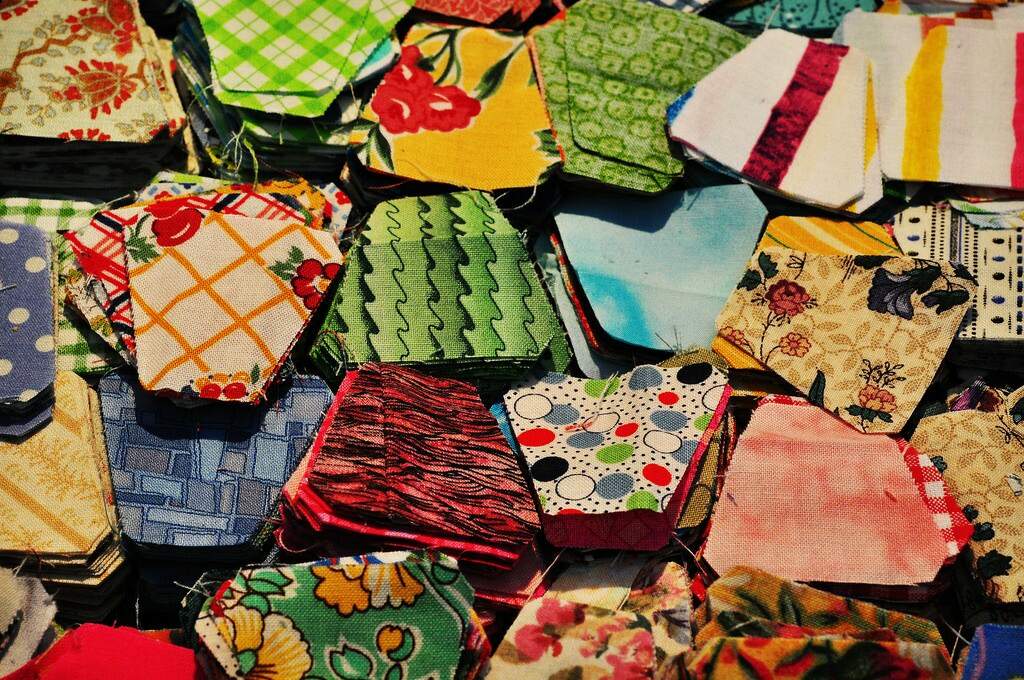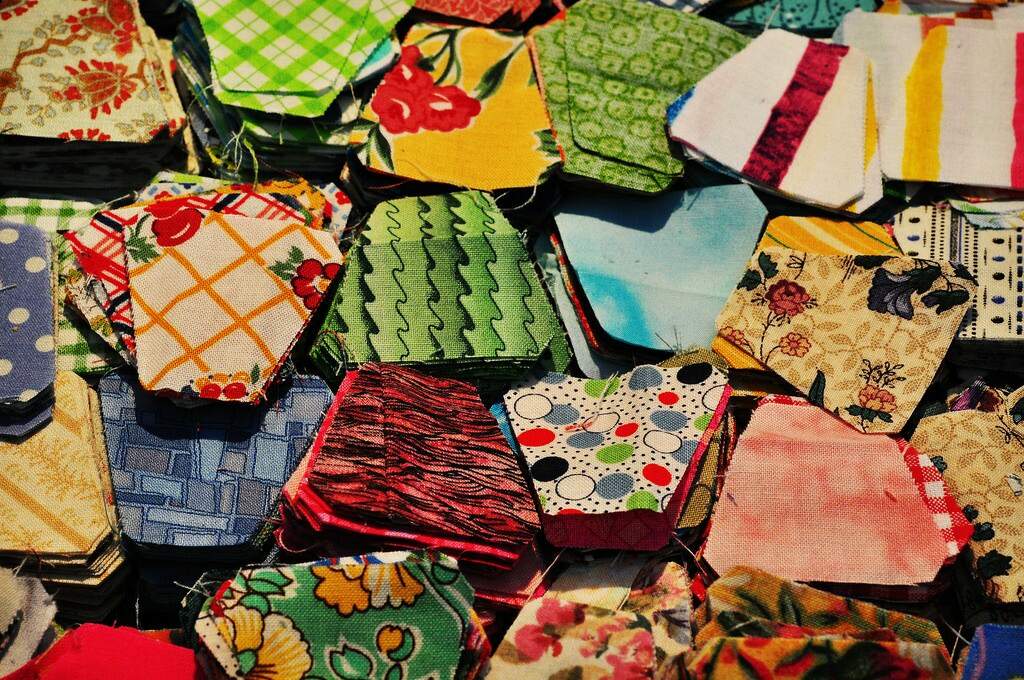 Becky Etal's scrap quilt in progress shows a higher level of color sorting. Notice how she has organized the dark and light fabrics to create the quilt's diamond pattern. It's still a very scrappy quilt composed of many different fabric colors and prints.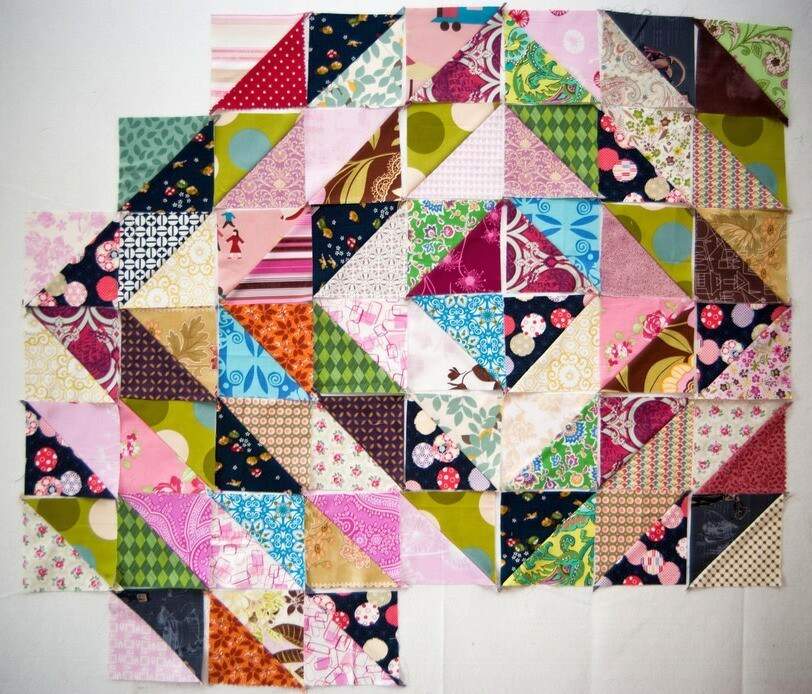 Here's a string quilt top that looks at first glance like a kitchen-sink quilt. But when you study it a little more carefully, you can see certain colors and prints repeating themselves throughout the quilt. My eye is especially drawn to the strips of yellow, pink, bright blue, green, and red-and-white. The repetition of the same colors gives the quilt a pleasing sense of order, even though it looks chaotic at first.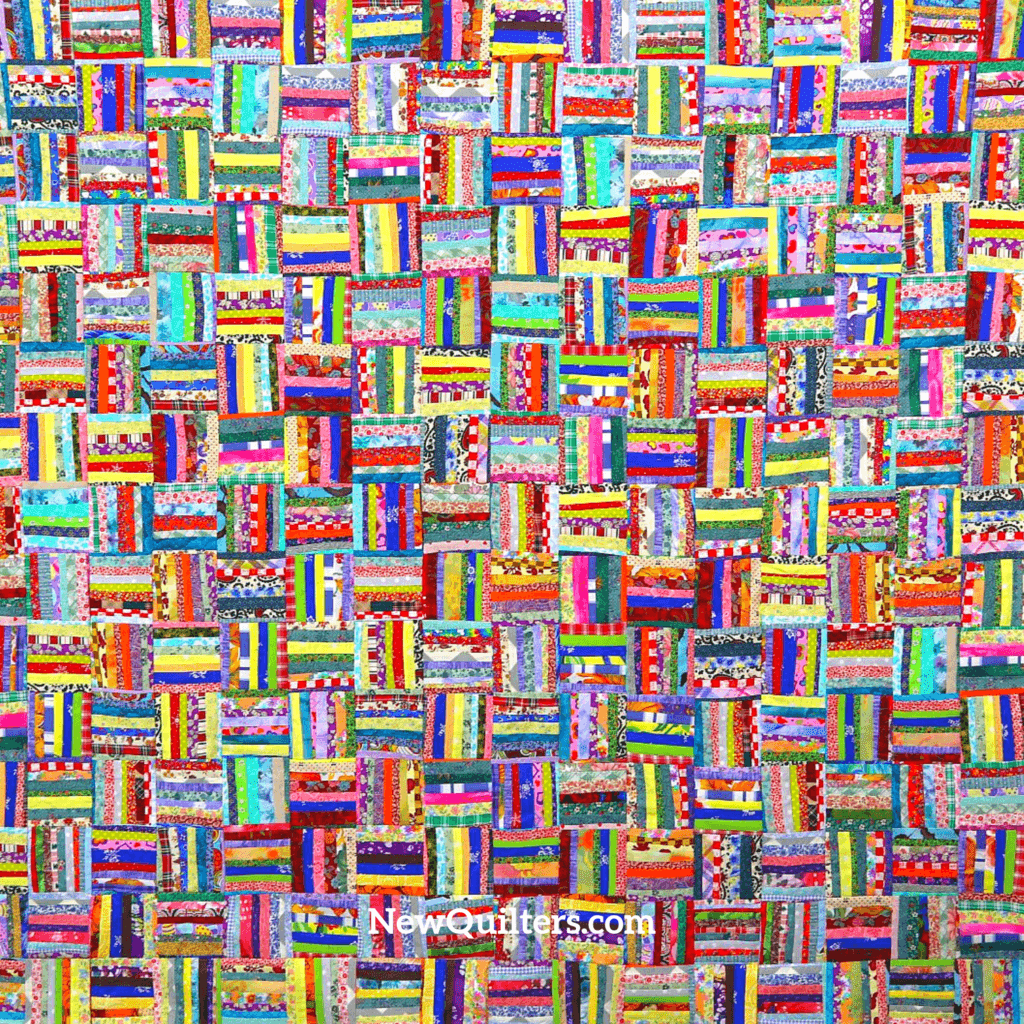 Even if you use all the different colors of the rainbow in your quilt, you can enhance the way it looks by organizing the colors into lights and darks. This beautiful scrappy quilt by ButtonTree Lane owes its distinctive Trip Around the World pattern to the way the darker and lighter fabrics are arranged in the quilt.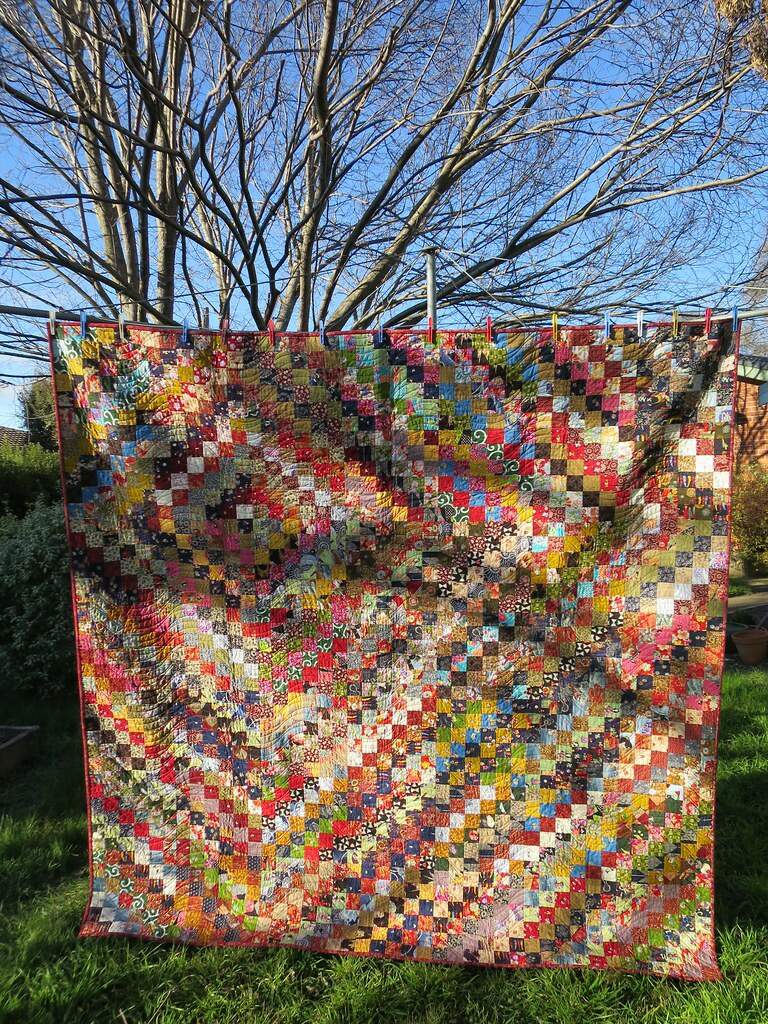 I've found that I like my scrappy quilt blocks best if the scraps that go into them come from just a couple of coordinated color families. These blocks from a string quilt I made for a friend all draw from the same palette of white prints with a few splashes of color thrown in here and there.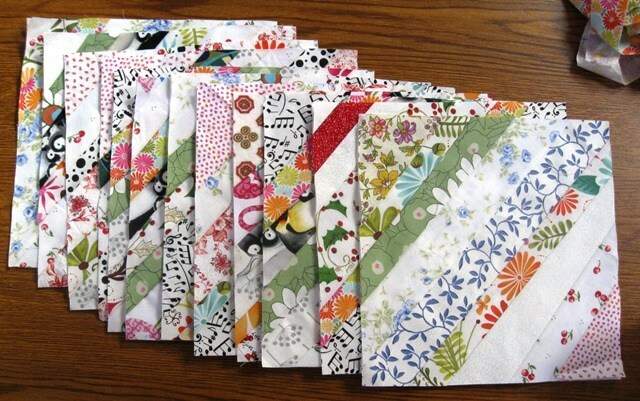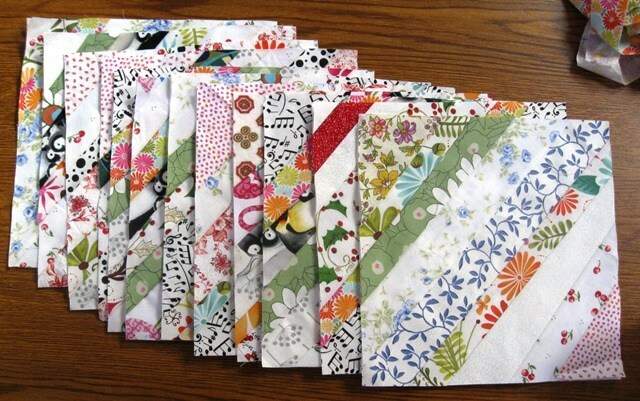 This string quilt I made for my daughter concentrated on her favorite colors — red, orange, brown, and yellow.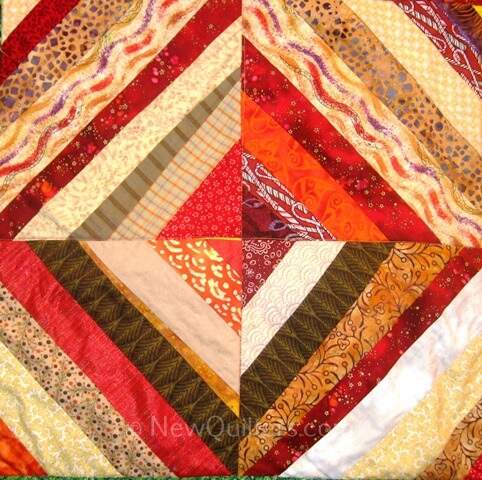 Using Solids to Harmonize Scrap Quilt Colors
If you want your scrap quilts to have a calmer, more controlled look, consider mixing your scrappy colors with white solids or prints. Solids have the power to bring calm to an otherwise wild assortment of different fabrics. This baby quilt is a good example of how white can tame a scrappy quilt.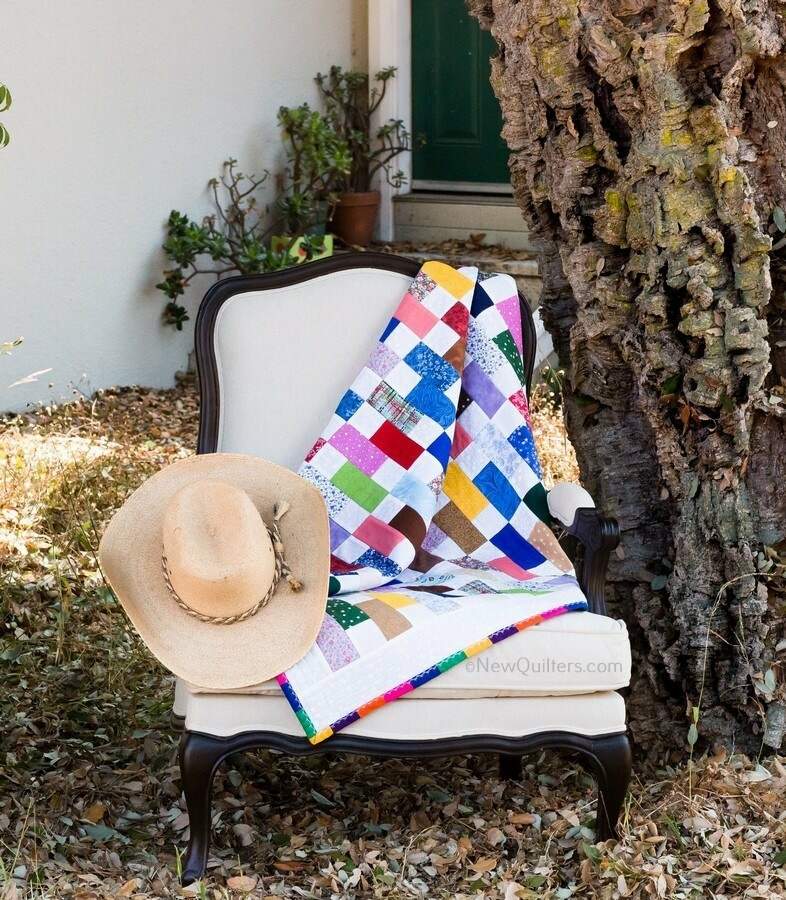 This scrappy nine-patch quilt from Becky Etal accomplishes the same harmonizing effect with a mauve background fabric.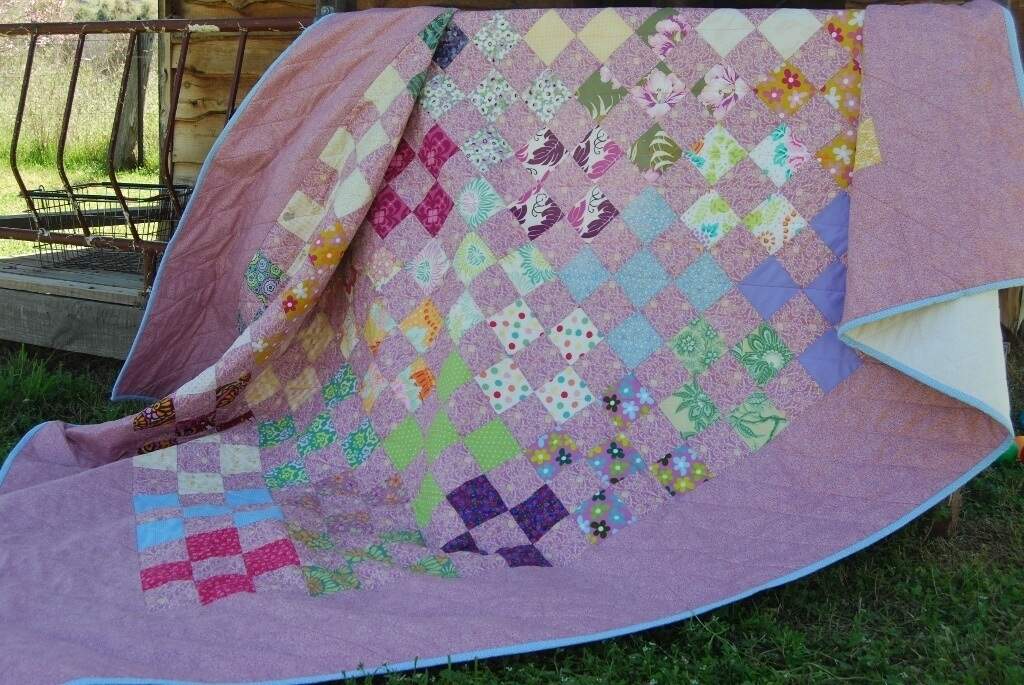 These scrappy Chinese Coins quilts from A Beginner's Guide to Quilting show how beautifully a single solid fabric can unify the scrappy sections of a quilt.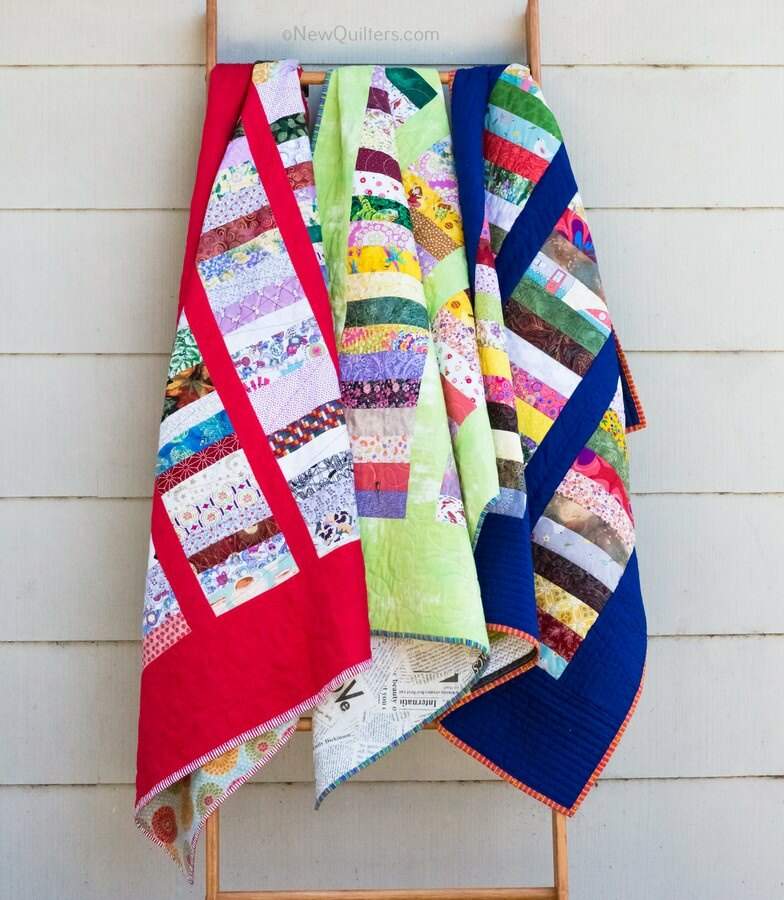 The orange sashing in this quilt by MissMessie to unify a motley assortment of other fabrics.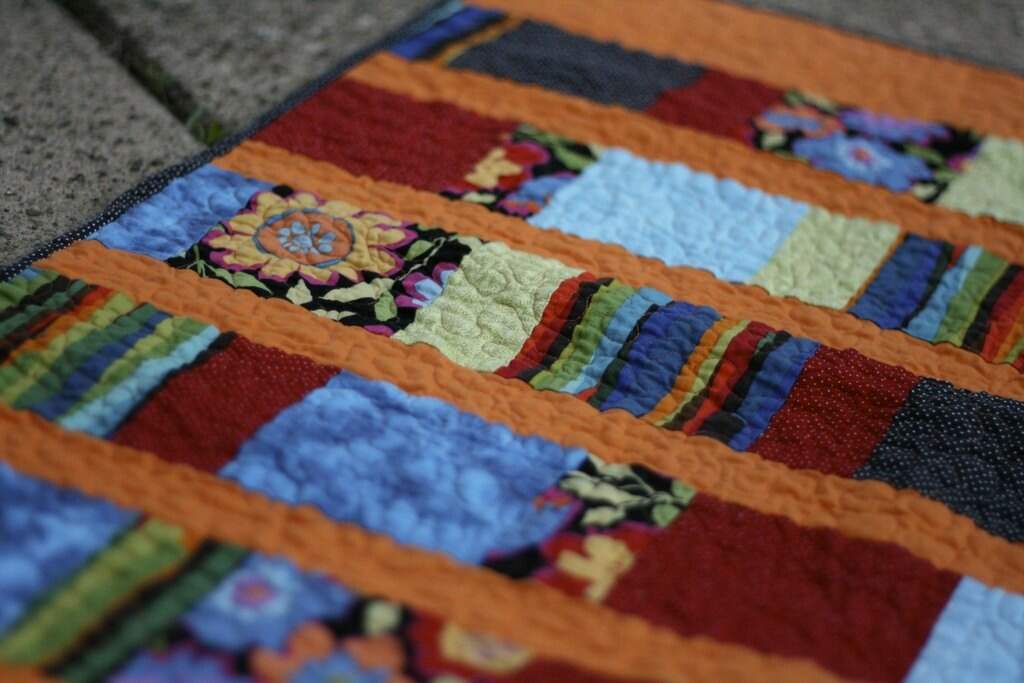 Sorting Your Scraps for Quilting
If you are a kitchen sinker, you don't really need to sort your scraps by color. Being a color coordinator, I do sort my scraps into color families. I use two of these laundry sorters to separate scraps into color groups. (Yes, I do generate a lot of scraps!)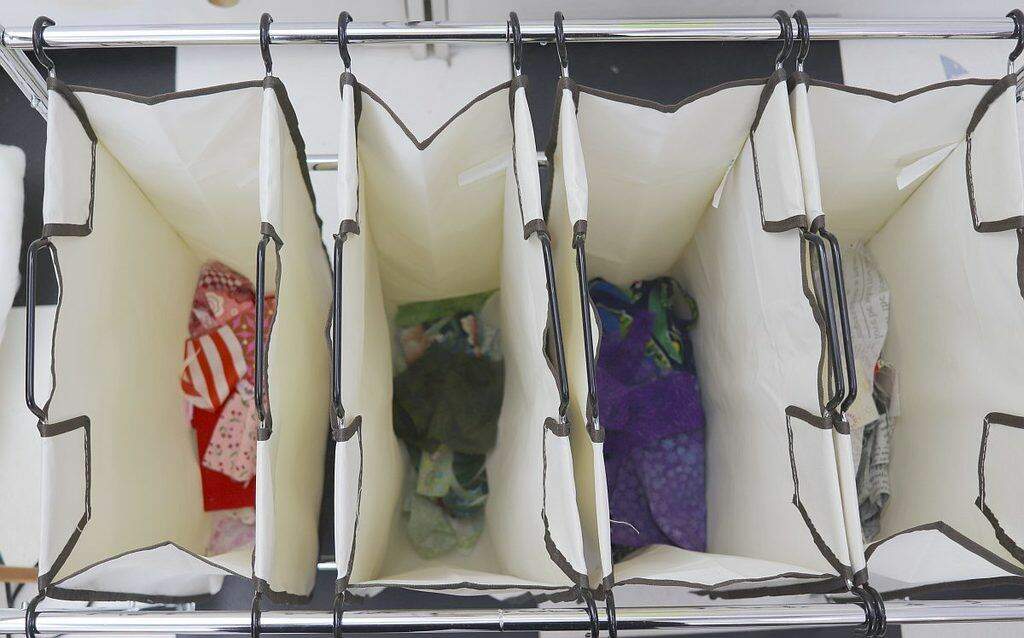 Like most things in my sewing room, the laundry sorters are on wheels so I can move them out of the way when I'm not using them. I used to use plastic bins, but they got filled up too quickly and then my sewing room became cluttered with random piles of scraps. Not good!