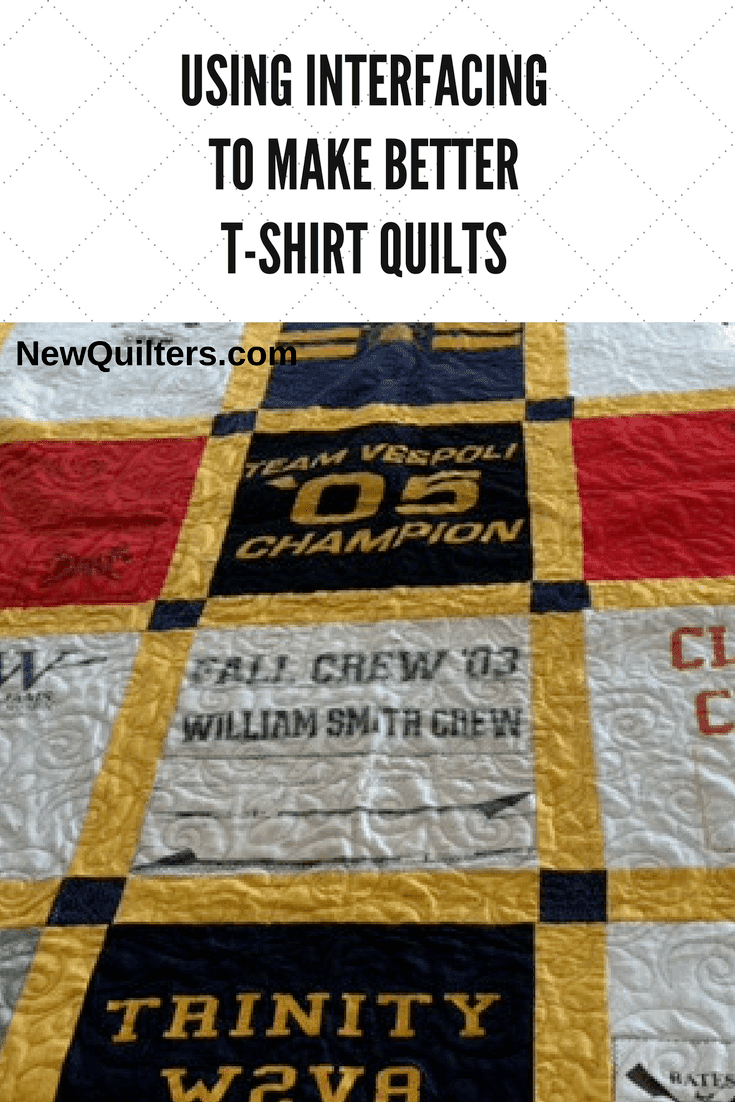 One of the most popular articles on this blog is one we wrote about using interfacings to stabilize t-shirts so you can sew the t-shirts into a quilt without stretching them out of shape. That article provoked this question from reader Stacy:
"I noticed that you state, woven or non-woven interfacing is fine. I know nothing about interfacings. Could you explain the difference between the two? Advantages and disadvantages of each type, please? I heard that some can be very stiff and I really do not want that. Thanks again!"
We thought some of you might also like to see our answer to Stacy's question.
First, let's start with a definition. An interfacing is "a moderately stiff material typically used between two layers of fabric in collars and facings." In t-shirt quilting, the role of the interfacing is to stiffen and stabilize the stretchy t-shirt fabric so it doesn't get pulled out of shape while you cut and sew it.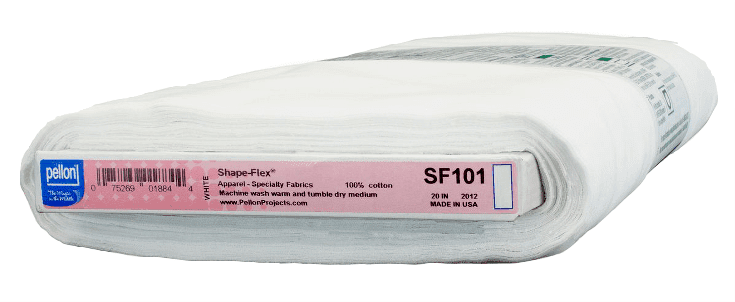 You will find three types of interfacings at the fabric store:
Woven interfacing looks and feels a bit like regular quilting fabric. It has two layers. The top layer has woven threads that run vertically and horizontally, just like quilter's cotton. The bottom layer is a thin sheet of glue that lets you iron the interfacing to another fabric.
Non-woven interfacing is a single sheet that looks and feels more like felt. It also has two layers: the top layer of polyester fibers that have been matted or bonded together, and a bottom layer of glue that lets you fuse the interfacing to another fabric.
Knitted interfacing. Like other knits, this type of interfacing is flexible and stretchy. Because of that, you shouldn't use it for t-shirt quilting.
Interfacings come in a variety of weights for different uses. The lightest-weight interfacings are very thin and flexible, and provide less stiffening. You will barely notice that the interfacing is there when you use the finished project. The heaviest interfacings are really thick and stiff. They are used to shape purses or make other permanently stiff shapes like petals for artificial flowers. They are much too heavy and inflexible to use for t-shirt quilts.
For t-shirt quilting, we recommend using a lightweight fusible interfacing such as Pellon Shape-Flex® (woven) or Therm-o-Web Heat'n Bond (non-woven). If you find a different brand at your fabric store, just make sure it is light weight and won't stretch out of shape, and you'll be good to go.
Information junkies, click here for a much more thorough explanation of interfacings and how they are used in sewing.