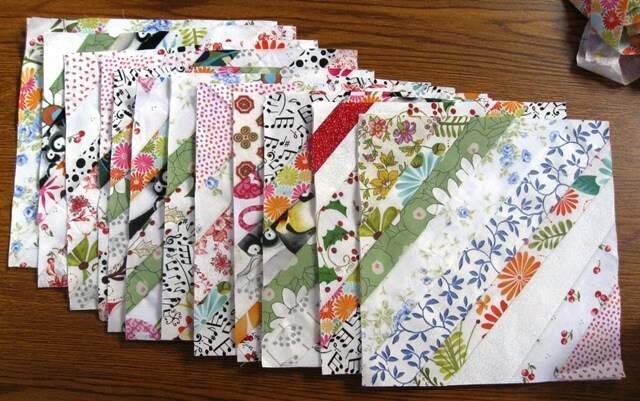 When it Comes to Scrap Quilts, are you a Kitchen Sinker or Color Coordinator?
My scrap bin was overflowing after a couple of busy months of quilting. In fact, I had reached the crisis point, where my scraps could no longer be jammed into the bin and were falling out onto the floor.  Something had to be done. It was time to make string quilts! And that means organizing my scraps so they are usable for making quilts.
Kitchen Sinker vs. Color Coordinator
A lot of quilters like Bonnie Hunter's scrap user's system, which is one of the many fabulous resources for scrap quilters on her website, Quiltville. My sewing room is not big enough for the kind of elaborate fabric storage system Bonnie uses, so I have to deal with my scraps in a simpler way. But any scrap user's system starts with sorting the scraps into usable groups.
Before you start sorting, you will want to give a little thought to your color philosophy.
Some scrap quilters use the "kitchen sink" approach and just pull out scraps of  whatever color or pattern happen to be in the bin. This scrappy quilt in progress is a good example of this style:
This assortment of tumbler blocks also represents the kitchen sink philosophy: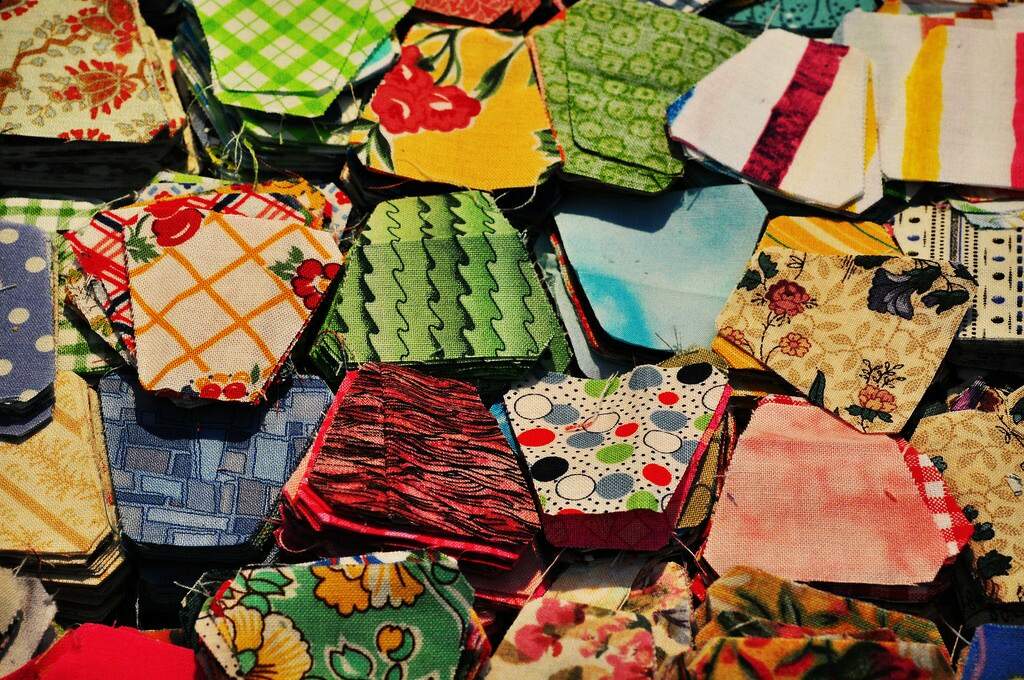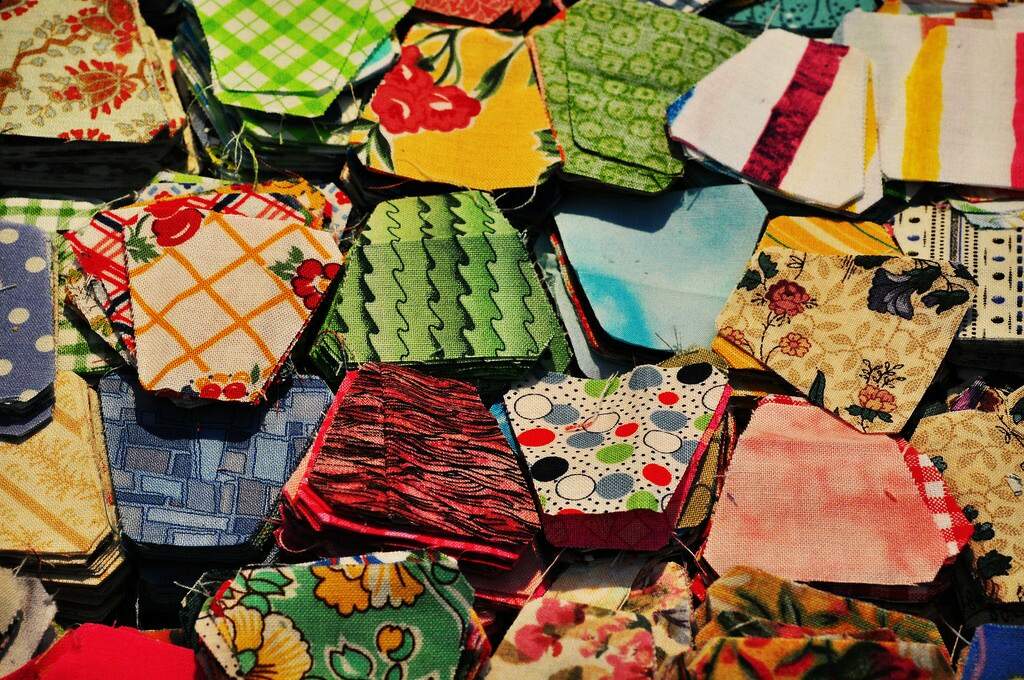 I've discovered that I like my scrappy quilt blocks best if the scraps that go into them come from just a couple of coordinated color families.  These from a string quilt I made for a friend all draw from the same palette of white prints with a few splashes of color thrown in here and there.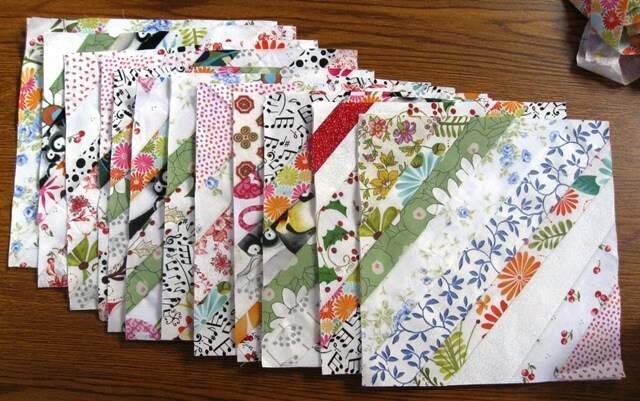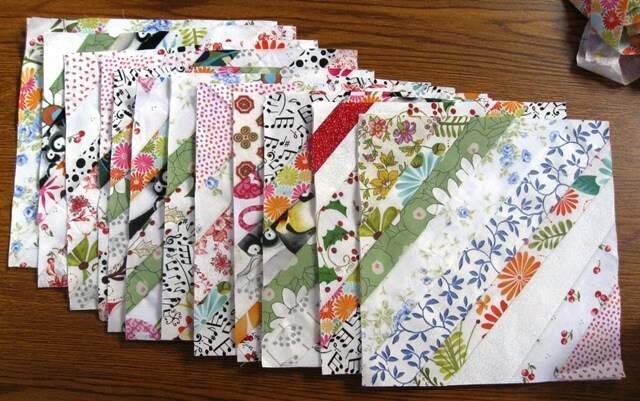 This string quilt I made for my daughter concentrated on her favorite colors — red, orange, brown, and yellow.
If you are a kitchen sinker, you don't really need to sort your scraps by color. Being a color coordinator, I decided that I did want to sort.
Here's what the color sort looked like in progress. Somewhere in the back of the mess you can see my dog, sleeping peacefully.
It took me a couple of hours to sort through just one big bin of scraps. But eventually I got through the whole bin. Here are the piles I ended up with:
White/off white
Green
Yellow
Pink
Red
Blue
Purple
Black/grey
Brown/orange
The scraps went into garbage bags to wait for my next scrap quilt project.