Update: this giveaway is now closed. The winners of the Week 1 giveaway were Roni and Shelly M.
Look what just arrived at my door! A big box with my 25 author's copies of
A Beginner's Guide to Quilting
.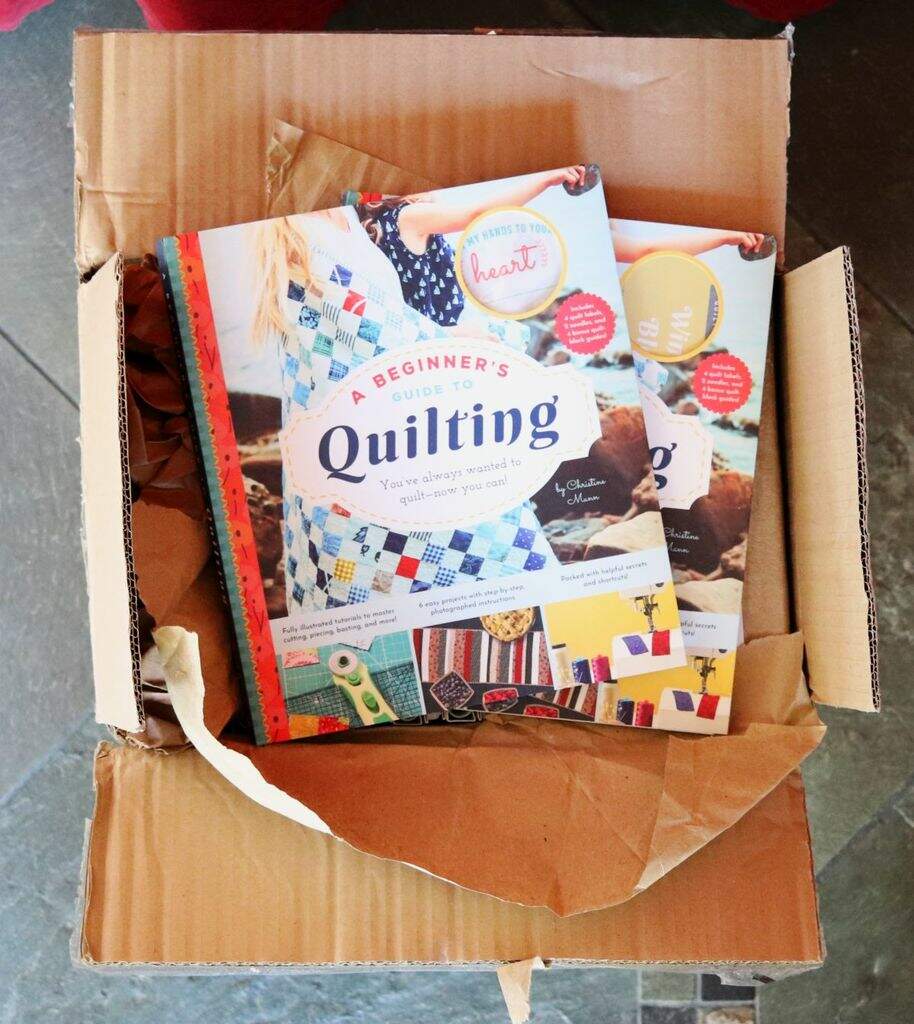 I'm celebrating the new book by giving away two signed copies this week to you, dear readers, and two more copies every week through the middle of November.
To enter your name in the giveaway, just scroll down to the bottom of this post and enter a comment. (If this is your first time commenting, don't worry if your comment doesn't appear instantly. It will appear after it goes through our spam filter. We approve all comments from real people.)
This week's winners will be chosen at random from all entries received by Friday, October 26.
Get 30% off on the spiral bound version today — this price won't last!
I asked my publisher how long the discount would last, and they were surprised to learn that there was any discount at all, because the special price was supposed to be for preorders only.
But I checked just now, and the book is still 30% off! So rush over to grab your copy before the price goes up.
What's in the Book?
Quilts, of course! This video shows some of the beautiful quilts you can make with the patterns and instructions in the book.

That's not all. Everything you need to know about making quilts for yourself, your friends, and your family is right here:
An overview of quilting through the centuries and popular styles of quilting you may want to try.
An illustrated list of all the tools and supplies you'll need.
Complete photo tutorials that guide you through every step of making a quilt from start to finish.
Five easy (and beautiful!) patterns you can make right away: table toppers, lap quilts, and baby quilts.
Lie-flat spiral binding, so you can put the book right next to your sewing machine and refer to it while you quilt.
Front and back book flaps to keep your place if you need to close the book.
Four bonus preprinted fabric quilt labels, ready to sign and sew to the back of your quilts.
Four bonus quilt block tutorials for favorite blocks you'll want to make over and over.
Two bonus quilting needles.
Photo Gallery of quilts from the book