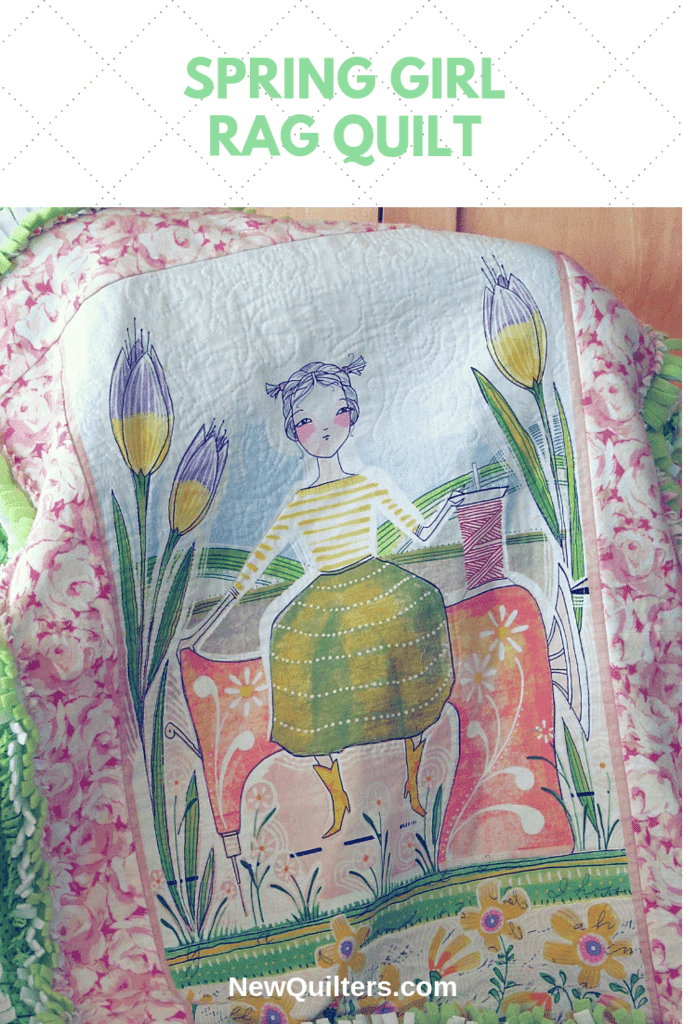 I like making seasonal quilts, but I rarely get the quilt finished until after the season is over. This little rag quilt is a happy exception! I saw a set of fabric panels featuring girls with sewing accessories in a springtime palette I just couldn't resist, then found a cheery border fabric in peaches and beige. The result is a medallion rag quilt — a quilt where the focal point is the image in the center.
I made the quilt just for fun, but a friend of mine will be having a baby girl in a couple of months, and I think it will make a perfect baby gift for the new girl.
This quilt uses a couple of my favorite rag quilting techniques:
Mixing standard piecing in the center of the quilt with rag quilted borders and outer edges. The fabric panel I started with was rather tall and narrow. Just adding borders to the panel would have created a quilt that is too long and skinny for proper lounging. I widened the center panel by adding a border of flannel roses left over from one of the quilts I made for Rag Quilting for Beginners, then framed the whole thing with a green polka dot border.
Mixing quilter's cotton, flannel, and polyester fleece. Some people feel nervous about doing this, but I have done it many times with no problems. I also mixed three different fleece backings in three colors to create the right color effects on the front of the quilt.
More views of the quilt: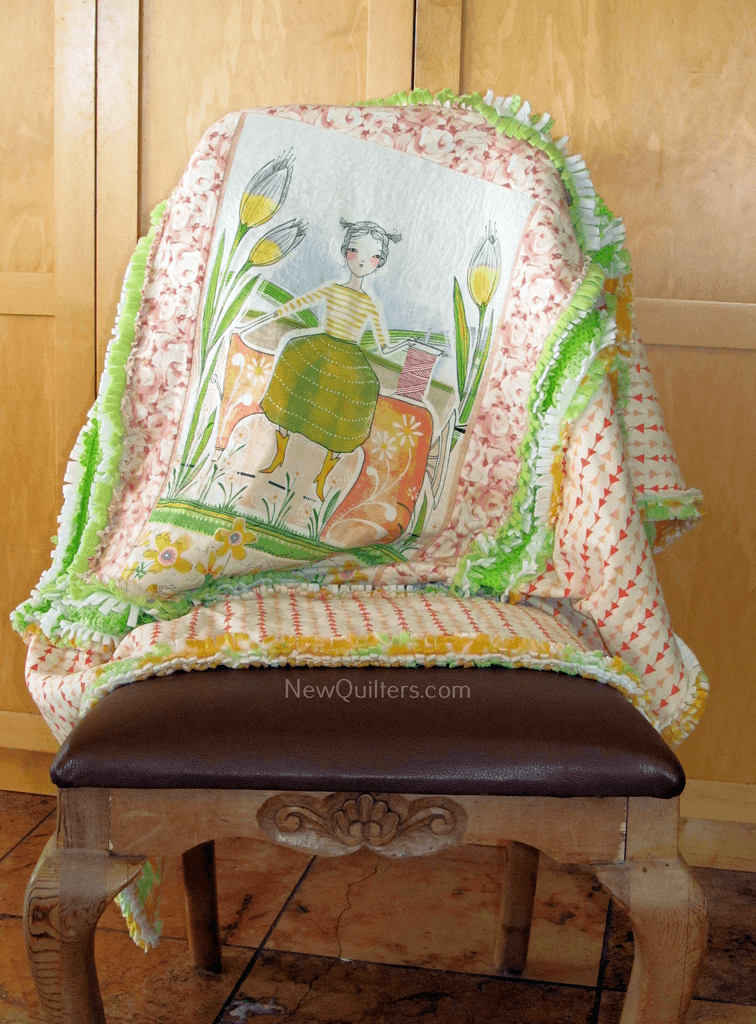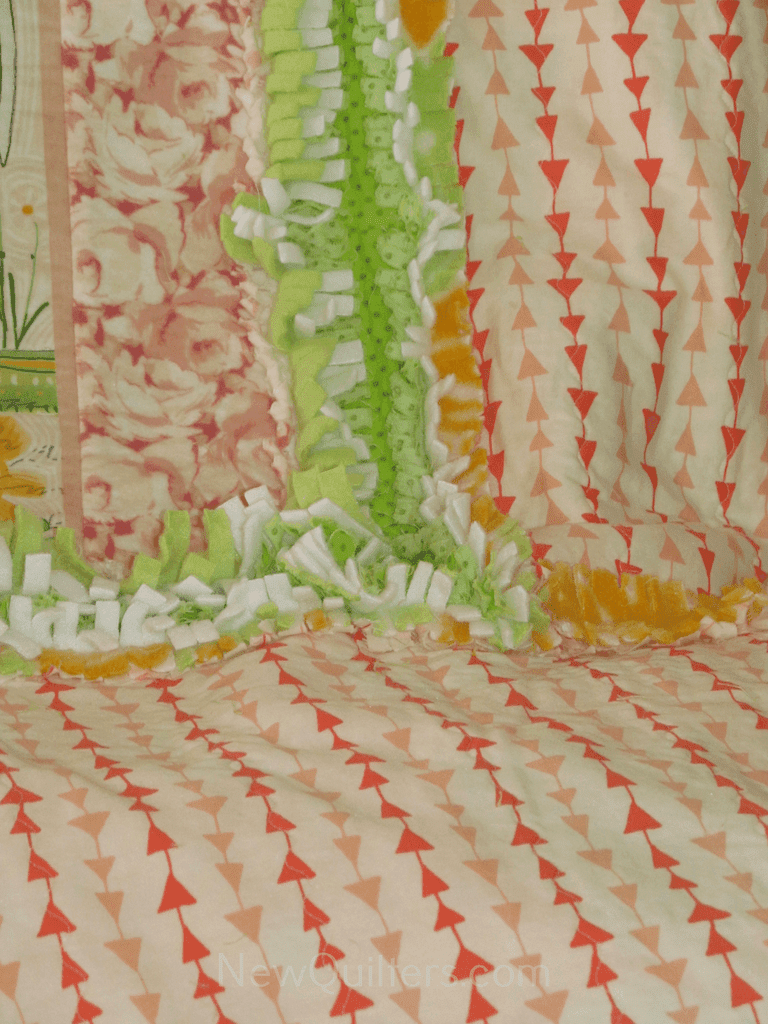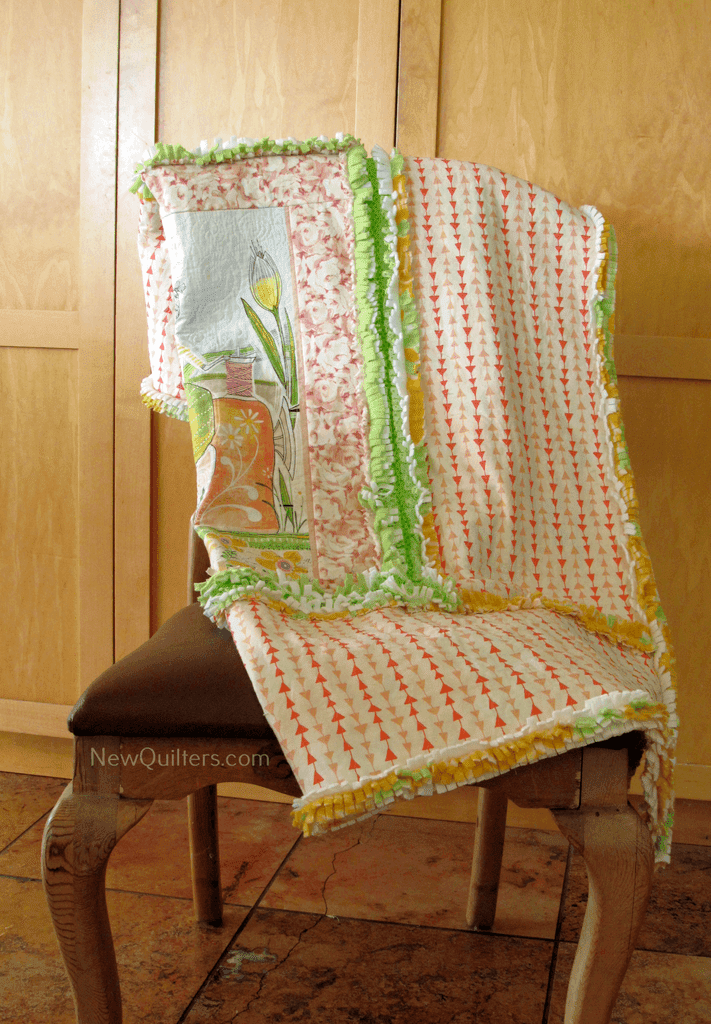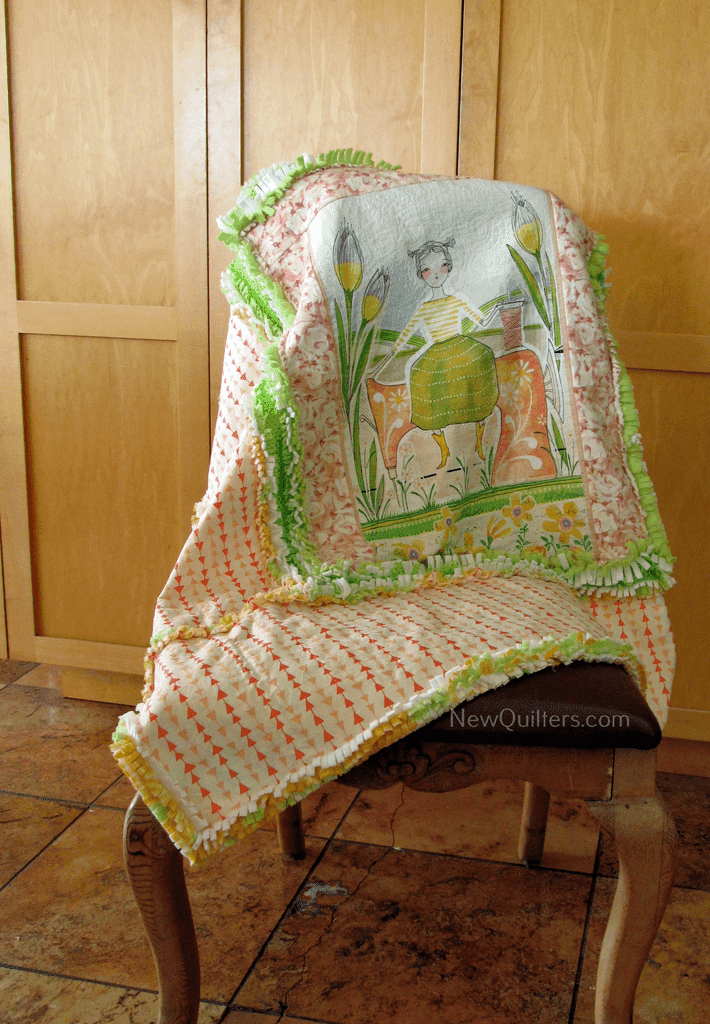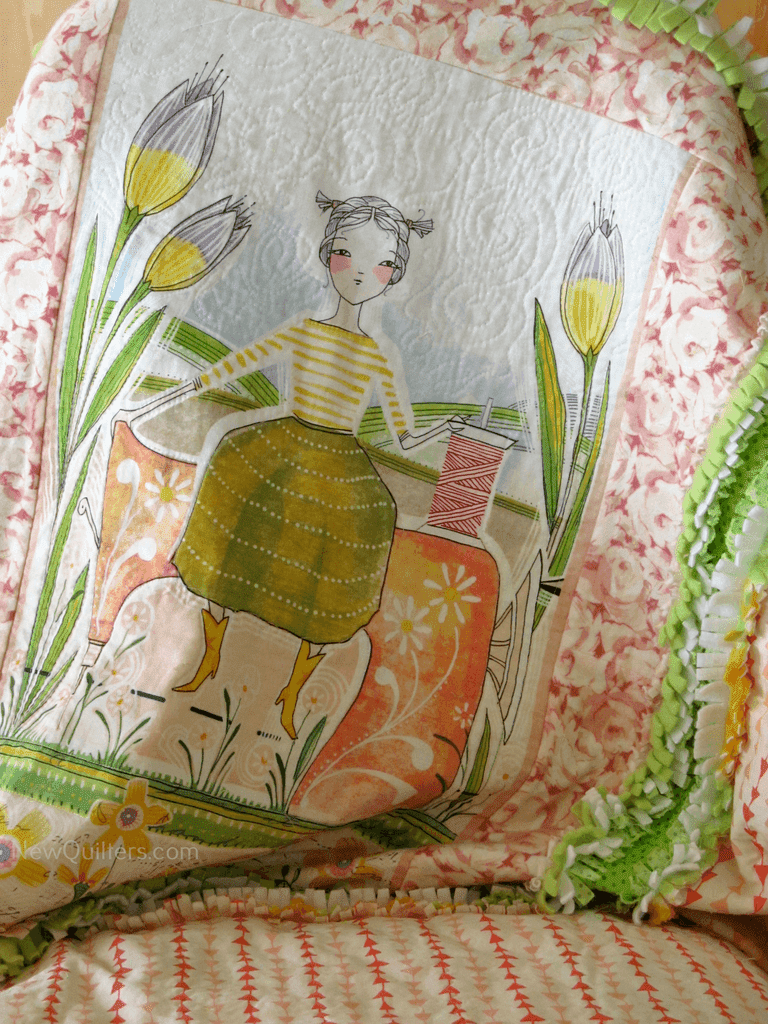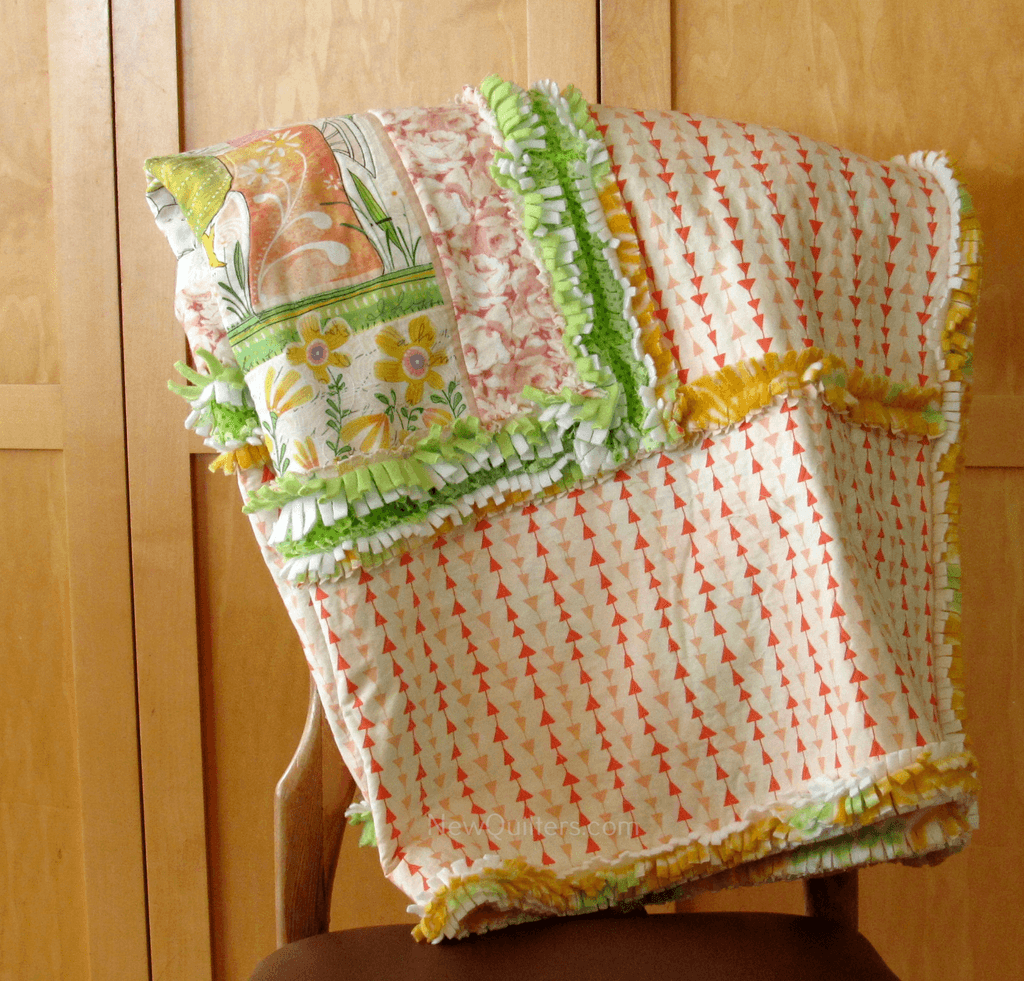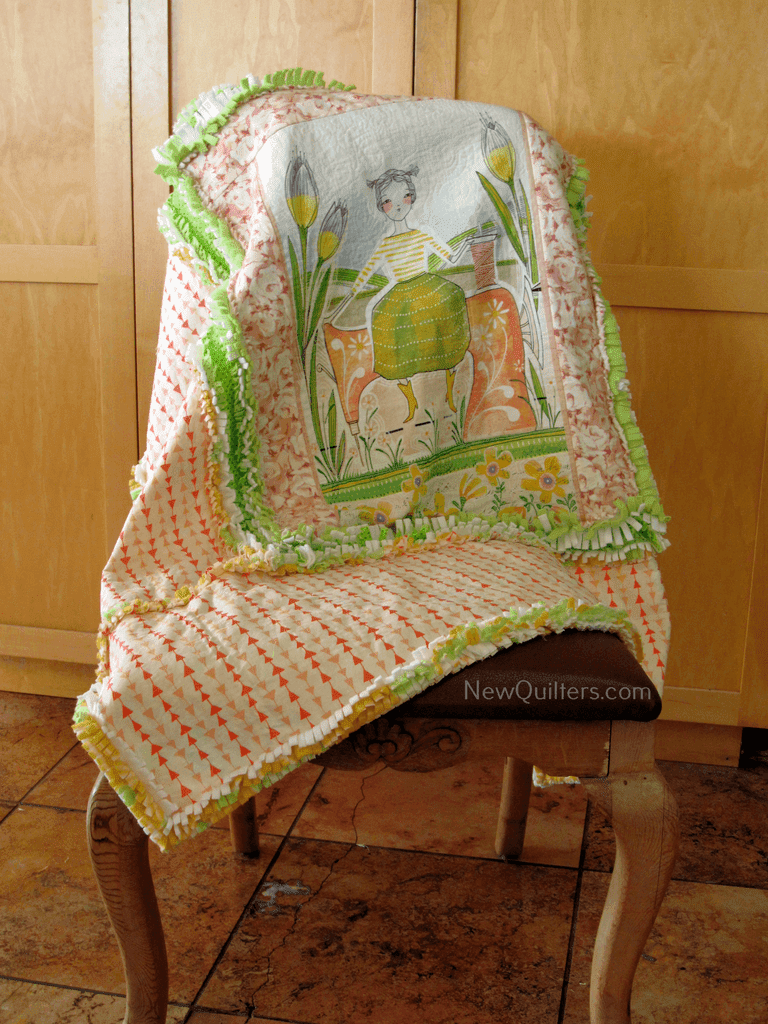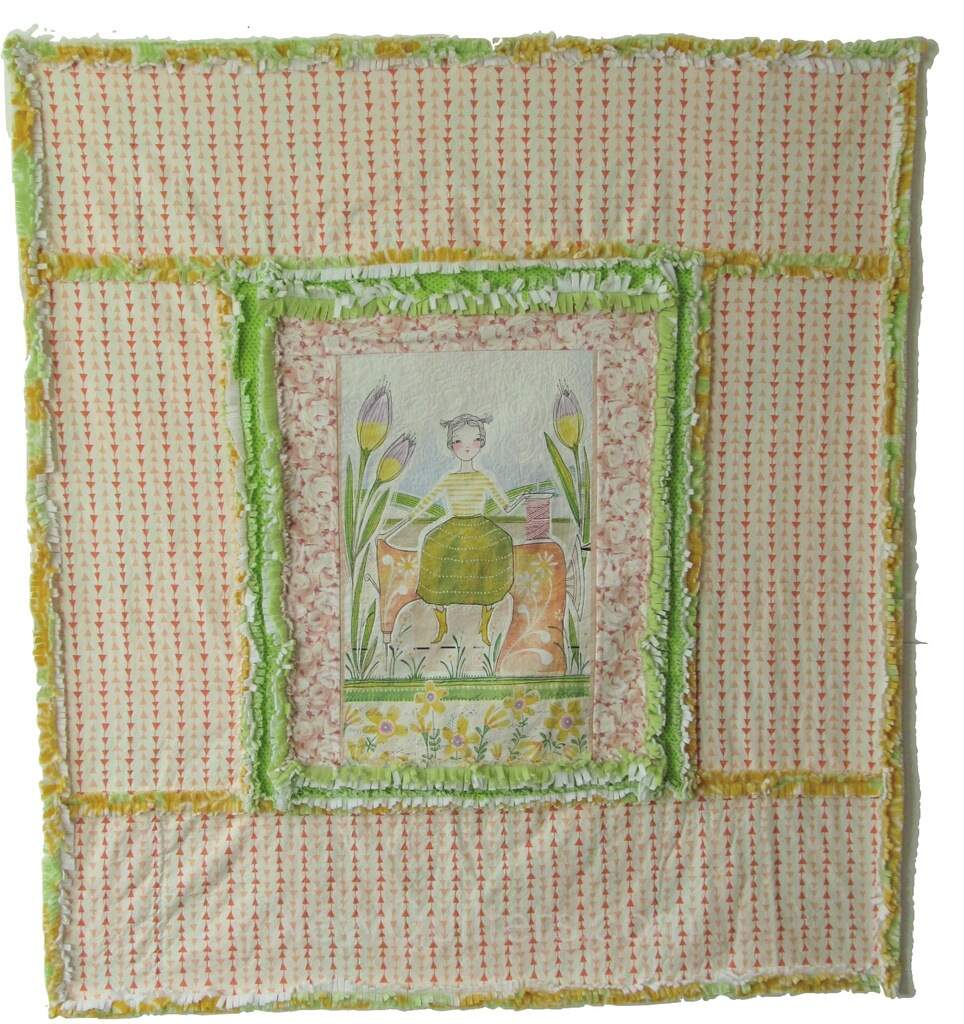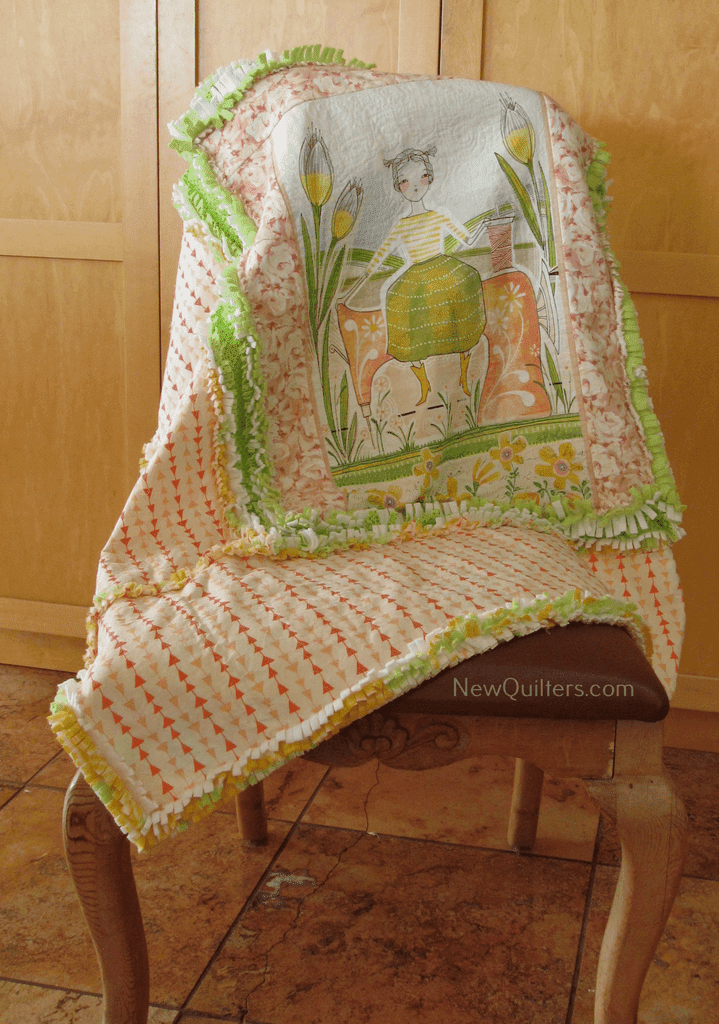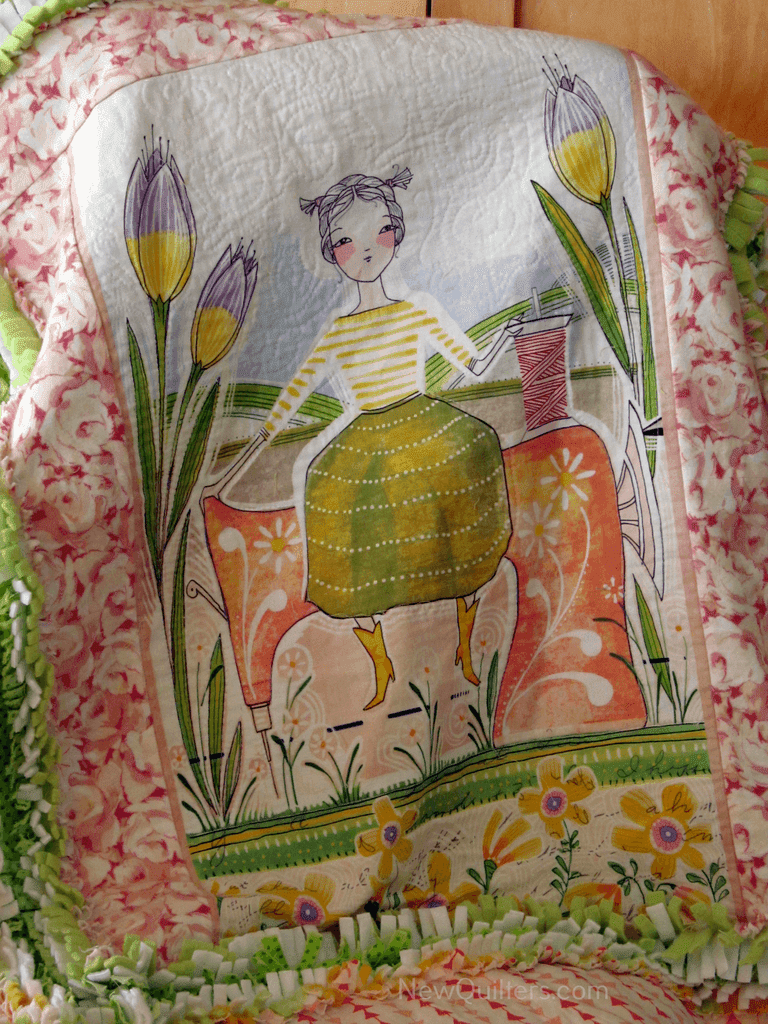 (The fabric panel series is called "The Makers," designed by Cori Dantine for Blend fabrics, and the main border fabric is called "Hello Bear Follow Me" in the peach color way, by Bonnie Christine for Art Gallery Fabrics. A big thank-you to Mary Heany for giving me the fleece backing fabric.)