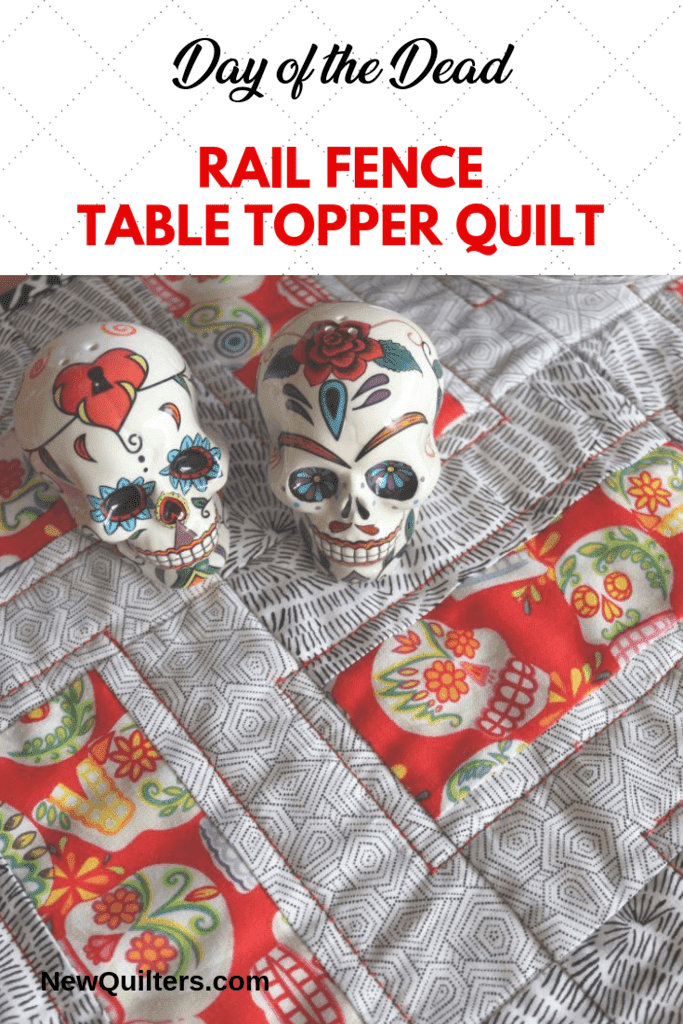 I have a child who is a huge fan of Halloween, so I have made quite a few quilts featuring pumpkins, spiders, bats, and witches.
This easy little table topper quilt is only the second quilt I've ever made in honor of the Day of the Dead. Dia de Los Muertos is the distinctively Mexican celebration of All Souls' Day, the day after Halloween and a Catholic feast day. It's a day for honoring the memory of loved ones who have died. I love the exuberance of the Mexican Day of the Dead traditions, and wanted to express a little bit of that in my table topper.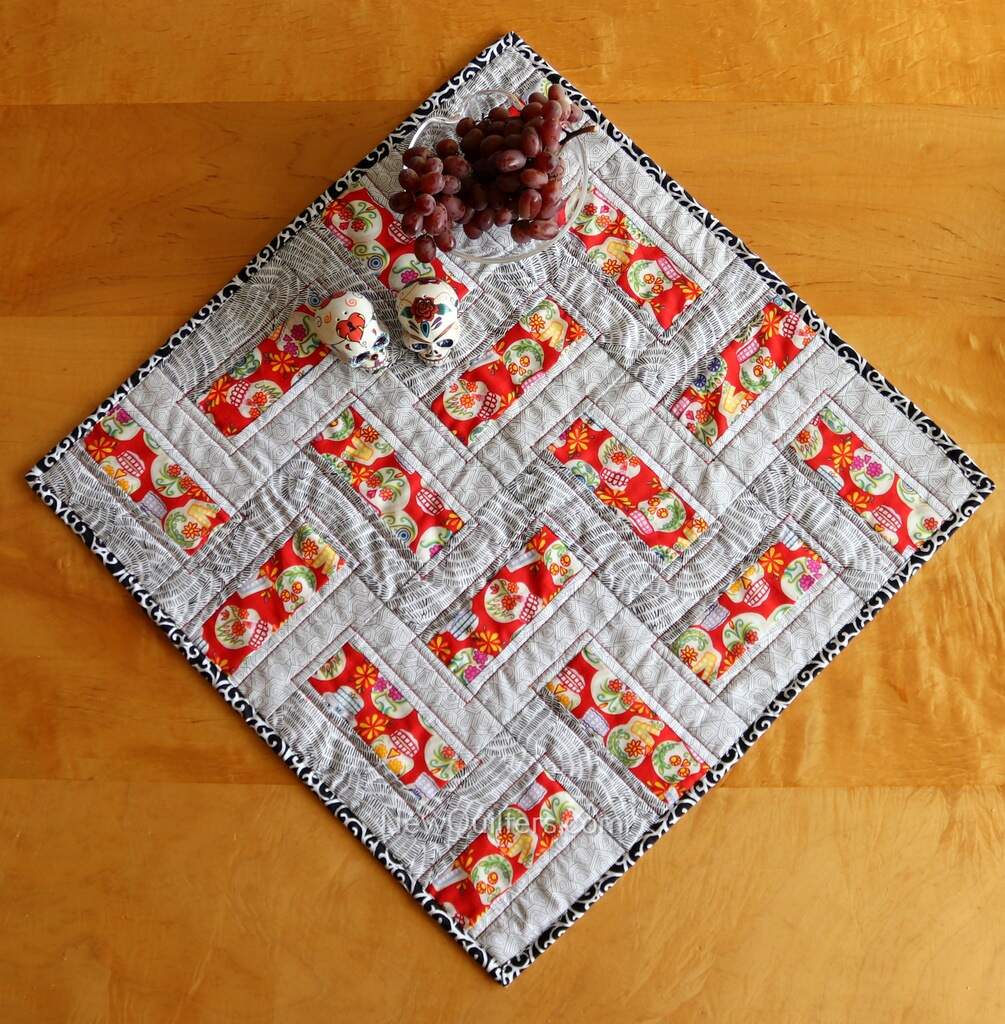 I was originally inspired by this quilt, photographed by Cotilello on Flickr.com: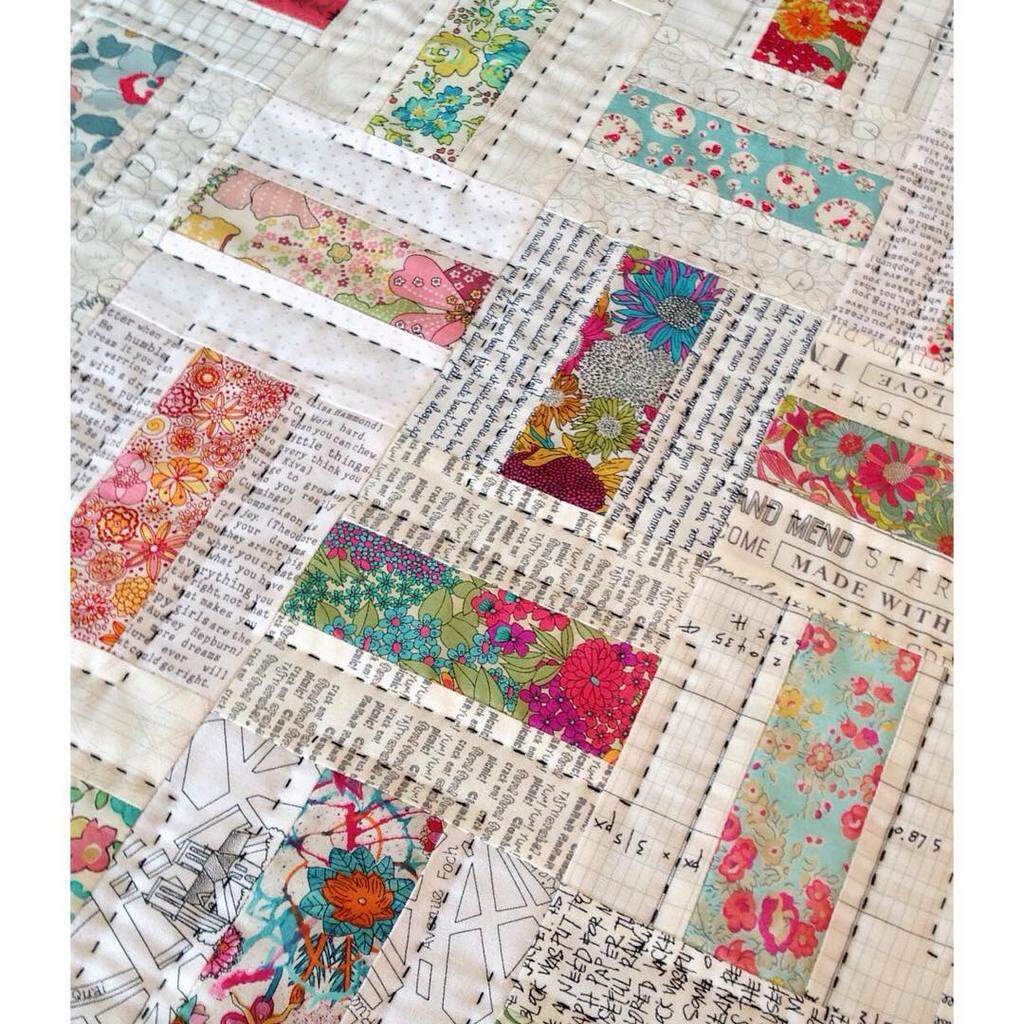 I had made many rail fence quilts like this green one from my book A Beginner's Guide to Quilting, with blocks that had one light fabric, one medium fabric, and one dark fabric.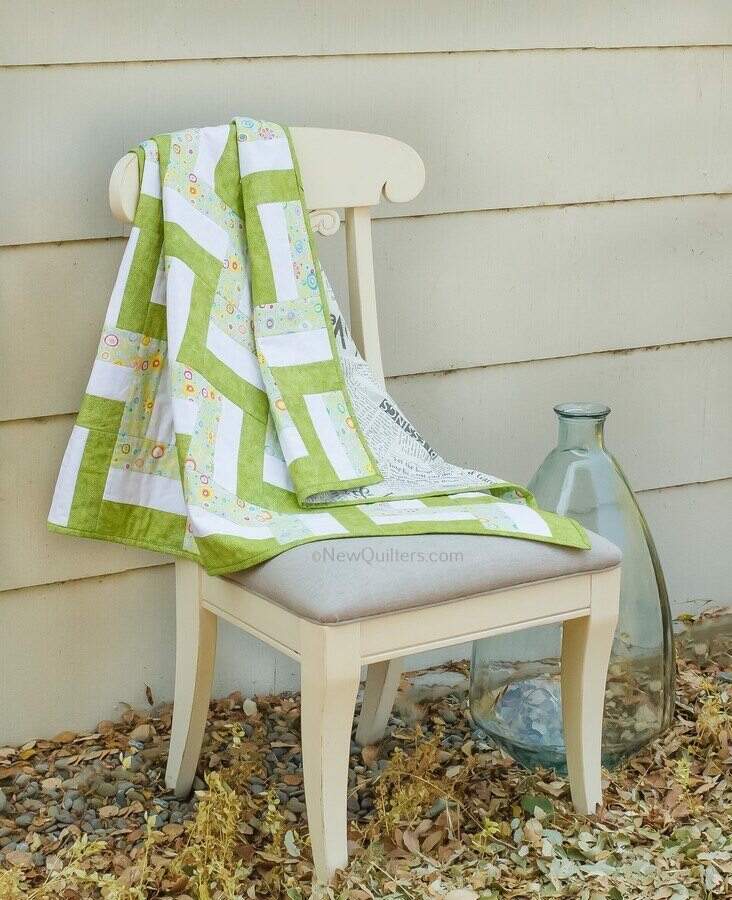 Cotilello's quilt achieved a completely different look by surrounding a bright fabric strip with two white fabrics. This puts the spotlight on the bright print in a way I really liked. I decided to try this approach for myself.
I picked a bright red fabric that features Dia de los Muertos skulls, and two black and white fabrics that reminded me both of skeletons and of some of the designs I'd seen in Mayan and Zapotec ruins in Mexico. Then I made 16 rail fence blocks, all with the red fabric in the center and the two black-and-whites on the outsides.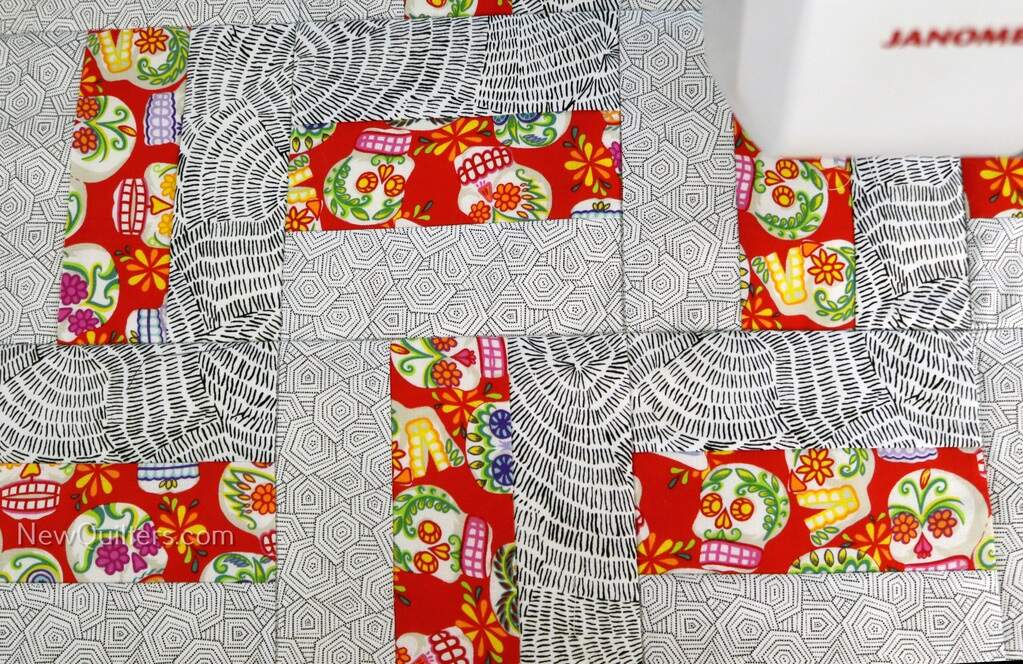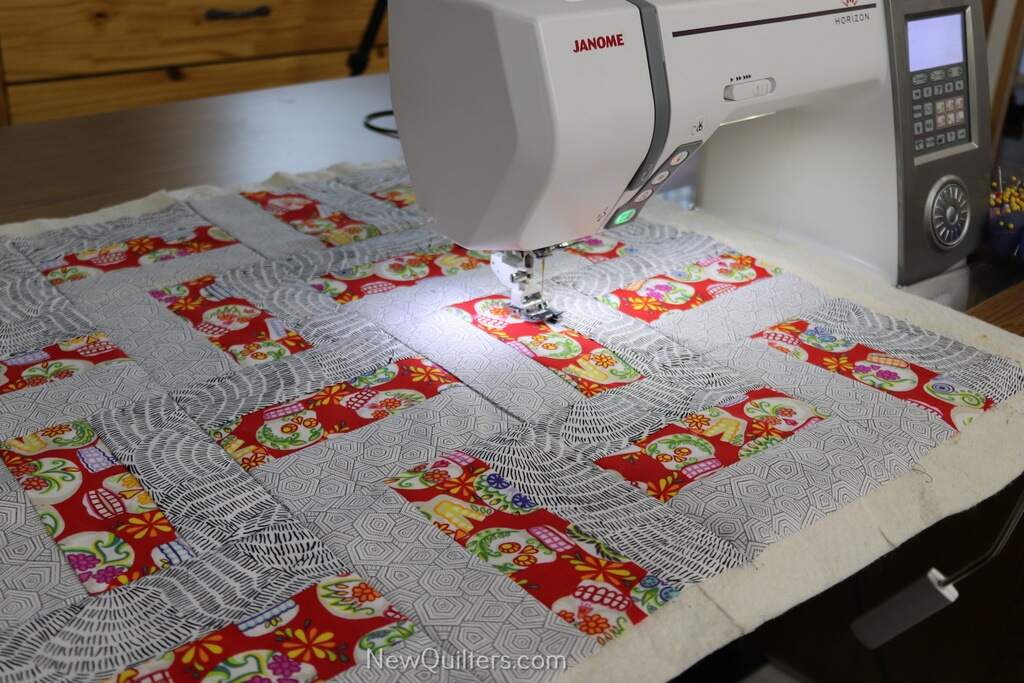 I arranged the blocks in a traditional zigzag rail fence pattern. I chose a black and white Halloween fabric for the binding, and made the quilt back from a large scrap of solid black I had in my sewing room. The finished quilt is 24″ square.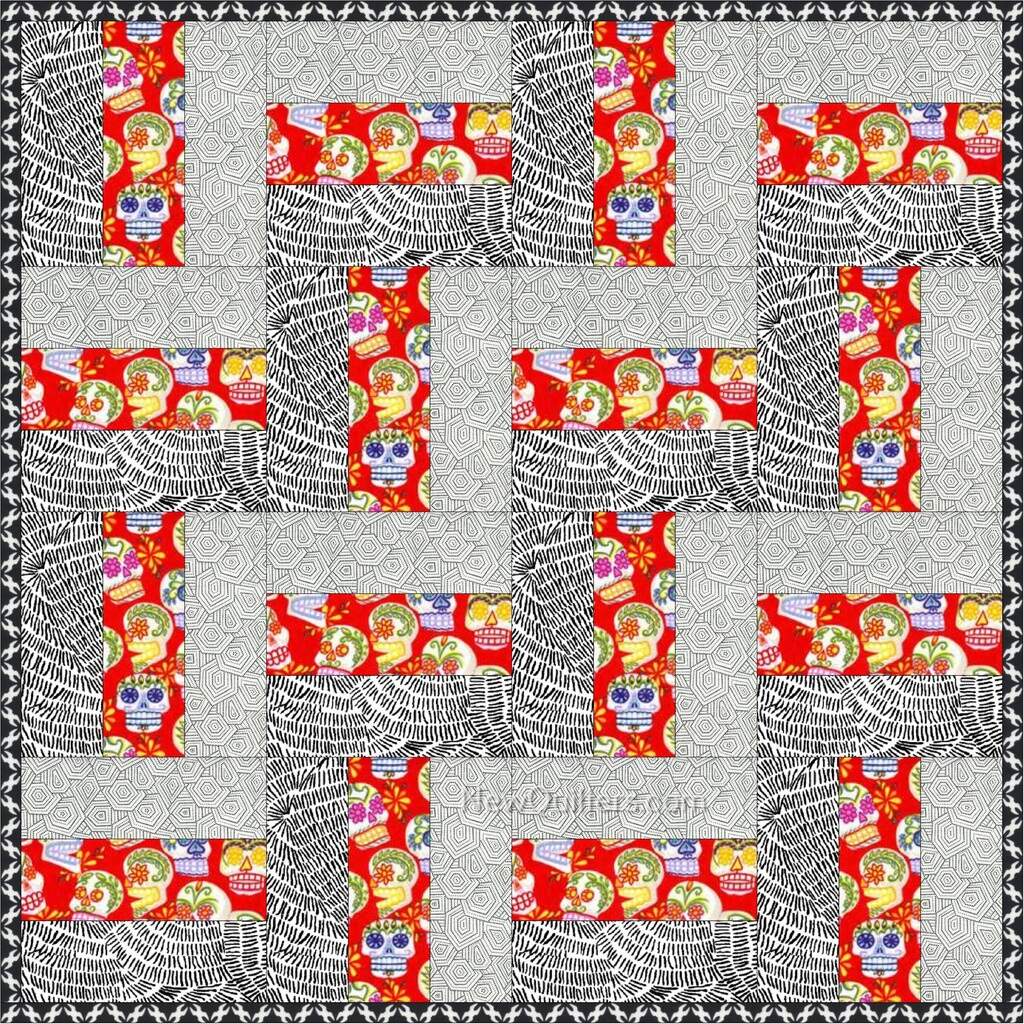 Another thing I really liked in Cotilello's rail fence quilt is the hand stitching around the colorful strips in each block. I wanted to imitate this look without actually having to do any hand stitching. Here's what I did: I picked a utility stitch on my sewing machine that sews a triple-width line, and used it to sew a red rectangle around each red strip in the quilt. It's not as free looking as Cotilello's stitching, but I like it, and sewing it by machine was a real time saver.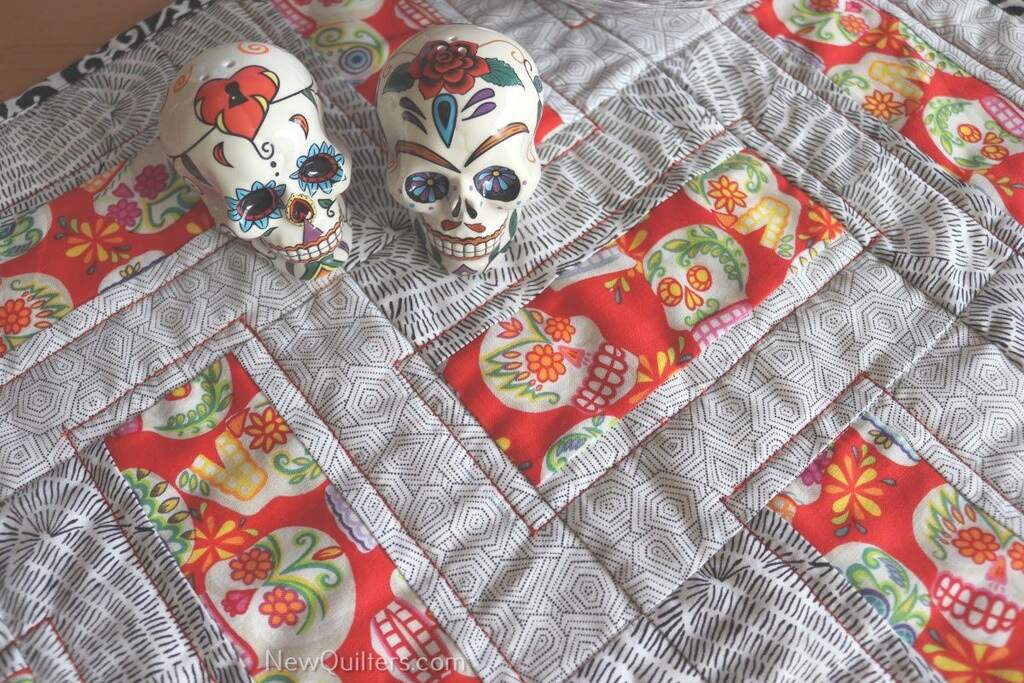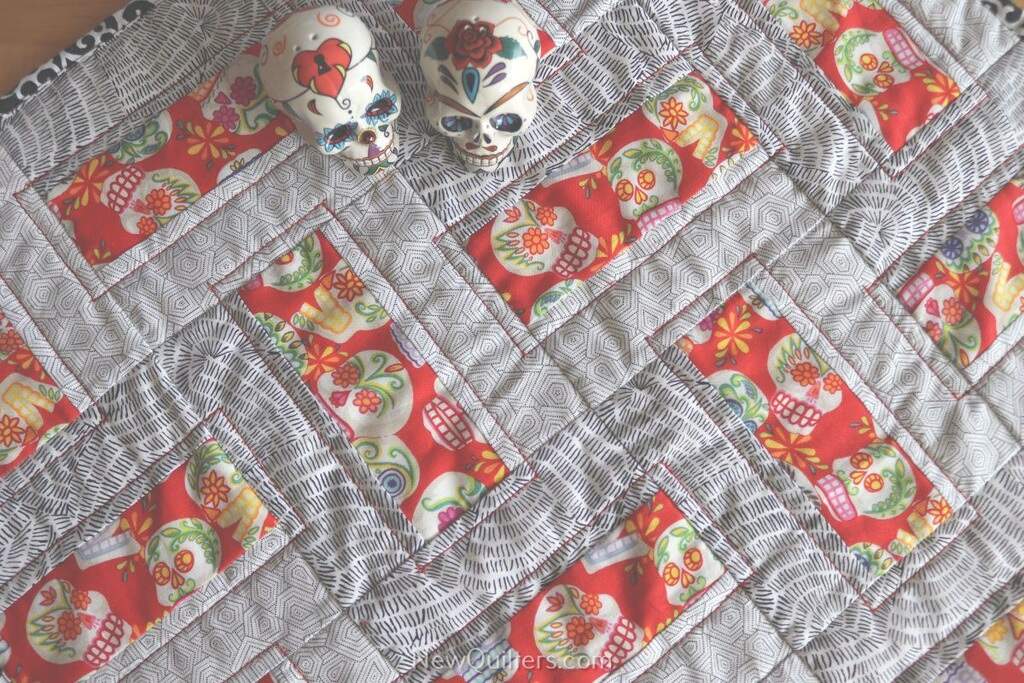 The finished quilt will be the foundation of my Day of the Dead altar. I hope you enjoy it and maybe even feel inspired to make your own.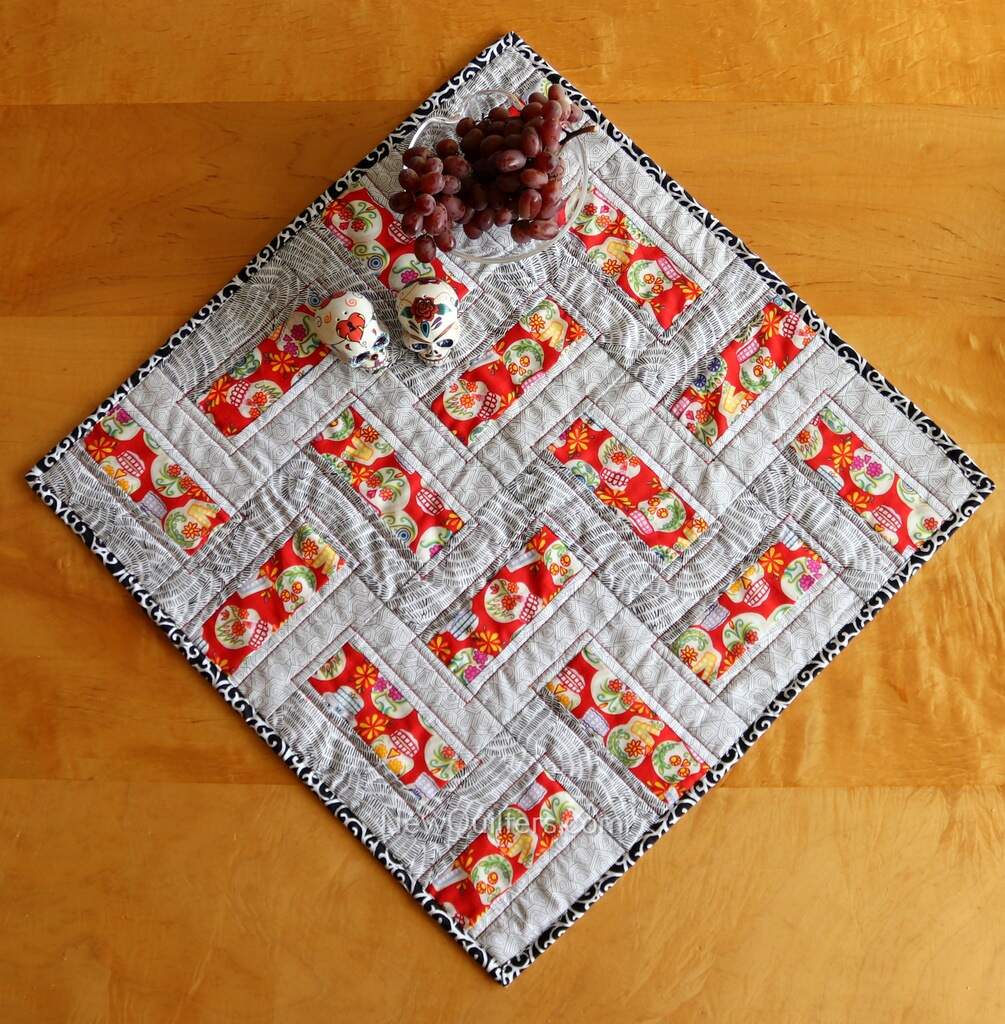 See our tutorial on sewing rail fence quilt blocks.
See more about different variations on the rail fence block.