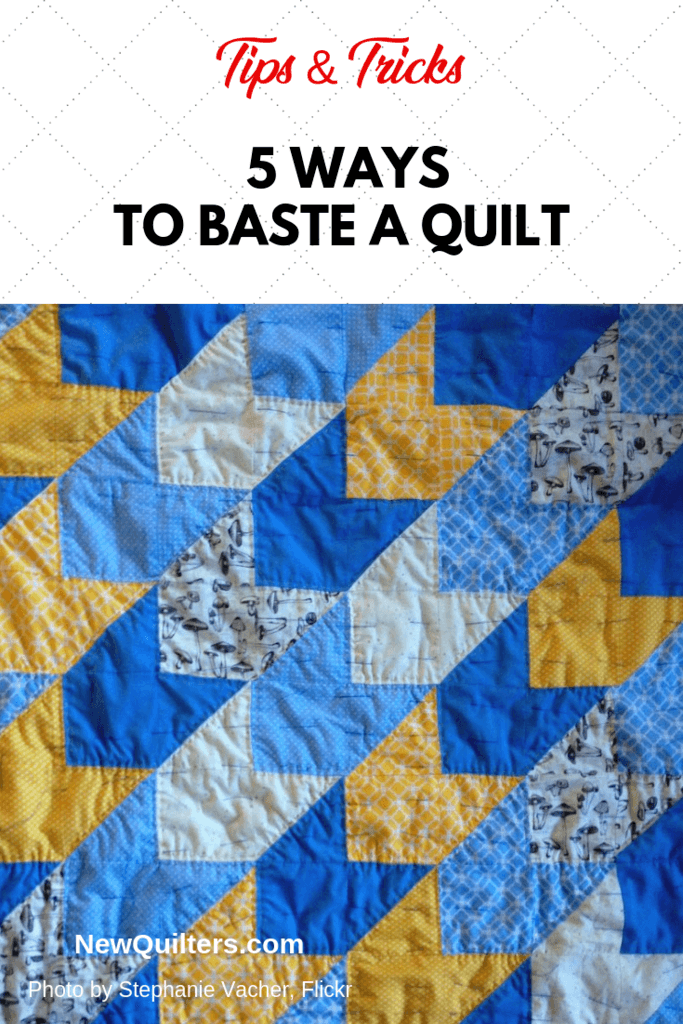 Basting is an essential part of making a quilt, but I don't know many quilters who enjoy it.
Basting can be tedious, time-consuming, and difficult to get just right. If it goes wrong, you can end up with the heartbreak of wrinkles on your quilt. But it's a step you can't skip, and some ways of basting are definitely faster and easier than others.
This post gives you a quick look at all five methods, with links to step-by-step tutorials that tell you exactly how to do each method.
Five ways to baste a quilt
Each way of basting is worth trying at least once to see which method works best for you. Click or tap on the links to see detailed tutorials for each method.