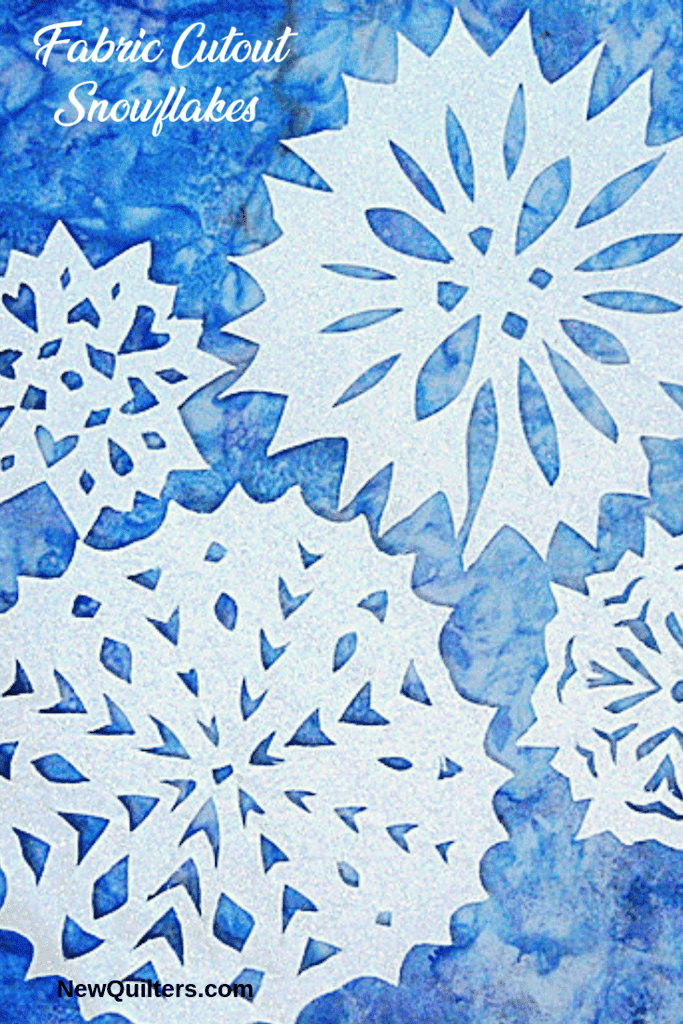 I love paper snowflakes. My friend Mary tapes dozens of them to her living room windows every winter and makes it look like there is a magical snowstorm going on outside. The snowflakes really cheer up those dark winter days in gloomy, rainy Portland, Oregon, where she lives.
But paper snowflakes start to look pretty tattered after being put up and taken down a couple of times.
This Christmas, I had a brain storm. Why not cut "paper" snowflakes from fabric instead? They will last indefinitely and can be stiffened to hang like Christmas ornaments.
So that's what we did. We found Michael Miller's Fairy Frost, a quilting fabric that is marvelously sparkly and comes in lots of different colors. (You could also use a plain white fabric and decorate your snowflakes with glitter glue.) We ironed Heat 'n Bond fusible web to the back side of the fabric, then ironed a second color of Fairy Frost fabric to the other side of the fusible web, making a double-sided, two-colored strip of fabric.
Then I cut the fabric into 6-inch and 12-inch squares. Mary folded them into triangles and used a sharp pair of scissors to cut out the snowflakes you see below. Aren't they beautiful?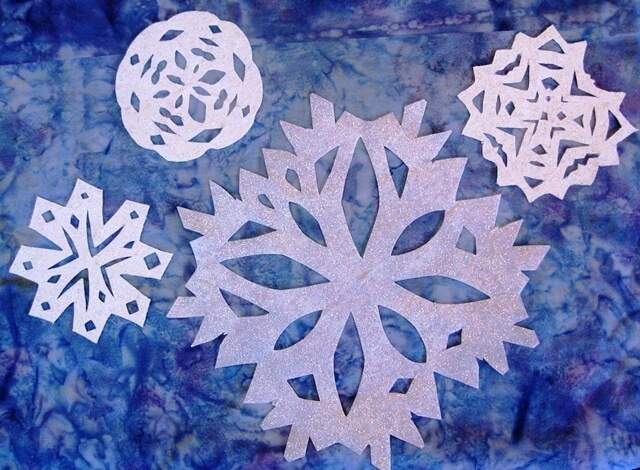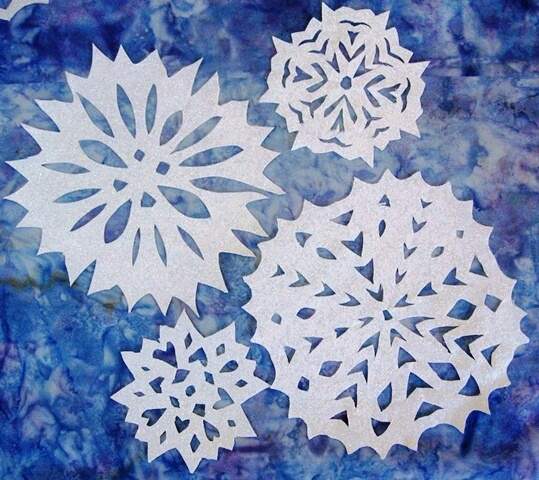 We experimented with a couple of different fabrics for the back sides of the snowflakes. Here's the front side of one snowflake:

And the back side of the same one: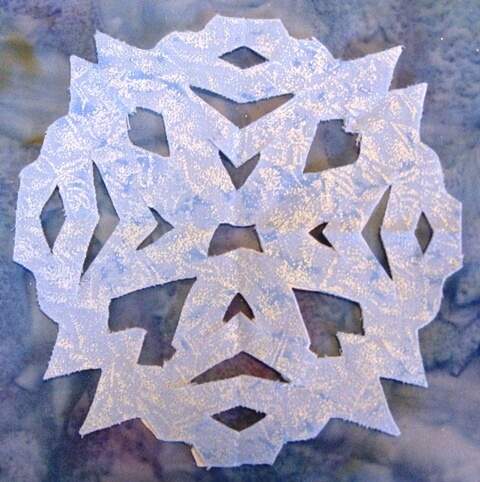 Trying this blue-and-white fabric made us both decide that we preferred the white-and-silver glittery look.
After making the snowflakes, we soaked them in Aleene's Fabric Stiffener to make them stiff enough to hang like Christmas ornaments. We did this instead of using thicker fusible interfacing because really thick snowflakes would be too hard to fold and cut.
Then I used decorative cord and silver-edged white ribbon to make a snowflake garland. Here's what it looks like over my kitchen table: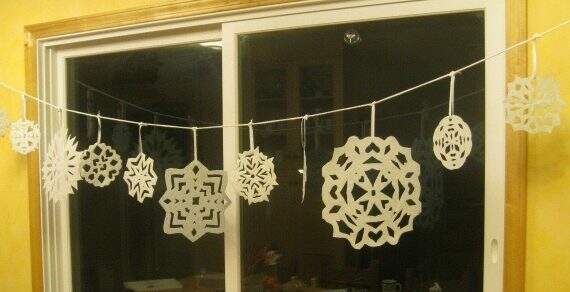 We don't get much snow in Northern California, so those snowflakes will stay up to give us a wintery feeling until Valentine's Day.