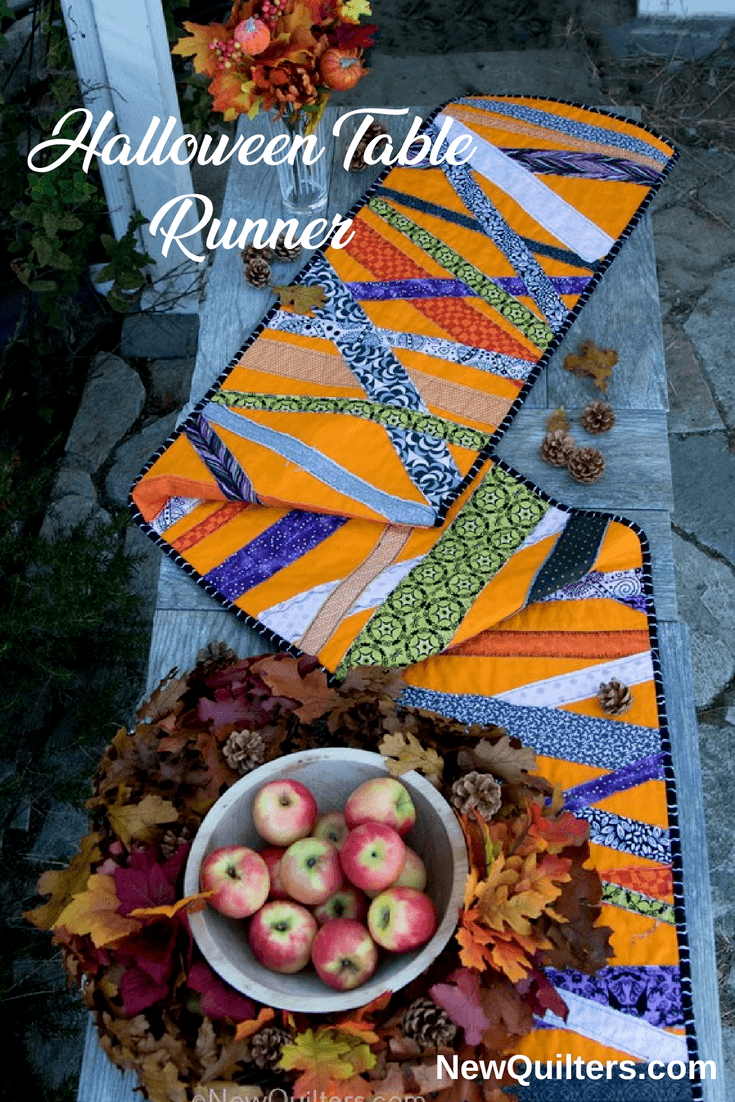 Want to make something cute, modern and really easy to decorate your Halloween table? I was poking around on Pinterest the other day and found a tutorial for this charming and simple-looking table runner from Rachel of The Fat Quarter gang.
If there's one thing I have a lot of, it's leftover Halloween fabric in orange, black, grey, white, purple, and even acid green. I decided to try making this table runner for myself. (With Halloween just a week away, I knew I needed something really easy.)
I made my table runner bigger than the original (mine was 15″ x 72″), because I wanted my runner to extend the whole length of my table. I also used more fabric strips than the original design calls for, because my quilt was longer and I needed to cover more empty orange space. And I used scrap fabric from previous Halloweens instead of buying a new set of fabric. Otherwise, I followed the tutorial pretty exactly.
I'd guesstimate that the quilt took about five hours to make, from start to finish. Here's how it turned out: