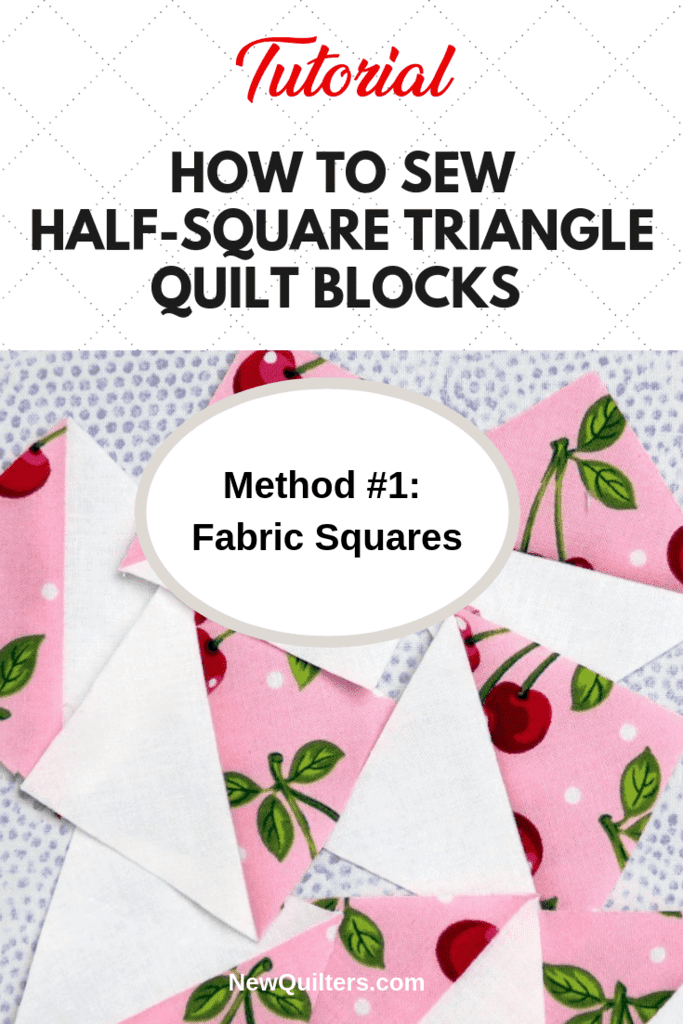 Here's an easy way to make half-square triangle blocks from two fabric squares. Each set of two squares will make two mirror-image triangle blocks.
Step-by-Step Instructions
Start with two squares of the same size from two fabrics that look good together. I cut one square from this cute cherry fabric and paired it with a white precut square.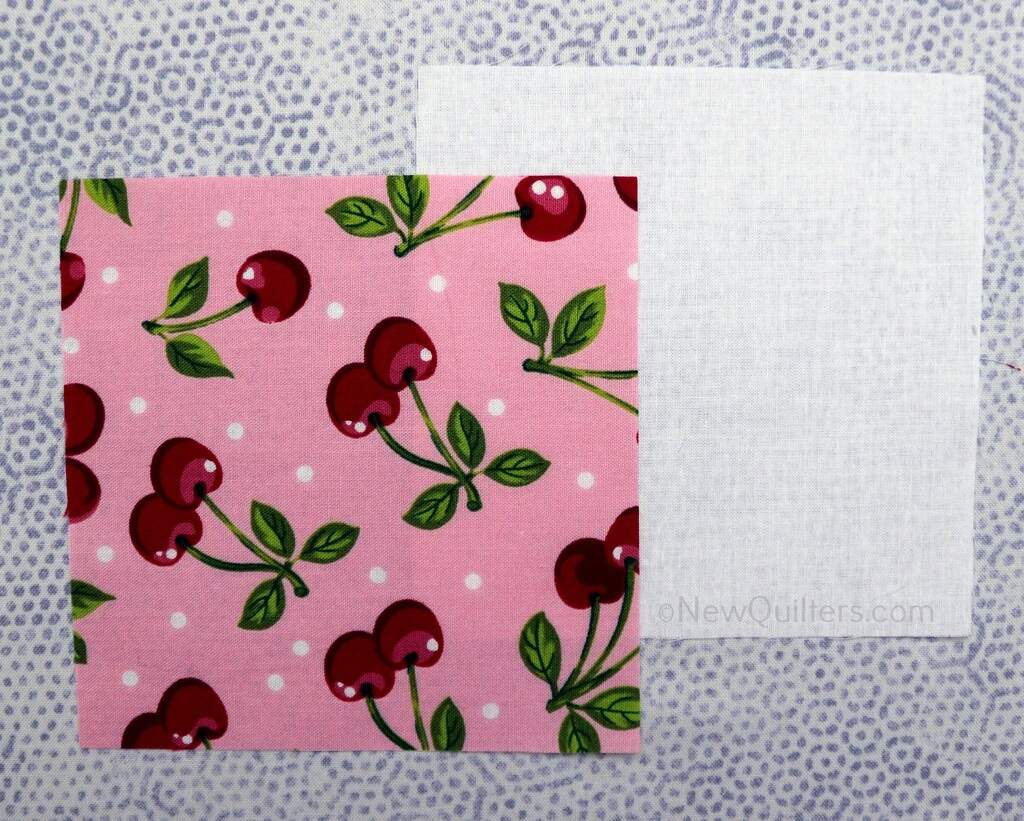 Use a ruler and a pen or pencil to draw a diagonal line from corner to corner across the back of one of the fabrics (whichever one is lighter.) Don't worry — this line won't show in the finished blocks.
Put the squares with right sides together and edges aligned.
Sew two seams 1/4″ from the center line on either side. Using a ¼" quilting foot makes this easy. The dotted red lines in the photo represent the seam lines.
Cut the blocks apart along the center line. You will get two triangular units that look like this:
Open the blocks and press the seam allowance to the darker side. Voila! You will end up with two mirror-image triangle blocks that look like this:
Use a ruler (ideally a square one) to trim the block to the exact size you want and trim off the little tails at the corners.
If you are making a bunch of triangle blocks at once, you can speed up the sewing and save some thread by chain piecing the blocks. Chain piecing means that as you sew to the end of one block, you feed the next block under the presser foot and sew right onto the next block without cutting the thread between blocks. This is what it looks like when you finish sewing a batch of blocks: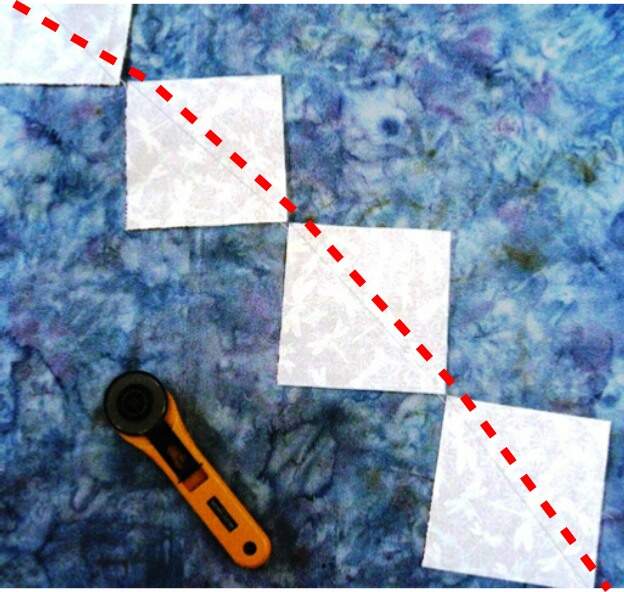 After you have sewn all the blocks, cut the thread between blocks to separate them.
Use a square ruler to square up the blocks and trim off the little tails at the corners.
Originally posted November 1, 2011. Revised and reposted 3/26/2017. Revised again 9/4/2018.