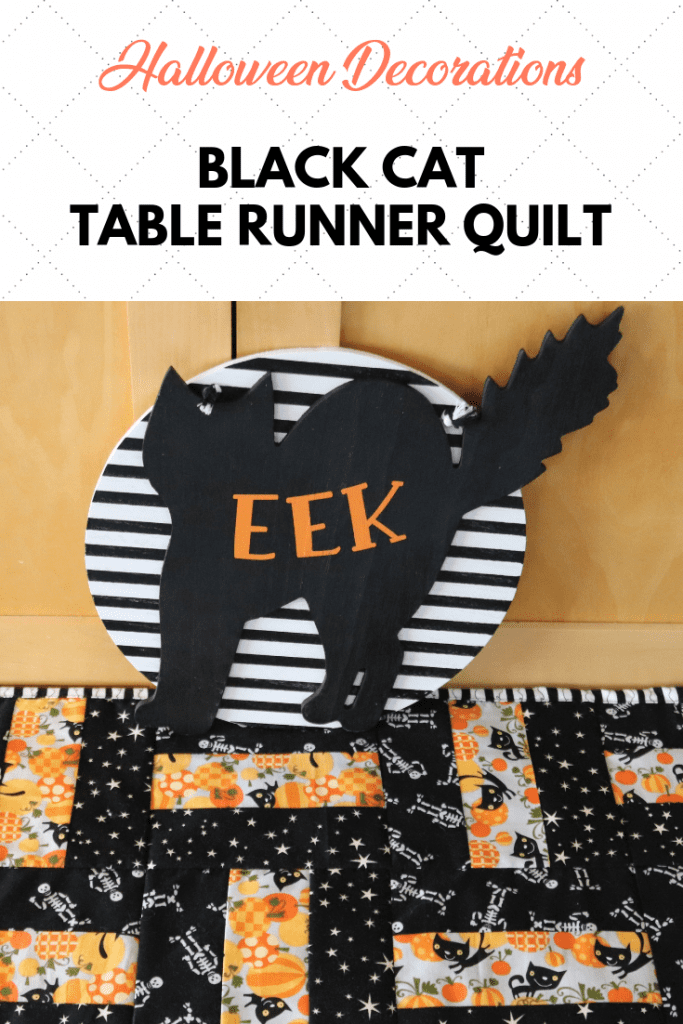 I've had a long love affair with the rail fence quilt block. I've lost count of how many rail fence bed quilts and lap quilts I've made, but until this week I had never made a rail fence table quilt.
No more! This week I made two: this cute Halloween table runner, and a 24″ square Day of the Dead table topper quilt. It's hard to think of a table decoration that's faster or easier to sew. The pattern can be adapted to any holiday by simply changing up the fabrics. The finished quilt includes 14 rail fence blocks and measures 13″ x 42″. You can easily make it longer or shorter by adding or subtracting blocks.


You need three fabrics to make the rail fence blocks. The ones I chose were cute, rather than scary. I love this Black Cats fabric from Riley Blake: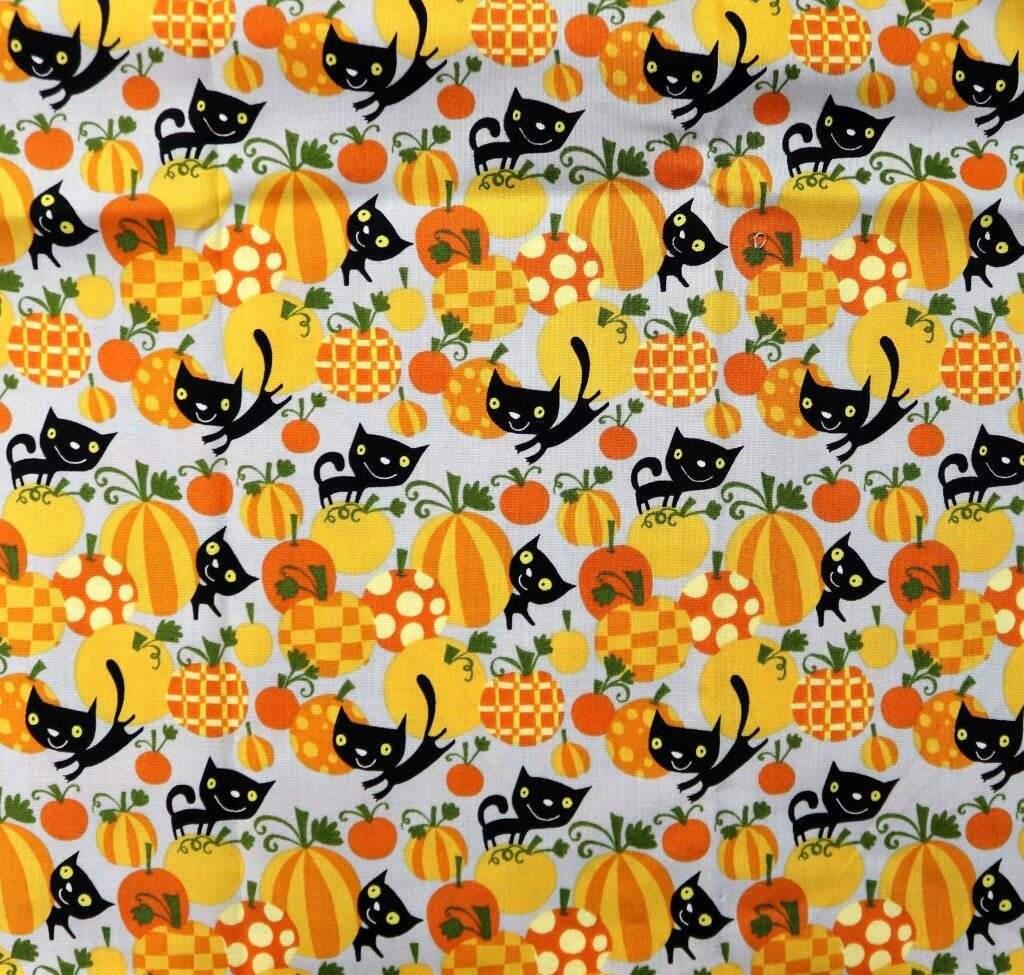 These Halloween stars are also from Riley Blake: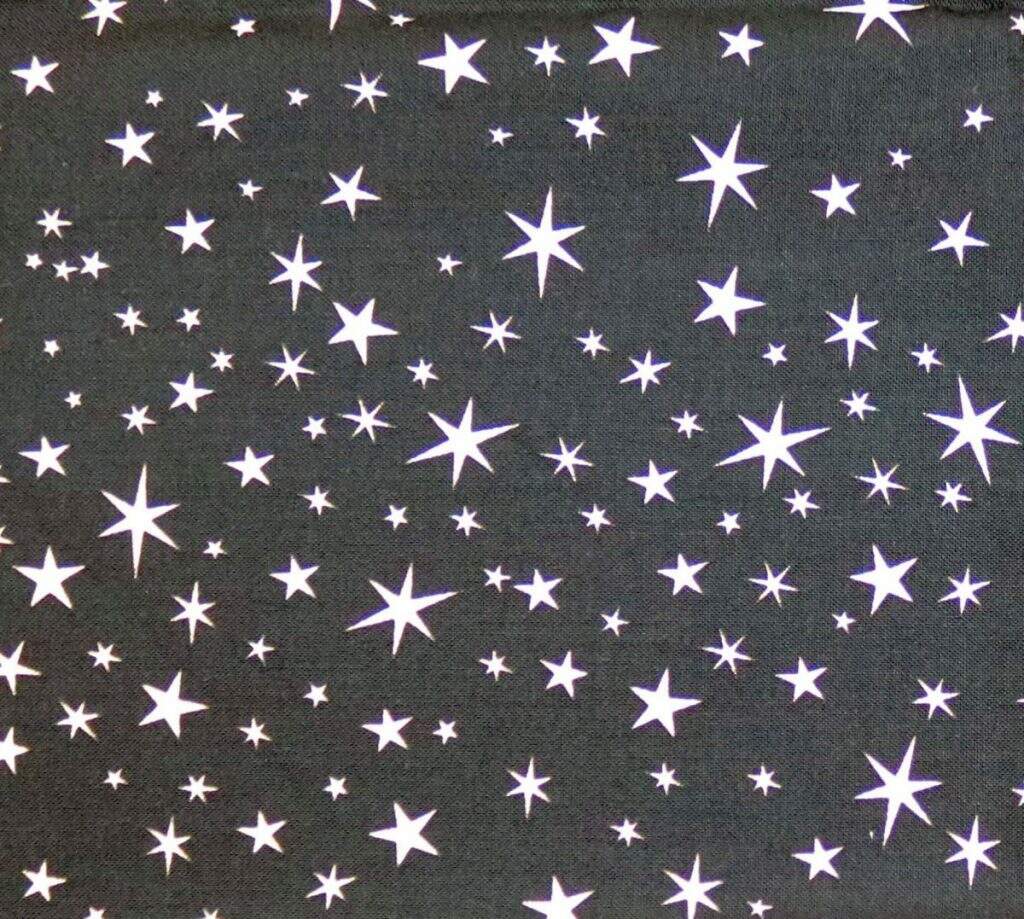 And this is an old skeleton fabric I got at Joann's years ago and have used in many different Halloween quilts.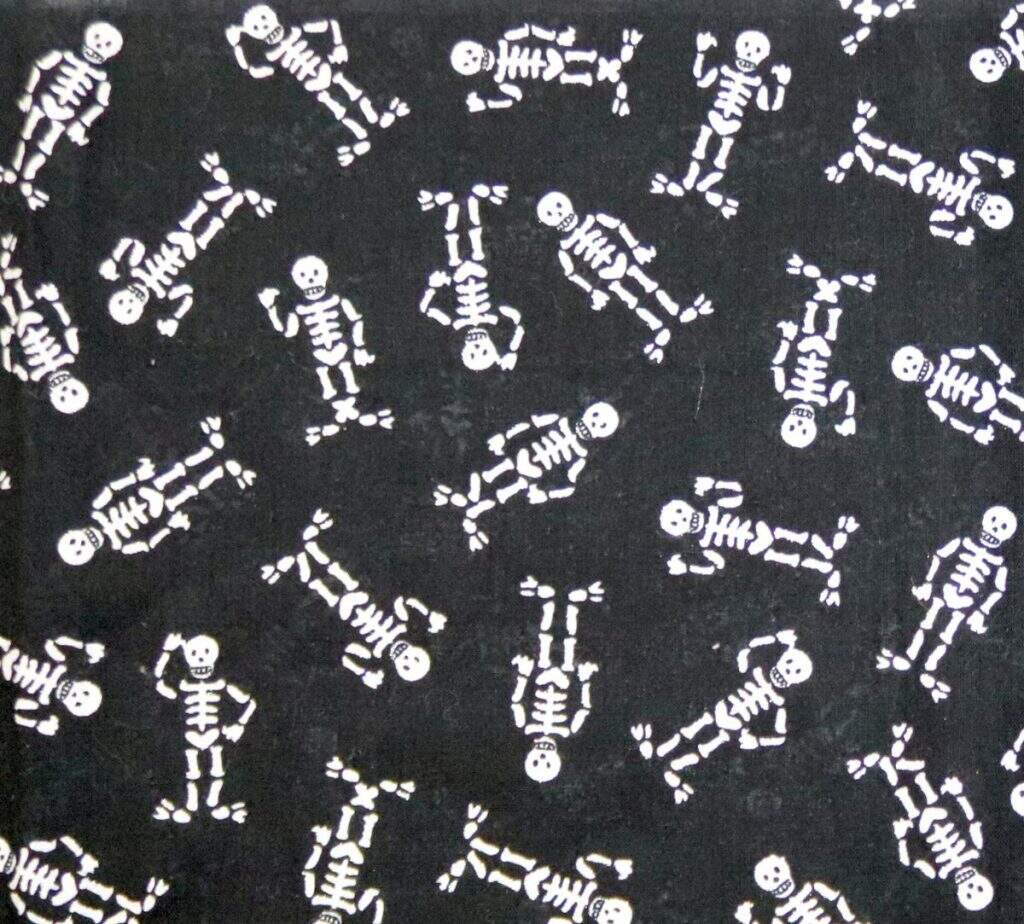 I cut the fabrics into strips: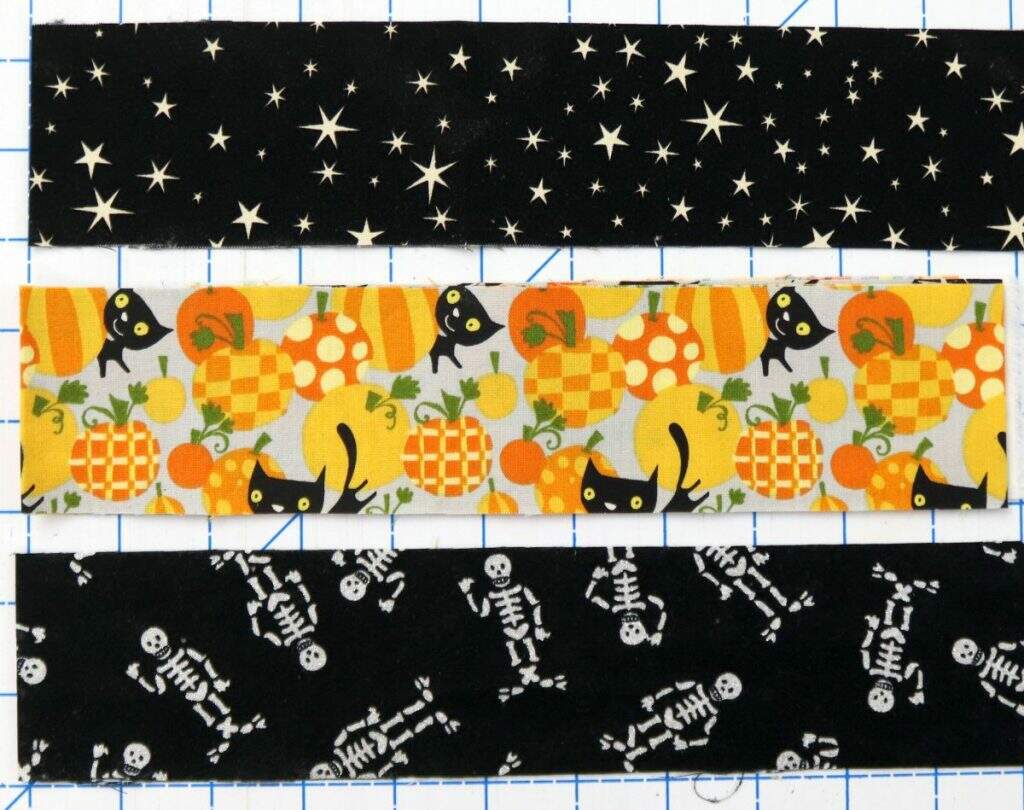 I sewed the strips together into sets, then cross-cut the strip sets into 6-1/2″ rail fence blocks.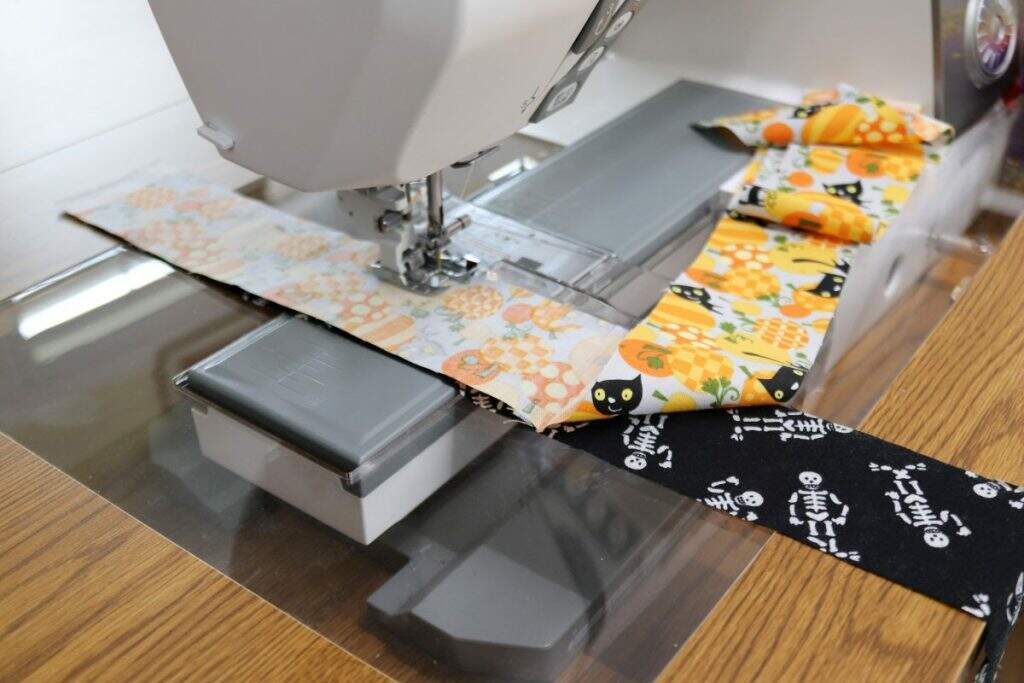 After the blocks were finished, I laid them out on my cutting table exactly as they would be in the finished quilt. I always do this before sewing together a quilt top to make sure I get all the blocks in the right places, arranged to go in the right direction. I sewed them together into rows, then sewed the rows together into a quilt top.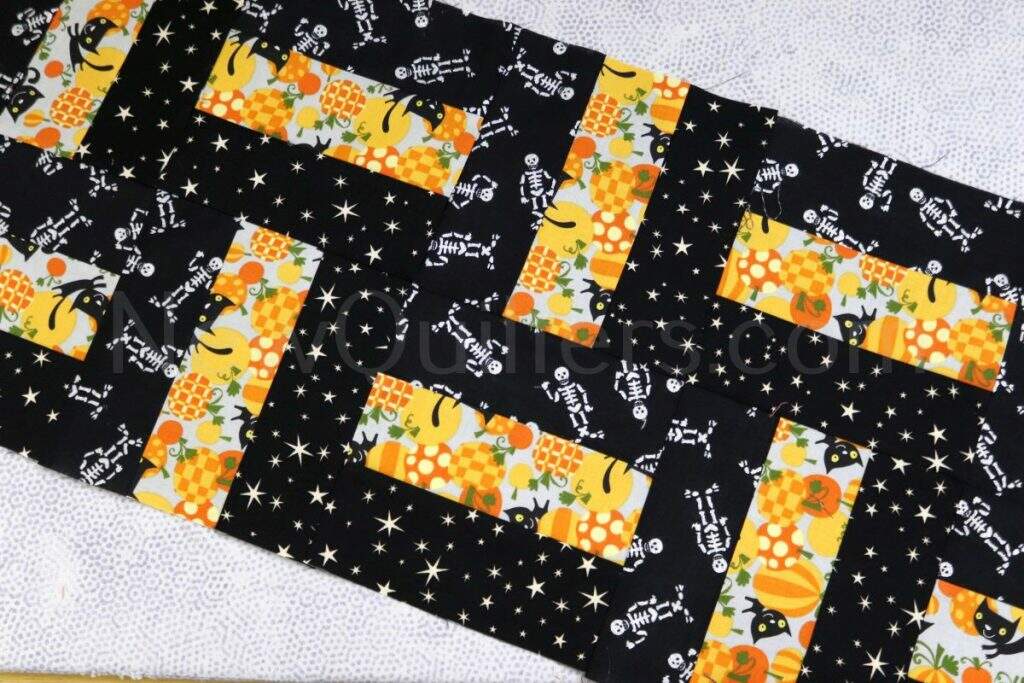 Table quilts need a thin batting because you may put dishes or other decorations on top of them. I used a thin cotton batting and a solid black backing fabric for this one, with a black and white striped fabric as the binding. Total time invested: about four hours.
Here are a couple of views of the finished quilt: