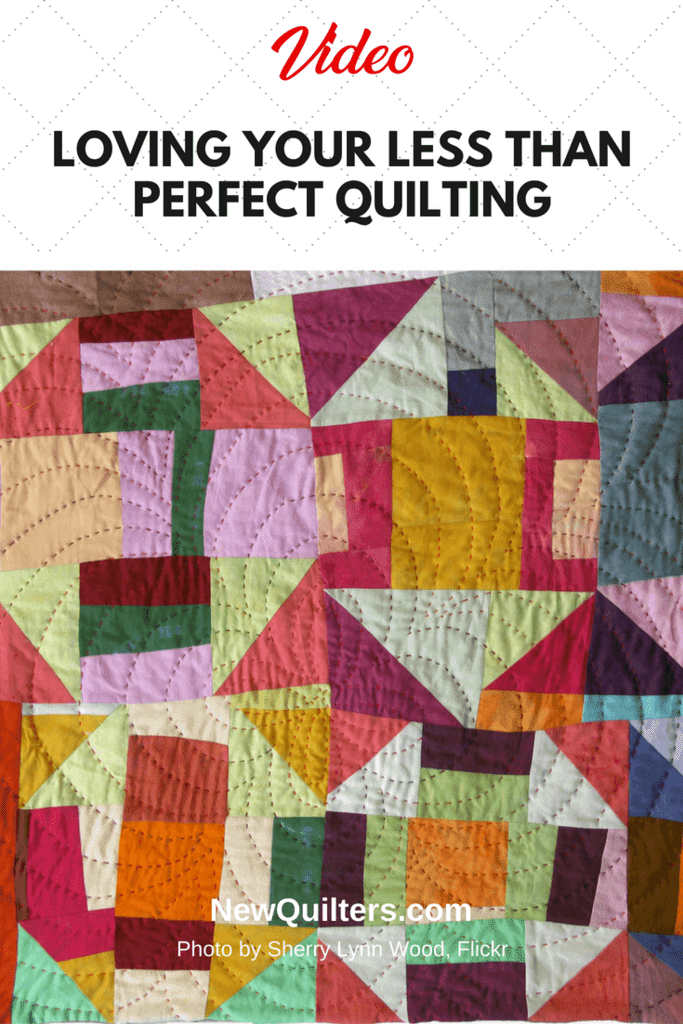 Are you your own worst critic when it comes to your quilting? So many of us are, and not just beginners who are still working on basic quilting skills. Many expert quilters are even harder on themselves than newbies who still have a lot to learn.
I belong to several online quilting groups, and I've lost count of all the quilters who post photos of their beautiful work with notes apologizing for tiny flaws no one else except the quilter would ever notice. Sometimes I can't even find the mistakes that bother the quilter so much, even after she points out where they are!
If you find yourself criticizing your own work, watch this video by machine-quilting author Angela Walters. Its wise message is just what you need to reset your critical attitude and refocus on what really matters in quilting — the joy of creating, and the even greater joy of expressing love for other people with fabric.