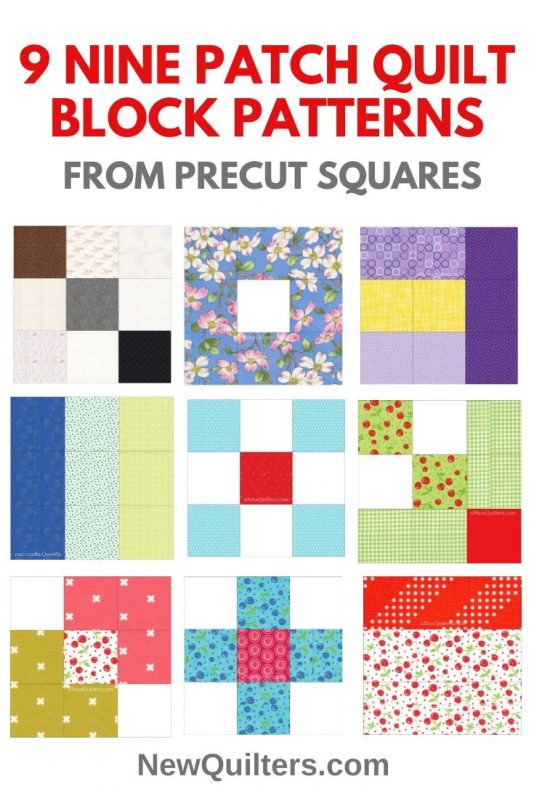 The easy-to-make nine-patch block is one of quilting's workhorses, a fundamental block used in hundreds of different quilt patterns. Its grid of three squares arranged in three rows also makes for many interesting variations on the basic block, which is made from strips of two fabrics and produces two variations that look like the ones in the photo below.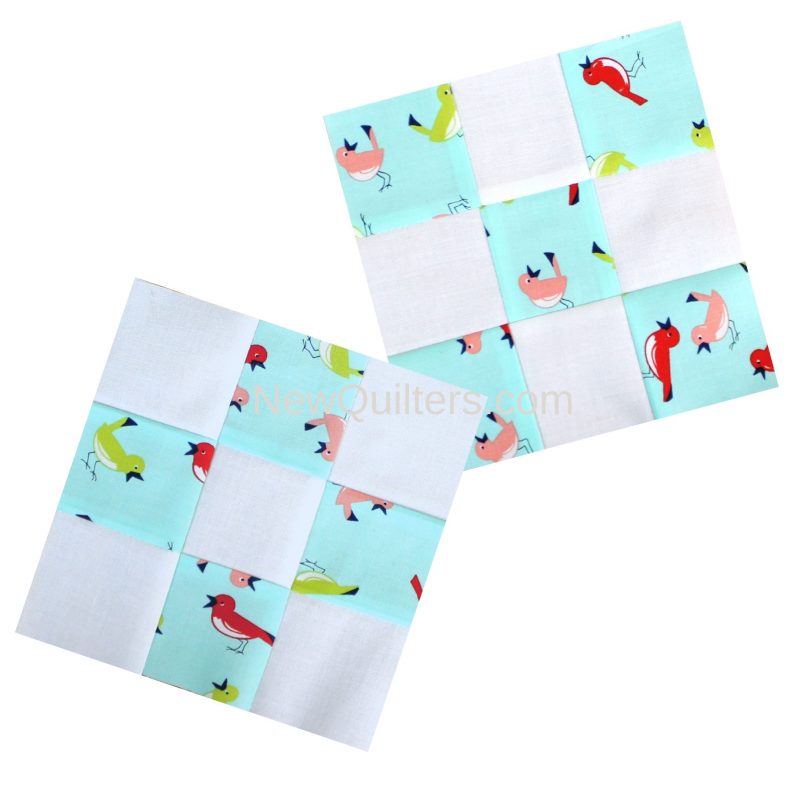 This blog post focuses on a different kind of nine-patch blocks: the ones you make from precut fabric squares.
The size of the finished blocks depends on the size of the squares you start with. Here are the finished sizes of nine-patch blocks made with the two most popular sizes of precut squares.

Positive Nine-Patch Block: Three Fabrics
Positive nine-patch blocks is my name for blocks that have darker fabrics in the center and outside corners. The contrasting fabric in the center of this block gives it a little more flair than a more ordinary two-fabric version.

Negative Nine-Patch Block: Three Fabrics
A negative nine-patch block is one that has lighter fabrics in the outside corners and darker fabrics that form a plus or cross shape in the center. Like the one above, this one has a contrasting fabric in the center square that gives it a little something extra compared to a block made with two fabrics.

Waterfall Nine-Patch Block: Three Fabrics
The defining feature of this block is the diagonal line of squares that descends from the top left corner to the bottom right. This diagonal layout is really effective at bringing a sense of movement to a quilt.
This version of the block uses three fabrics. The block that follows is a scrappy version of the waterfall pattern.

Scrappy Waterfall Nine-Patch Block
This is a really scrappy block. You can use as many as nine different fabrics to make it — a different one for each square. The important thing is to make sure to arrange the block so that darker squares create a strong diagonal line from top left to bottom right.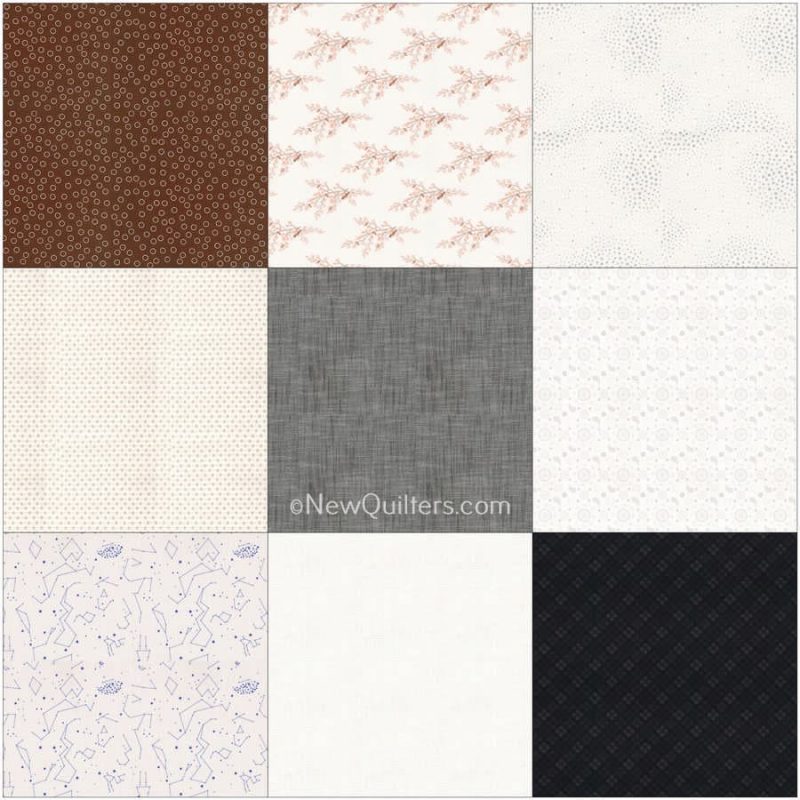 I used this block to make the quilt-as-you-go Maple Leaf quilt shown below, which is one of my all-time favorites. (Get the pattern and tutorial from my Etsy shop.)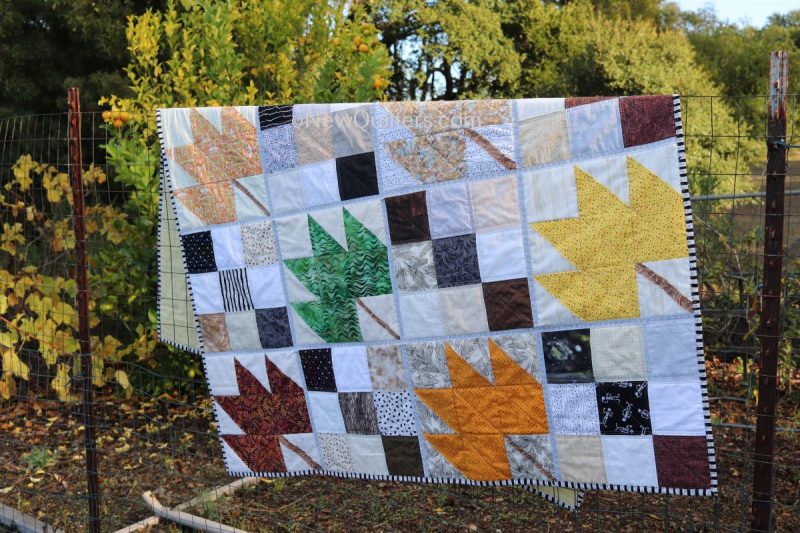 Petals Nine Patch Quilt Block
This more elaborate version of the waterfall block has the diagonal line from top left to bottom center, plus two arms that extend from the corner in a way that reminds me of flower petals.

I haven't actually made a quilt with this block, but I was curious to see how it might look when combined in a very simple layout with large fabric squares. Here's how it turned out.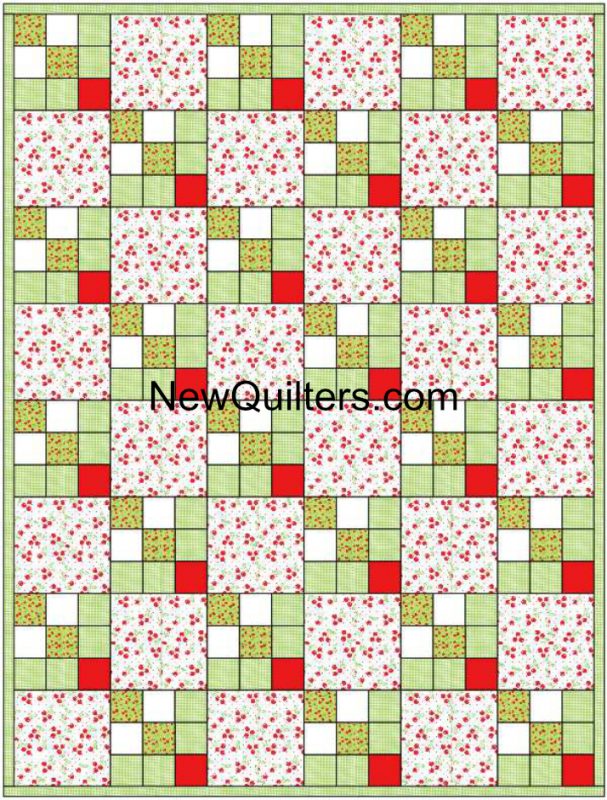 "Rail Fence" Nine Patch Block
This layout imitates the look of a Rail Fence block made from fabric strips. You could use it to make any pattern that calls for rail fence blocks.

Double-Wide Rail Nine-Patch Block
This block is similar to the rail fence version except that two of the "rails" are made from the same fabric. This changes the balance of the colors in an interesting way.

Plug Nine-Patch Block
This one reminded me of the prongs on an electric plug. (It's hard to name these blocks!)

Square in a Square Nine Patch Block
This is one of my favorites. This block is easier to throw together than a standard Square in Square because there's only one size and shape to cut — precut squares.

Here's how the block might look in a simple Fields and Furrows quilt pattern, alternating with diagonal rows of two other fabrics.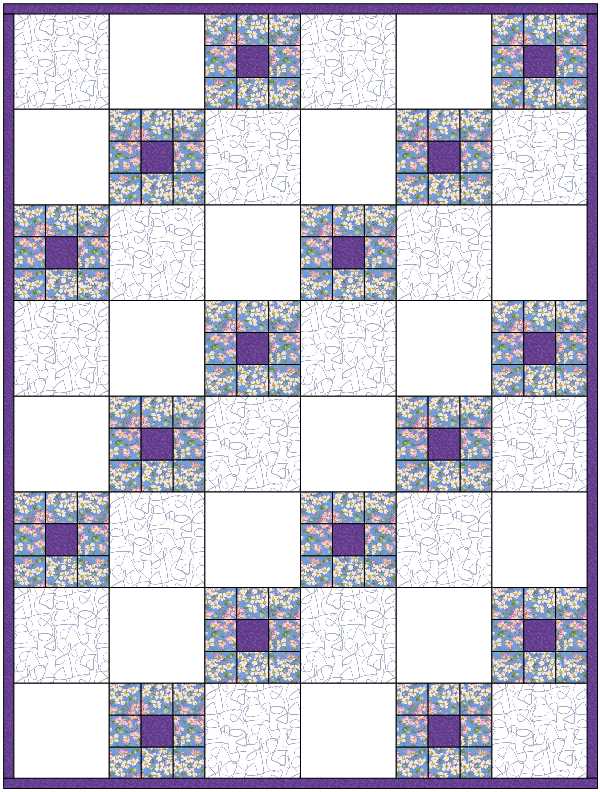 Opposing Corners Nine Patch Block
This block got its name from the dark fabrics grouped in opposite corners.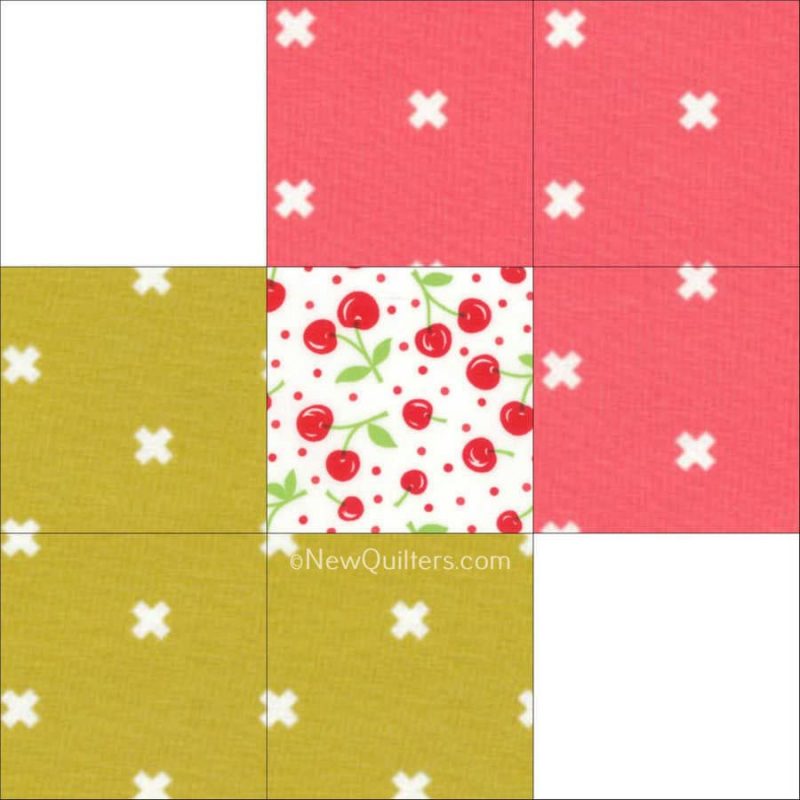 This inspired me to come up with a simple quilt layout based on the same idea.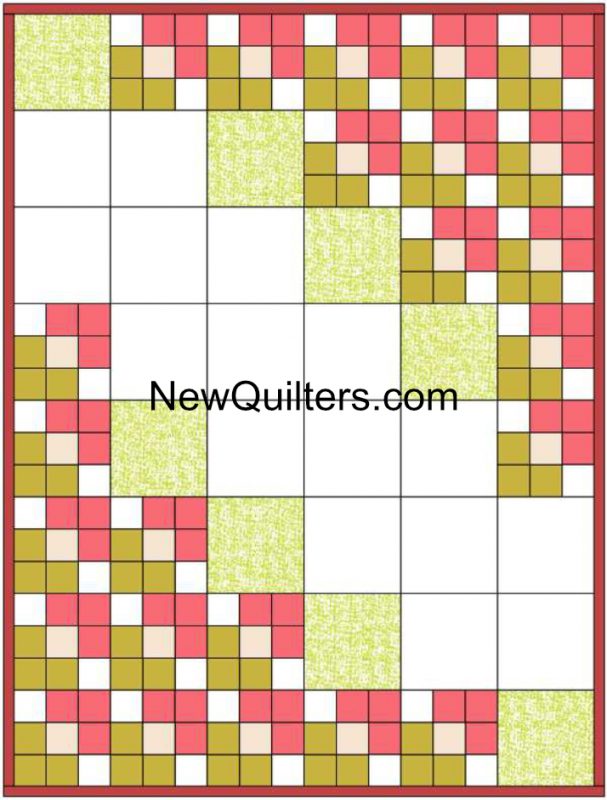 What could you make from these nine block patterns? I only spent a short time playing around with them, but that was enough to show me that they offer a wide scope for your quilting imagination.