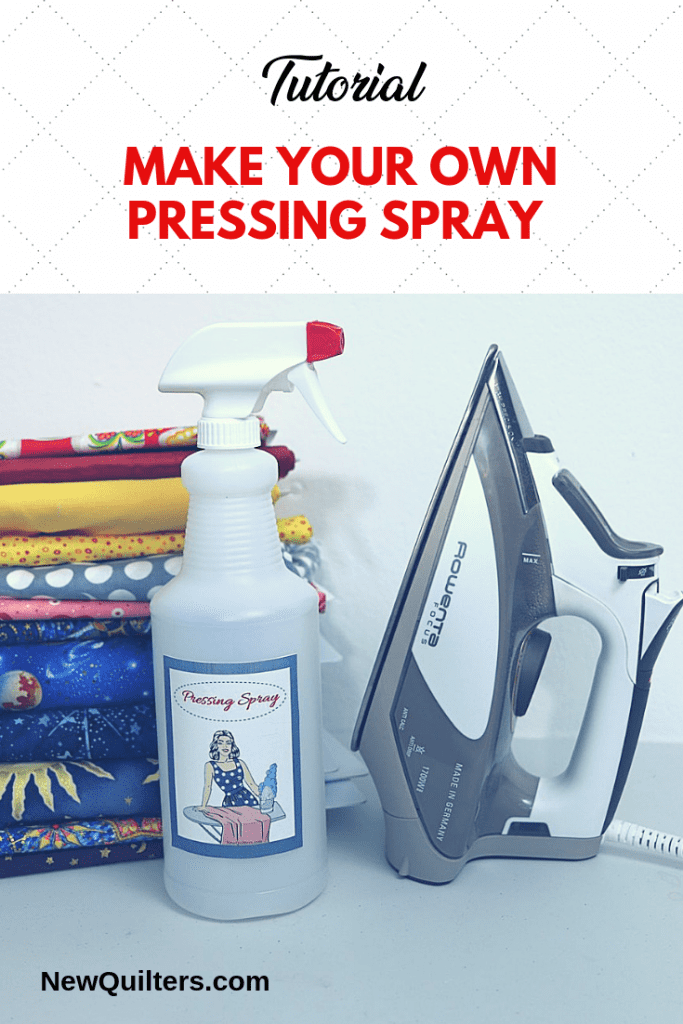 A hot iron alone doesn't always get all the creases and wrinkles out of your fabric — even when you use steam. (I speak from bitter experience.) Pressing sprays like Mary Ellen's Best Press really do help smooth out stubborn wrinkles, but they aren't cheap! In fact, they are so pricey that I rarely buy them, even though I know they work.
Luckily, there's a better option: making your own pressing spray. The recipe is simplicity itself. The ingredients are inexpensive items you can find at the grocery store, and the cost is a small fraction of what you'd pay for commercial sprays.
Supplies List
Here's what you'll need:
Spray bottle(s). This recipe makes a bit more than a gallon of spray, so you'll need more than one bottle to hold it all.
Optional: essential oil such as lavender to add a pleasant scent. If you decide to add scent, use sparingly.
One gallon of distilled water.
One cup cheap vodka (the cheapest you can find).
One-half cup liquid starch.
Mix the ingredients together in a large bowl or pail, then pour into the spray bottle. Voila! You're ready to press your fabric.
Free Printable Pressing Spray Bottle Label
Homemade pressing spray makes a wonderful (and inexpensive) gift for anyone you know who quilts or sews. I loved the idea of giving it for holiday gifts so much that I designed this label to put on my spray bottles.
We've made a free sheet of six 3″ x 4″ labels you can use for holiday gift-giving. Download the sheet here, print it out on plain 8-1/2″ x 11 paper or on an 8-1/2″ x 11″ sticky label, then cut out the labels and glue or tape to your bottle.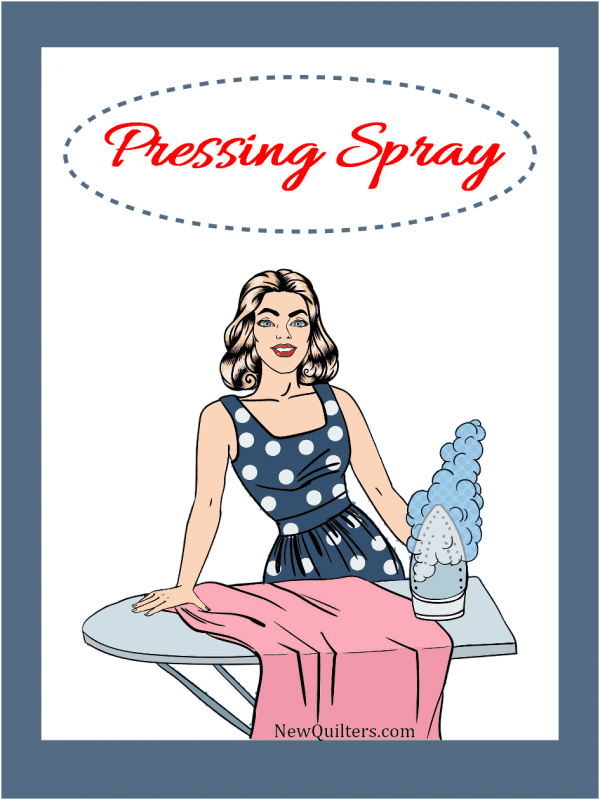 Thanks to Joanne from the Everyone Deserves a Quilt blog for the original recipe.