Quilt Block Giveaway: Paper Pieced 1930s Beauties
Update, March 17, 2018: The giveaway is now closed. Nancy W. is the winner. Thanks to everyone who entered.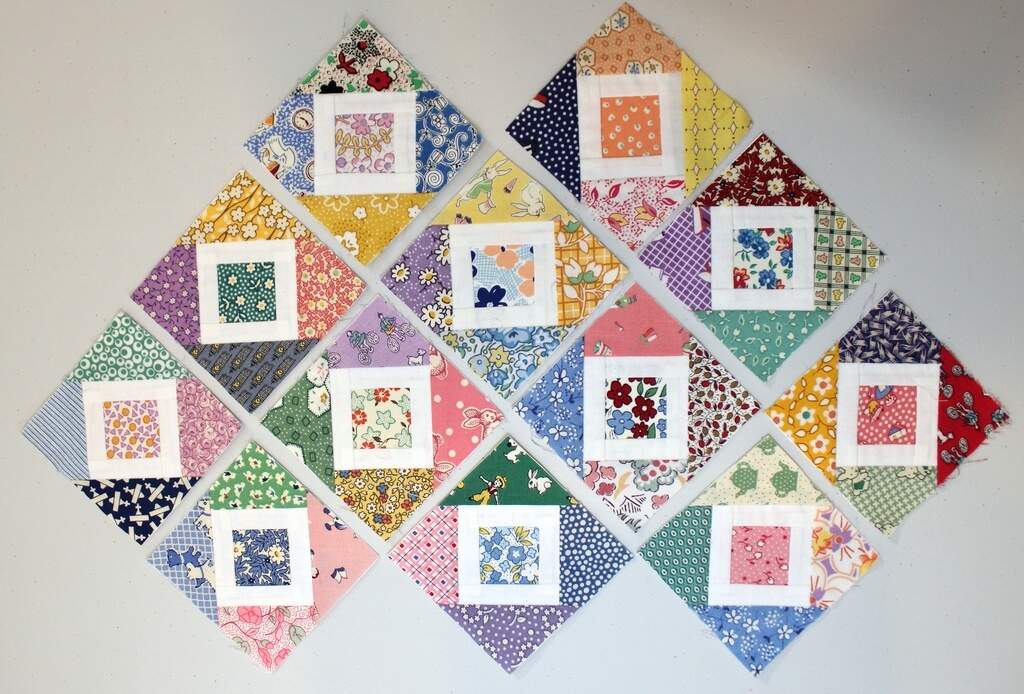 I'm cleaning up the sewing room by giving away this set of twelve paper-pieced quilt blocks in charming 1930s reproduction fabrics. These came to from a quilting friend who had them in her sewing room for several years before deciding she was too busy to use them. She passed them on to me.
Now I've come to the same realization — charming as they are, I haven't made them into a quilt. So now it's your chance. One of our blog subscribers will get these beautifully pieced blocks. Will you be the winner?
How to Enter the Giveaway
To enter your name, just scroll down and post a comment on this post. The winner will be chosen at random from all the entries received on Friday, March 16.
Good luck!