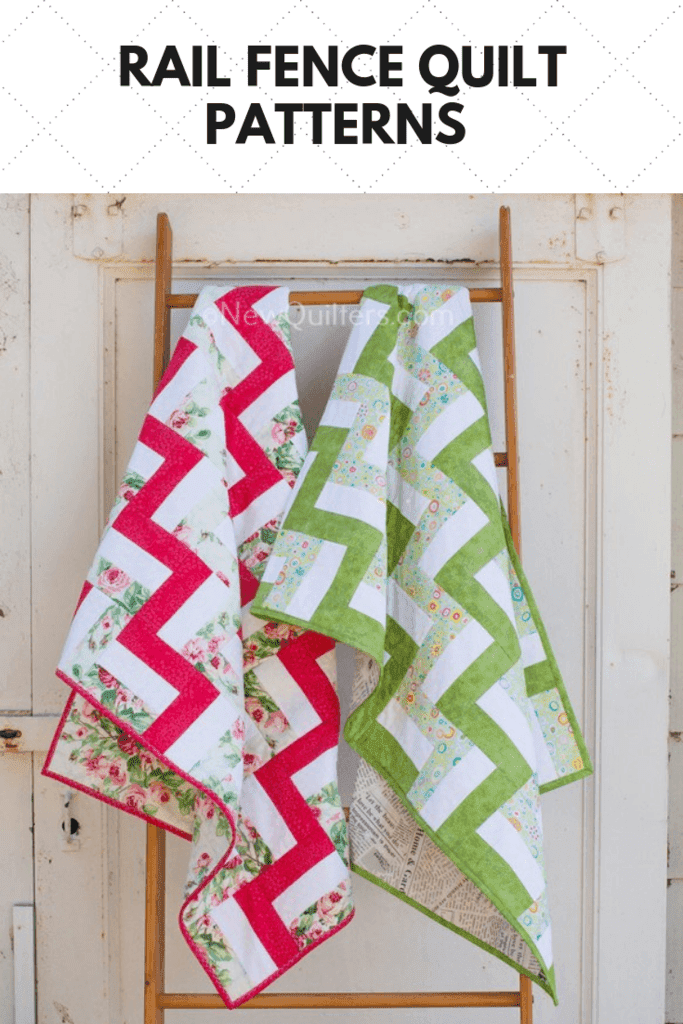 Don't you love the way so many quilt patterns got their names from everyday scenes in pioneer life? The Rail Fence quilt pattern got its name from real fences like this one at the Pea Ridge National Military Park in Arkansas, United States.

Zig-Zag Rail Fence Pattern
The classic Rail Fence pattern is made from square blocks made from several fabric strips. The number of strips in each block is up to you. Here's how the Rail Fence pattern looks when the blocks have three strips, one light, one medium, and one dark: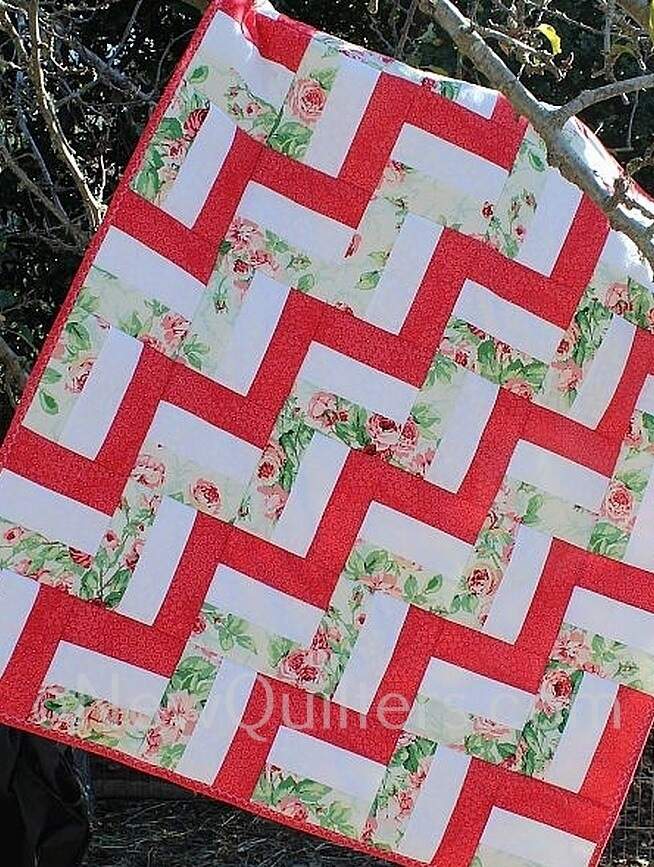 You can make the same three-strip block look quite different by changing the balance of light and dark fabrics in the block. This Halloween rail fence table runner has two dark strips with a brighter fabric in between.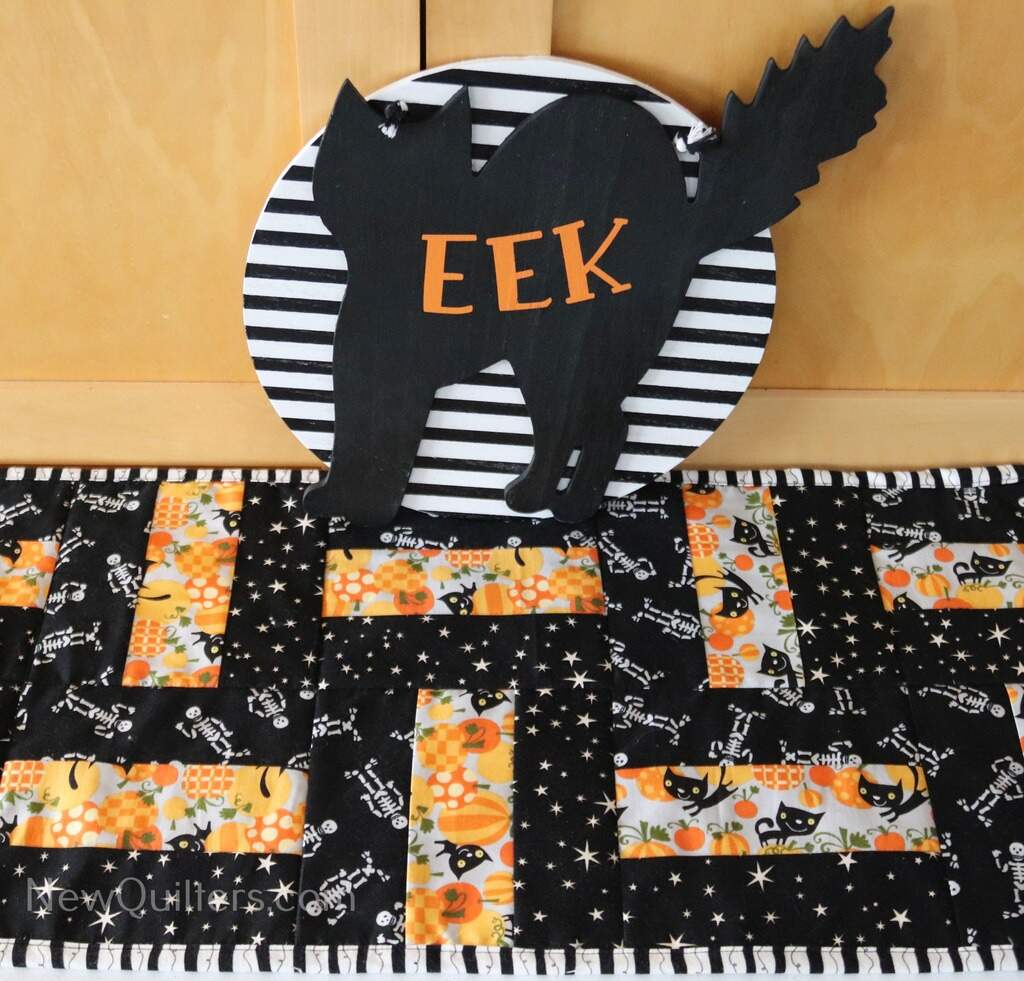 A variation on the same theme, this Day of the Dead quilt has blocks with a bright strip between two pale strips.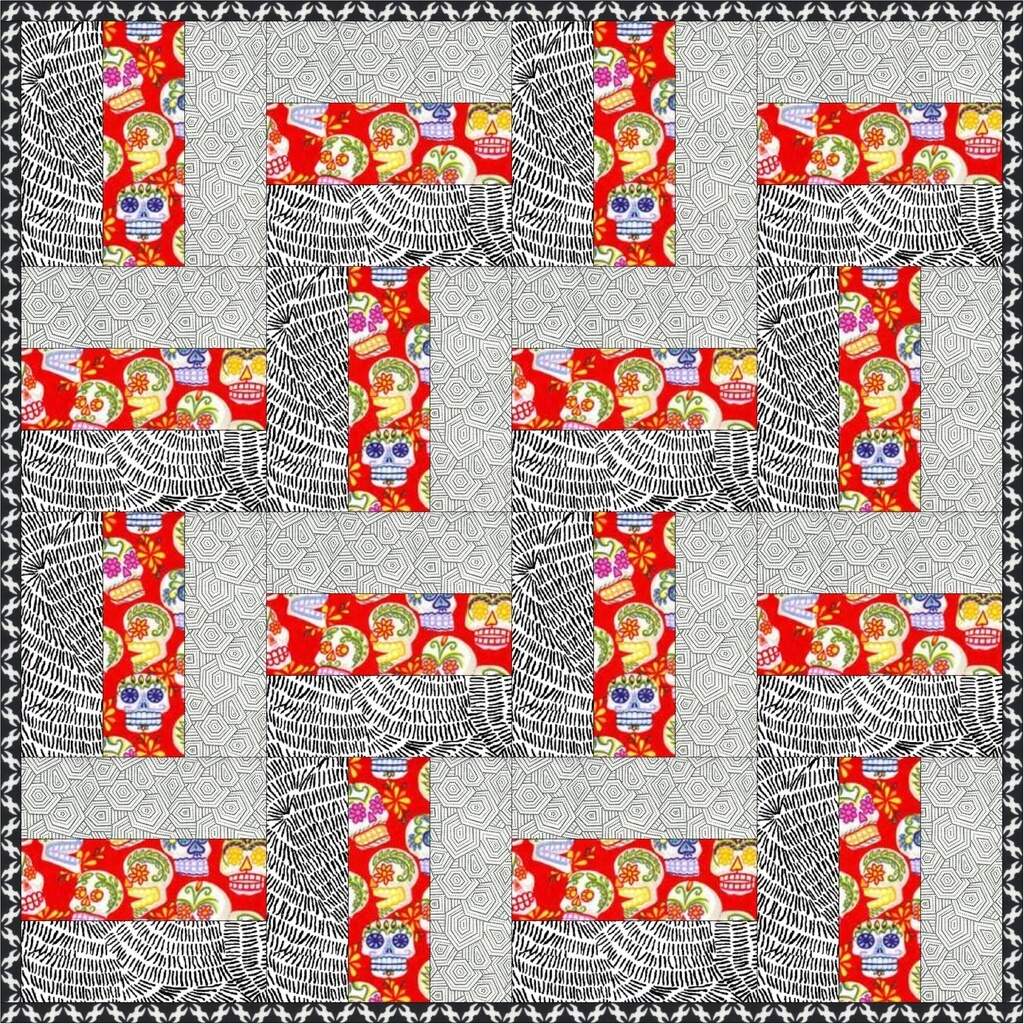 Another variation of the quilt has four strips in each block, instead of three. This quilt photographed by Jill Chanapai has four "rails". Notice how you can also make one strip wider than the others.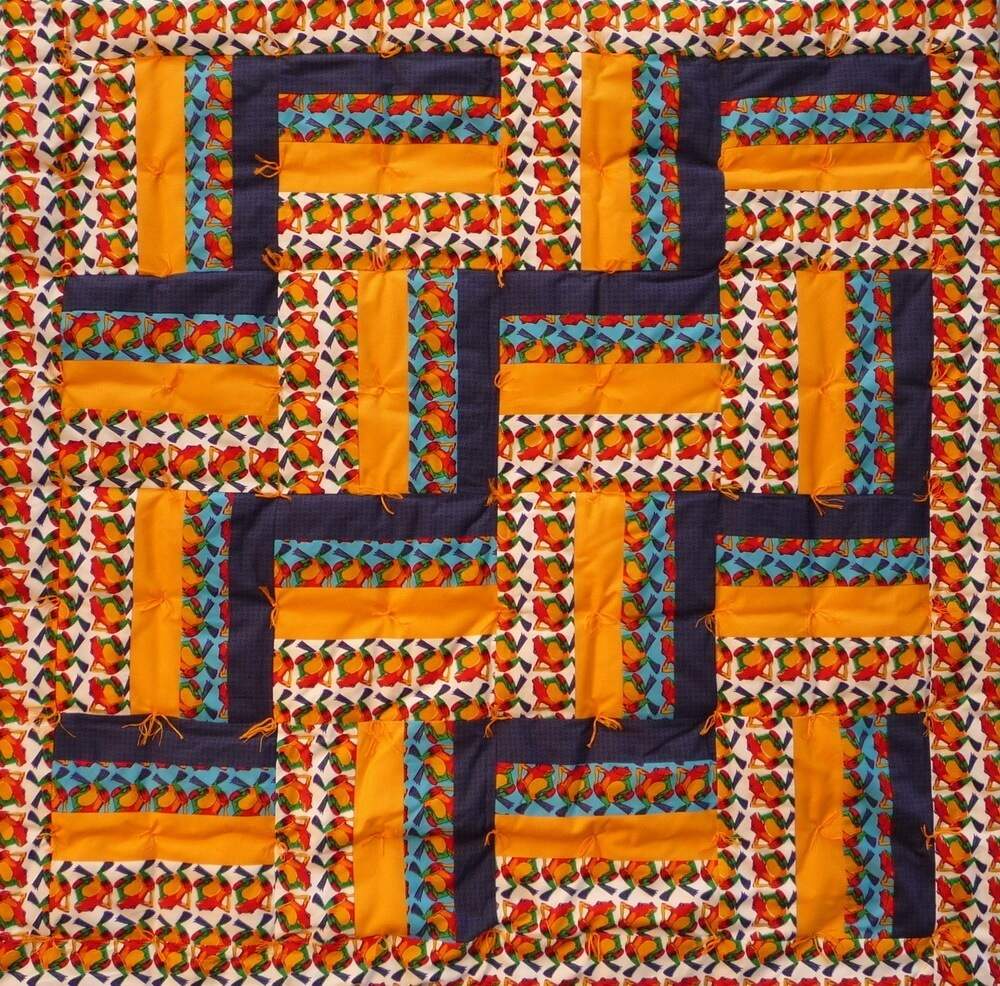 You can also make your blocks with five strips, six strips, or any number of strips you can fit into a block.
This six-strip rail fence block by Heidi Elliott mixes up the order of the strips within the blocks. This eliminates the zig zag and makes the quilt look like a basket-weave pattern. Fun!

One of my favorite rail fence quilt patterns combines a two-rail block with a three-rail block. I've made this block many times, usually using batik fabrics. Here's one I made a couple of years ago:

The secret of the pattern is to turn the three-rail blocks in one direction, and the two-rail blocks in the other direction. The pattern looks like this: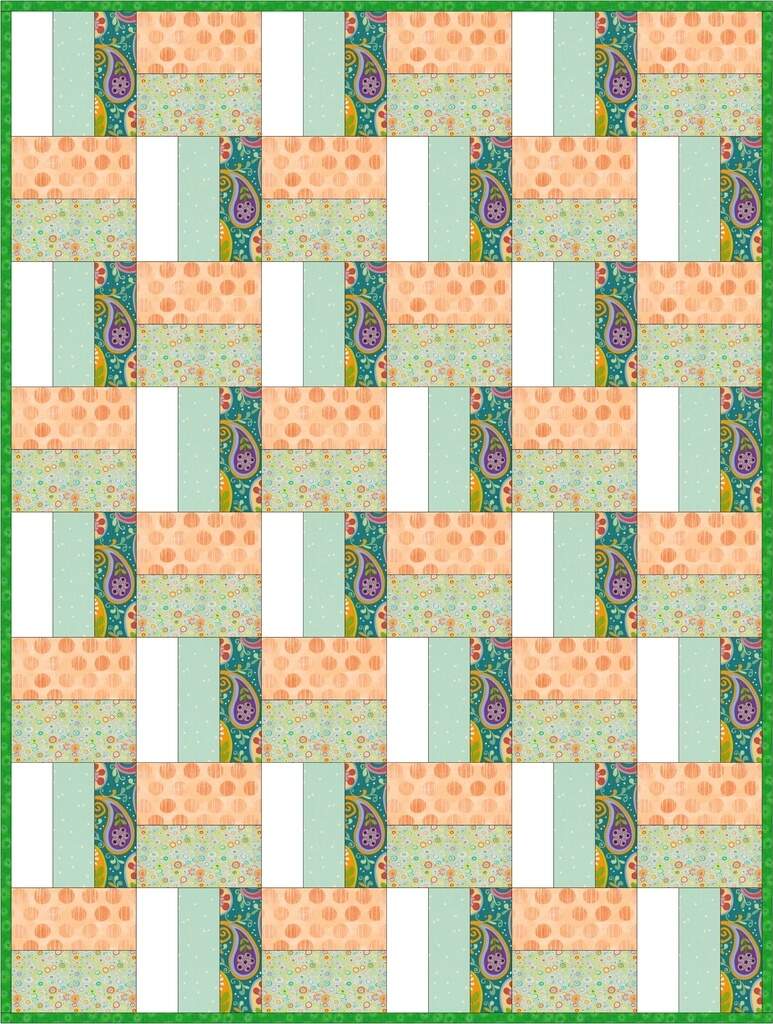 This rail fence quilt by Becky F was made quilt-as-you-go style with sashing between the blocks. Another noteworthy feature is the uneven widths of the rails in the individual blocks, which gives the quilt a lively sense of energy.