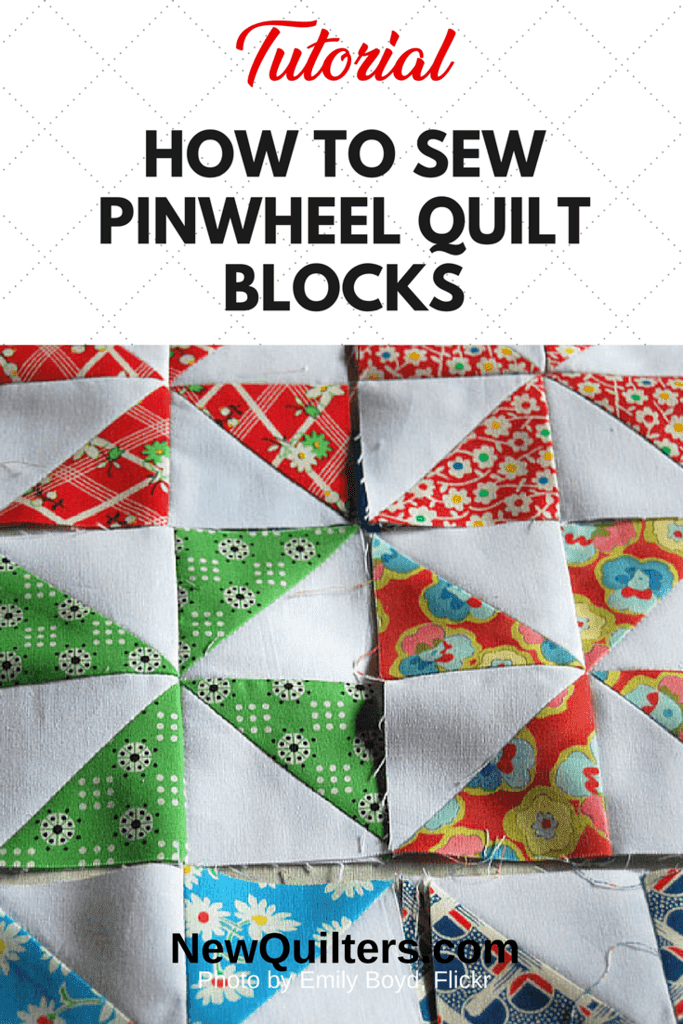 There's something so cheerful and festive about the pinwheel block — and it's also an easy block that is well within the abilities of beginning quilters. Pinwheels look great in quilts for children or in Christmas projects.
The block is made by sewing together four half-square triangle blocks in such a way that the block seems to be spinning like the pinwheels children get at school fairs. The only tricky part is getting all the triangle points to match at the center of the block. The key to perfectly aligned points is learning how to sew a scant 1/4″ seam.
Cutting the Fabric
Each pinwheel block starts with four half-square triangle blocks. Learn how to make two half-square triangle blocks from two fabric squares, or a no-marking way to make four triangle blocks from two squares.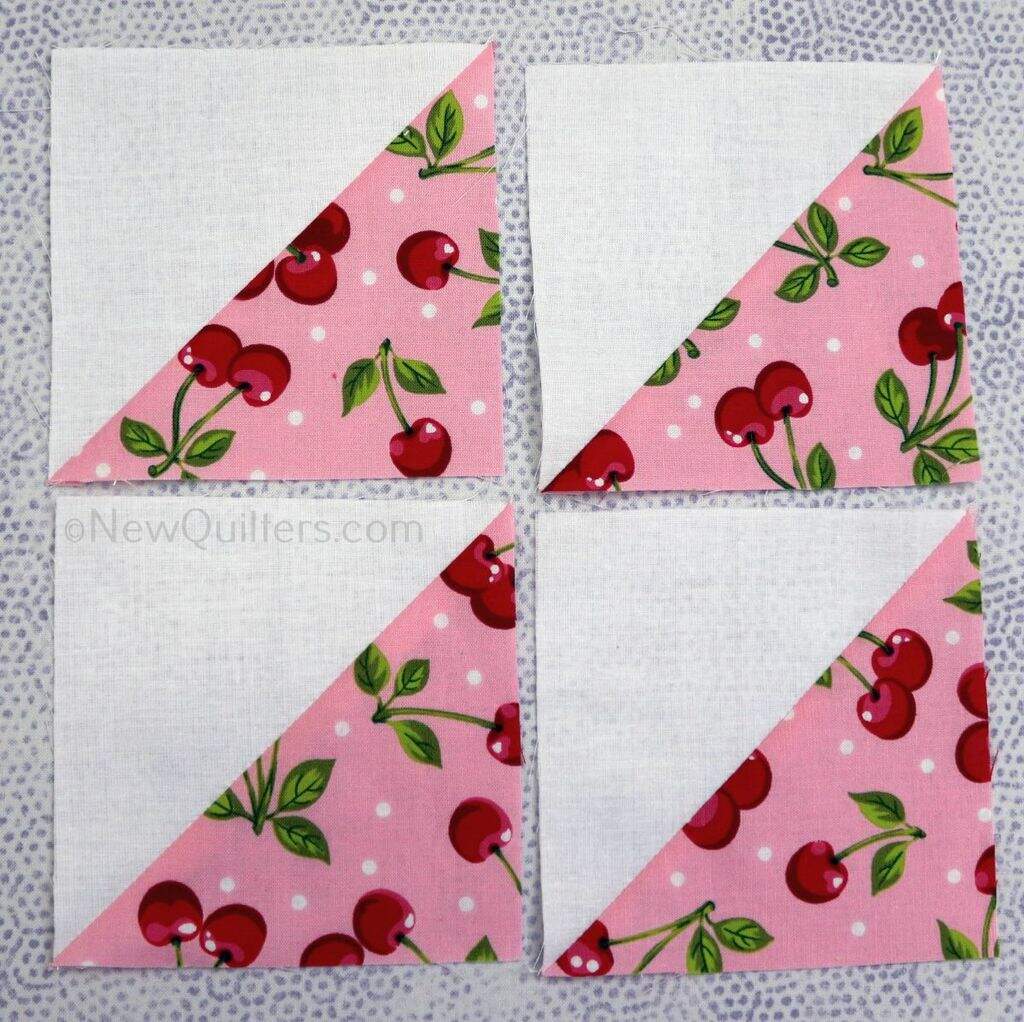 Step-by-Step Instructions
Before you sew, lay out the triangle blocks as you want them to be in the pinwheel block. Make sure the pinwheel "spins" the way you want it to. I lay out the blocks right next to my sewing machine, so I can check that the triangles are oriented the right way while I'm sewing.
Sew the top two blocks together, then the bottom two blocks.
To sew a pair of blocks, lay them with right sides together. Pin where the existing seams meet to prevent shifting while you sew, then sew with a scant 1/4″ seam.
You will now have two units: one on top, and one on the bottom. Notice that the points of the triangles meet 1/4″ from the edges of the units, not at the very edges. That's what you want, so your points will still be sharp after you sew the top and bottom units together. Press the center seams on the top and bottom units in opposite directions, so the units will nest together when you sew the next seam.
Lay a top unit and bottom unit with right sides together, pin where the seams meet, and sew down the long side. Press the block open.
The block should now look like this:
You've made a pinwheel block that is ready to go into a quilt! Friends will be lining up to snuggle in your pinwheel quilt.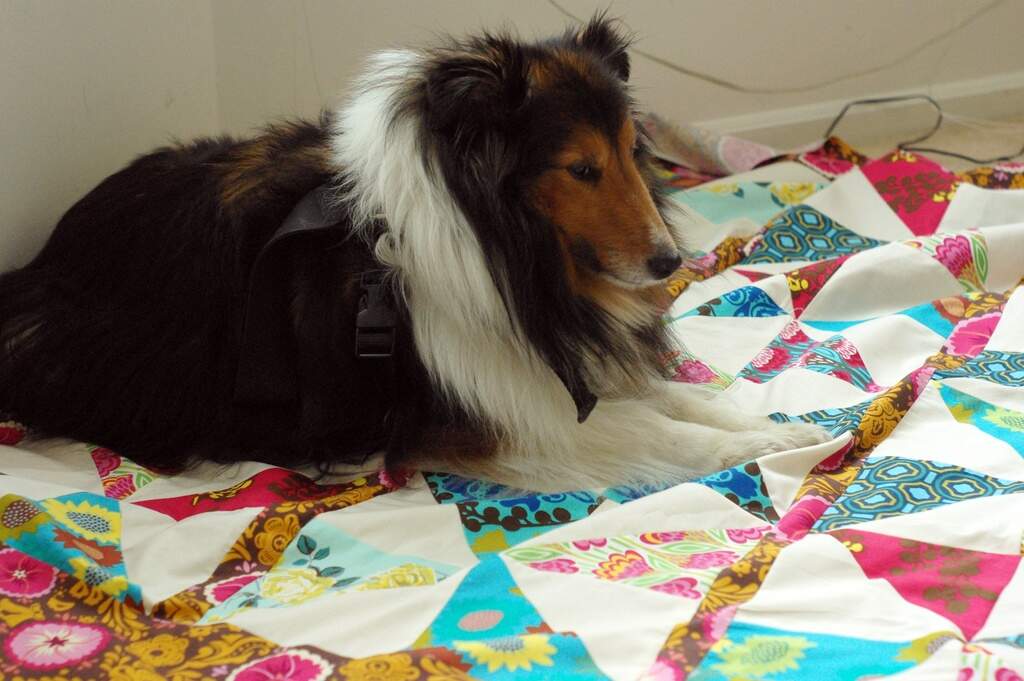 Learn how to make this charming little baby quilt from 10″ layer cake squares.