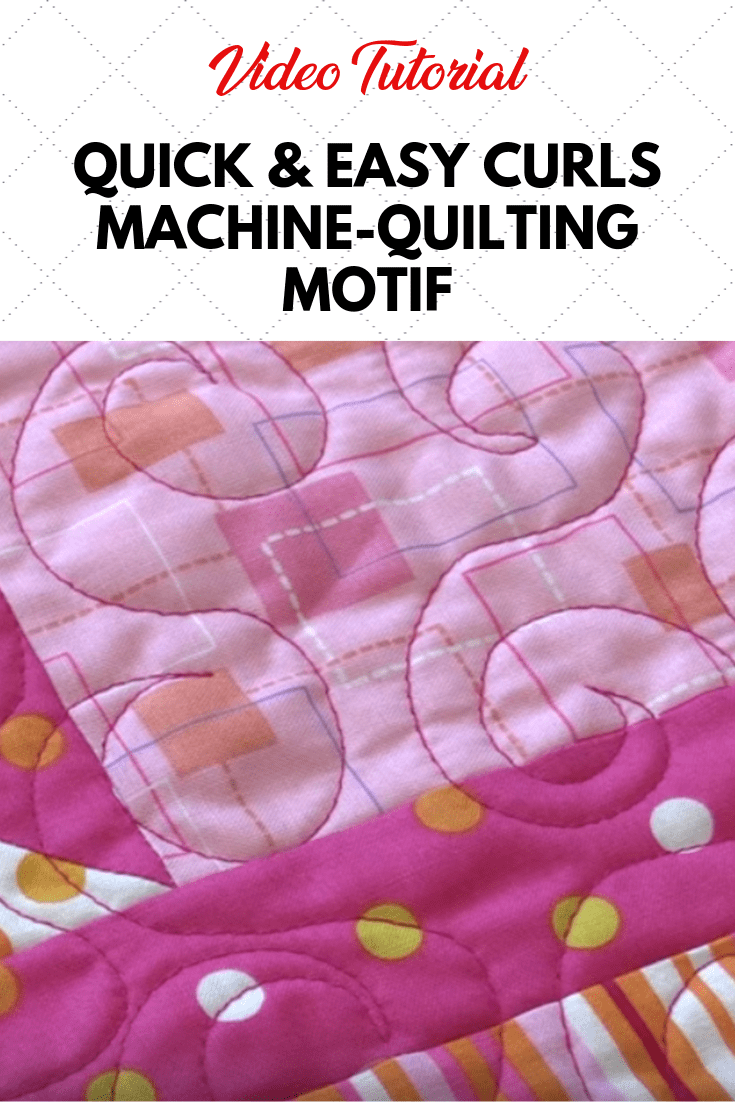 I hear from lots of New Quilters readers who want to learn more easy free-motion quilting designs. This tutorial video from Laura at Sew Very Easy shows you a motif you can use as an all-over pattern on just about any quilt. Perfection is not required!
Laura also has some good general machine quilting advice worth trying out:
Before you start quilting, use a Sharpie to practice your design on a large piece of paper. Use a Sharpie instead of a ballpoint pen or pencil because the Sharpie's thicker line gives you the mental freedom to make larger shapes.
Test out your stitch on a practice quilt sandwich made from the actual fabrics, batting, and threads you will use in the final quilt.
Mentally divide your quilt into quarters for machine quilting, and stitch in one quarter at a time. Working in a more limited space makes it easier to handle the quilt while you work. Less wrestling of a bulky quilt through the throat of your sewing machine!
Check it out!